URL
KASKUS
Akibat Barang Terlalu Panjang, Seorang Pria Dituntut £ 8.000
Hubungan seksual antara pria dan wanita, sejatinya adalah suatu kebutuhan hidup. Pada umumnya rasa cinta dan saling menyukai antara pria dan wanita, bisa membuat kedua insan anak manusia. bercinta, beraktivitas saling melengkapi {memenuhi} kebutuhan biolo

URL
KASKUS
Indra Anjing Untuk Mendeteksi Penyakit Malaria
Pemanfaatan hewan peliharaan untuk berbagai keperluan sudah lazim dilakukan manusia. Anjing merupakan salah satu hewan andalan, yang banyak diperbantukan dalam menangani ragam kasus yang ada. Didalam kepolisian contohnya, karena anjing memiliki Indra penc

URL
KASKUS
Cara menjadi orang yang sukses dengan 5 kesadaran dasar
Banyak diantara kita ingin berhasil dalam berbagai lini kehidupan. Ingin sukses dalam karir, keluarga, dunia, akhirat, dan kesuksesan dalam hal lainnya. Lalu apa kiat dan upaya yang harus dilakukan ?. Hampir tidak ada patokan baku untuk mencapai kesuksesa
Hootsuite
@hootsuite
Whether you're looking for tips on how to track your paid social ROI or need tips on how to pitch your executive for more budget, you'll find it in here:
ow.ly/XaWv30mM0OH
A social media ROI pitch package
pic.twitter.com/25AehjAIGP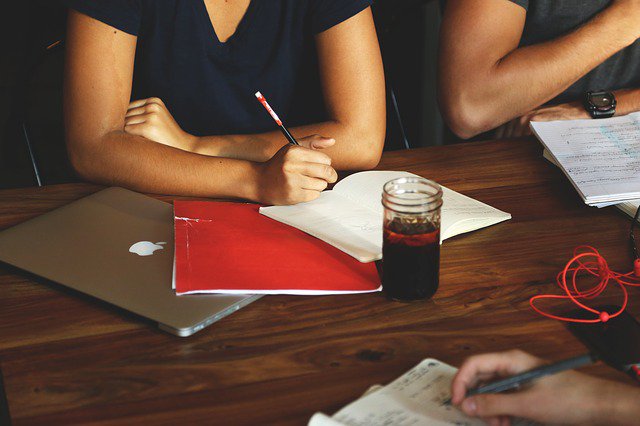 Expand pic

URL
KASKUS
5 Cerita Menarik Dari Tagar Demokrat Minta Sepeda Di Twitter
Kronologis viralnya tagar #DemokratMintaSepeda di Twitter Tagar Demokrat minta sepeda ramai di Twitter, ini membuat saya tertarik menelusuri, apa gerangan yang terjadi. Setelah di cari dan di baca baca lebih jauh, ternyata ini soal gambar animasi sepeda d

URL
KASKUS
Aksi Bela Tauhid 211, 2 November 2018, Apa Manfaatnya ?
Aksi bela tauhid jangan sampai menjadi penodaan Jumat berkah. Mari bersama kita doakan bersama. Aksi berjilid jilid, setiap Jumat, nampaknya masih akan terus dilakukan. Mungkin saja kesuksesan meraup simpati politik pilkada DKI Jakarta 2017 akan terulang.

https://m.kaskus.co.id/lastpost/5bdffea9947868a71f8b4567
Tren
language
HARIAN
REALTIME
24 jam terakhir
filter_list
help_outline
1
McDonald's • Deliveroo • Belgium • Uber Eats
24 jam terakhir
2
Angela Merkel • G20 • Chancellor of Germany • 2009 G20 London summit
24 jam terakhir
3
Bruges
24 jam terakhir
4
City of Brussels • Mouvement Réformateur • Schepen
24 jam terakhir
5
HIV/AIDS • World AIDS Day • HIV • Belgium • Brussels Agglomeration
24 jam terakhir
6
Best Kept Secret • Mac DeMarco • Interpol • Bon Iver • Kurt Vile • Cigarettes After Sex
24 jam terakhir
7
Copa Libertadores • Boca Juniors • Club Atlético River Plate • Santiago Bernabéu Stadium • Madrid
24 jam terakhir
8
Reizen Waes • Tom Waes • Eén • Europe • Vlaamse Radio- en Televisieomroeporganisatie
24 jam terakhir
9
Katie Holmes • Jamie Foxx • Paris • Tom Cruise
24 jam terakhir
10
R.S.C. Anderlecht • Pär Zetterberg • Hein Vanhaezebrouck • K.R.C. Genk
24 jam terakhir
11
Music Industry Awards • Niels Destadsbader • Angèle • Eén • Belgium • Lost Frequencies
24 jam terakhir
12
Pablo Machín • Sevilla FC • UEFA Europa League • Standard Liège • Var • Moussa Djenepo
24 jam terakhir
13
UEFA Europa League • Stade Rennais F.C. • FK Jablonec • Europe • Rennes
24 jam terakhir
14
Sydney • Australia • Flood
24 jam terakhir
15
R.S.C. Anderlecht • Dennis Appiah
24 jam terakhir
16
Paul Biya • Yaoundé • Cameroon
24 jam terakhir
17
Rode Neuzen Dag • Eén • Sportpaleis Antwerp • Niels Destadsbader • VTM • An Lemmens • Nathalie Meskens
24 jam terakhir
18
Johan Boskamp • UEFA Europa League • Standard Liège
24 jam terakhir
19
State Security Service • Belgian General Information and Security Service • Belgium • Koen Geens
24 jam terakhir
20
KAA Gent Ladies • Oud-Heverlee Leuven • Standard Liège • R.S.C. Anderlecht
24 jam terakhir
21
Khabib Nurmagomedov • Floyd Mayweather • Conor McGregor • Boxing • Mixed martial arts • Tony Ferguson
24 jam terakhir
22
Cameroon • 2016–2017 Cameroonian protests • Ambazonia • Yaoundé • Military-field tribunal
24 jam terakhir
23
KFCO Beerschot Wilrijk • Belgian First Division B • KV Mechelen
24 jam terakhir
24
Alibaba Group • El Corte Inglés • Spain • AliExpress • Distribution • Partnership
24 jam terakhir
25
Buenos Aires • G20 • Paris • 2018 G20 Buenos Aires summit
24 jam terakhir
26
WOW air • Icelandair • Iceland • Wizz Air
24 jam terakhir
27
Beringen, Belgium • Belgium
24 jam terakhir
28
Theo Francken • Belgium • New Flemish Alliance
24 jam terakhir
29
Champs-Élysées • France • Jean-Luc Mélenchon
24 jam terakhir
30
Standard Liège • UEFA Europa League • Sevilla FC • Europe
24 jam terakhir
31
State Security Service • Belgium • Homeschooling
24 jam terakhir
32
Tax and Customs Administration • Netherlands
24 jam terakhir
33
Syria • Astana • Russia • Idlib Governorate • United Nations
24 jam terakhir
34
Charles Michel • Prime Minister of Belgium • Chamber of Representatives
24 jam terakhir
35
Donald Trump • Robert Mueller • Paul Manafort • Julian Assange • Hillary Clinton
24 jam terakhir
36
Donald Trump • G20 • Vladimir Putin • Buenos Aires • 2018 G20 Buenos Aires summit • Emmanuel Macron • Argentina • Russia
24 jam terakhir
37
Cuba • Canada • Havana
24 jam terakhir
38
Melania Trump • Donald Trump • Christmas Day
24 jam terakhir
39
Cyprus • Europe • UEFA • FIFPro
24 jam terakhir
40
Brussels • Brussels Agglomeration • Friterie • French fries
24 jam terakhir
41
FC Schalke 04 • Bundesliga • Germany
24 jam terakhir
42
Law enforcement in the Netherlands • Utrecht • Belgium
24 jam terakhir
43
WOW air • Icelandair • Low-cost carrier
24 jam terakhir
44
Michel Polnareff
24 jam terakhir
45
Vincent van Gogh • Amsterdam
24 jam terakhir
46
Charleroi
24 jam terakhir
47
Wild boar • René Collin • Wallonia
24 jam terakhir
48
Aalst • Christoph D'Haese • Christen-Democratisch en Vlaams • Socialistische Partij Anders • New Flemish Alliance • Open Vlaamse Liberalen en Democraten • Ilse Uyttersprot
24 jam terakhir
49
Standard Liège • Sevilla FC • Michel Preud'homme • UEFA Europa League • Moussa Djenepo
24 jam terakhir
50
Belgium • Belgium national basketball team • Iceland • UEFA European Championship • Sam Van Rossom • Dario Gjergja • Jean Salumu
24 jam terakhir
51
Game of Thrones • George R. R. Martin • The Winds of Winter • Turtle • A Song of Ice and Fire
24 jam terakhir
52
Jeremain Lens • Beşiktaş J.K. Football Team • Sarpsborg 08 FF • UEFA Europa League • Vágner Love • Ryan Babel
24 jam terakhir
53
Reggae • Alpha Blondy • UNESCO • Culture
24 jam terakhir
54
Michael van Gerwen • Professional Darts Corporation • PDC World Darts Championship • Gary Anderson • Rob Cross
24 jam terakhir
55
A$AP Rocky • Dour • Sónar • Skepta • ASAP Mob • Disclosure • Paul Kalkbrenner • Testing
24 jam terakhir
56
Jewish people • Railway • Nederlandse Spoorwegen • Kingdom of the Netherlands • Westerbork concentration camp • Anne Frank
24 jam terakhir
57
UNESCO • Jamaica • Bob Marley
24 jam terakhir
58
Iran • Washington, D.C. • Hezbollah • Brian Hook • Yemen • Houthi movement • Lebanon
24 jam terakhir
59
K.R.C. Genk • Philippe Clement • UEFA Europa League • Malmö FF
24 jam terakhir
60
Chelsea F.C. • Olivier Giroud • UEFA Europa League • PAOK FC • Thessaloniki
24 jam terakhir
61
Vincent van Gogh • Amsterdam Light Festival • Ai Weiwei • The Starry Night
24 jam terakhir
62
Club Brugge KV • Standard Liège
24 jam terakhir
63
Roald Dahl • Netflix • Charlie and the Chocolate Factory
24 jam terakhir
64
Toronto Raptors • NBA • Los Angeles Lakers • Memphis Grizzlies • LeBron James • Golden State Warriors • Kawhi Leonard • Kyle Lowry
24 jam terakhir
65
Apple Watch • Electrocardiography
24 jam terakhir
66
Brexit • United Kingdom • European Union • Theresa May
24 jam terakhir
67
Kabul • Afghanistan • Attack • Taliban
24 jam terakhir
68
Liège • Liège Airport • Alibaba Group
24 jam terakhir
69
Netherlands • Greenwich Mean Time Zone • Central European Time Zone
24 jam terakhir
70
New Flemish Alliance • Jan Jambon • Theo Francken • De Standaard • United Nations
24 jam terakhir
71
Marrakech International Film Festival • Marrakesh • Morocco
24 jam terakhir
72
Bayer • Monsanto
24 jam terakhir
73
Eén • Vlaamse Radio- en Televisieomroeporganisatie • DVB-T • Digital Video Broadcasting
24 jam terakhir
74
Andrea Tafi • Paris–Roubaix • Paolo Bettini • Roubaix • Mapei
24 jam terakhir
75
New Flemish Alliance • Lier, Belgium • Lierse S.K.
24 jam terakhir
76
Thomas Cook Group • Exchange • Profit • London
24 jam terakhir
77
Meise • Londerzeel
24 jam terakhir
78
Belgium • UEFA Europa League • R.S.C. Anderlecht • UEFA Champions League • Belgian First Division A • World Cup
24 jam terakhir
79
Chuck Liddell • Tito Ortiz • Mixed martial arts • Ultimate Fighting Championship • Dana White • Oscar De La Hoya
24 jam terakhir
80
Star Wars • Gloria Katz • Screenwriter • George Lucas • Leia Organa • Carrie Fisher • Star Wars: Episode IV - A New Hope
24 jam terakhir
81
Team LottoNL–Jumbo • Antwan Tolhoek • Sepp Kuss • Merijn Zeeman • Danny van Poppel • Jumbo
24 jam terakhir
82
Takaaki Nakagami • MotoGP • Marc Márquez • Circuito de Jerez • 2018 MotoGP season • Jerez de la Frontera
24 jam terakhir
83
Gringe • Léa Castel • Orelsan • Greg & Lio • Casseurs Flowters • Rod Paradot
24 jam terakhir
84
Elio Di Rupo • Parti Socialiste • New Flemish Alliance • Mouvement Réformateur • RTBF • Paul Magnette • Belgian federal election, 2007
24 jam terakhir
85
Diest • Tessenderlo
24 jam terakhir
86
R.S.C. Anderlecht • Hein Vanhaezebrouck • Ognjen Vranješ • Andy Najar • Europe • Antonio Milić • Ivan Santini • Landry Dimata
24 jam terakhir
87
Sony Corporation • PlayStation Vita • December
24 jam terakhir
88
Zandhoven • Pulderbos • Eén
24 jam terakhir
89
Chelsea F.C. • PAOK FC • Callum Hudson-Odoi • Eden Hazard • Maurizio Sarri • Belgium national football team • 2018–19 UEFA Europa League • Olivier Giroud
24 jam terakhir
90
Mechelen • Groen • Europe • Community of Sant'Egidio
24 jam terakhir
91
Genève-Cornavin railway station • Geneva • Switzerland
24 jam terakhir
92
Limburg • Lommel
24 jam terakhir
93
Belgium • The Hague • Law enforcement in the Netherlands
24 jam terakhir
94
Hasselt • Leuven • Flemish Region • Antwerp
24 jam terakhir
95
Buenos Aires • G20 • Paris • 2018 G20 Buenos Aires summit
24 jam terakhir
96
UEFA Europa League • PAOK FC • K.R.C. Genk • Sarpsborg 08 FF • Apollon Limassol • UEFA Champions League • Vágner Love • Beşiktaş J.K. Football Team
24 jam terakhir
97
Nintendo • Super Smash Bros. Ultimate • YouTube
24 jam terakhir
98
Charleroi • Christmas Day
24 jam terakhir
99
UNICEF • Central African Republic • United Nations • Africa
24 jam terakhir
100
Belgium • Communication • Business • Director • Business development
24 jam terakhir
101
UEFA Europa League • Europe • Stade Rennais F.C. • FC Girondins de Bordeaux • Olympique de Marseille • SK Slavia Prague
24 jam terakhir
102
Rode Neuzen Dag • Eén • Leuven
24 jam terakhir
103
State Security Service • Belgium • Intelligence assessment • Salafi movement
24 jam terakhir
104
Thorgan Hazard • Borussia Mönchengladbach • Atlético Madrid • Eden Hazard
24 jam terakhir
105
BC Castors Braine • Braine-l'Alleud • Orenburg • EuroLeague Women
24 jam terakhir
106
Trond Sollied • K.S.C. Lokeren Oost-Vlaanderen
24 jam terakhir
107
Portugal • Europe
24 jam terakhir
108
Belgium • Federal Public Service Economy
24 jam terakhir
109
Emmanuel Macron • France
24 jam terakhir
110
Donald Trump • Michael Cohen • Robert Mueller • Russia • United States Congress
24 jam terakhir
111
Hein Vanhaezebrouck • R.S.C. Anderlecht • FC Spartak Trnava • Edo Kayembe • Kenny Saief • Dennis Appiah
24 jam terakhir
112
Deforestation • Brazil • Jair Bolsonaro
24 jam terakhir
113
New Flemish Alliance • United Nations • Peter De Roover • Mouvement Réformateur • Charles Michel • Open Vlaamse Liberalen en Democraten • Christen-Democratisch en Vlaams
24 jam terakhir
114
Federal Reserve System • Jerome Powell • Exchange • Wall Street • Donald Trump • NYSE
24 jam terakhir
115
David Beckham • Instagram
24 jam terakhir
116
Bart Tommelein • Flemish Government • Open Vlaamse Liberalen en Democraten • Ostend • Flemish Region • Flanders • Geert Bourgeois • Gwendolyn Rutten
24 jam terakhir
117
Palestinians • Palestine • United Nations • Israeli–Palestinian conflict • Israel
24 jam terakhir
118
Nandrin • Belgium • Huy • Liège
24 jam terakhir
119
Les Ardentes • Coronmeuse • Liège
24 jam terakhir
120
K.V. Oostende • K.A.A. Gent • Belgian First Division A • K.S.C. Lokeren Oost-Vlaanderen • K.V. Kortrijk
24 jam terakhir
121
France • Alès • Nîmes
24 jam terakhir
122
Louis de Funès • Saint-Raphaël • Var • France
24 jam terakhir
123
Alain Delon • Tea or coffee • Catherine Ceylac
24 jam terakhir
124
Belgium • General Dynamics F-16 Fighting Falcon • Baltic states • Russia • Lithuania • NATO • Belgian Air Component • Sukhoi Su-27 • Estonia
24 jam terakhir
125
Europe • European Union
24 jam terakhir
126
Cameroon • Yaoundé • Africa • Philémon Yang • Archive
24 jam terakhir
127
Ixelles • Cinematography • Schaerbeek
24 jam terakhir
128
SK Rapid Wien • FC Spartak Moscow • Boli Bolingoli-Mbombo • 2018–19 UEFA Europa League • Villarreal CF • Rangers F.C. • Vienna
24 jam terakhir
129
New Zealand • Dolphin • Pilot whale
24 jam terakhir
130
Human rights • Belgium
24 jam terakhir
131
Sint-Truidense V.V. • Daichi Kamada • Belgian First Division A • Frankfurt • Eintracht Frankfurt • Bruno Hübner
24 jam terakhir
132
Belgium • Nuclear power • Doel • Natural environment
24 jam terakhir
133
Belgium • Georges Gilkinet • Ecolo • Energy
24 jam terakhir
134
Human migration • Belgium • United Nations • New Flemish Alliance
24 jam terakhir
135
European Parliament • European Union • Europe • Germany
24 jam terakhir
136
France • Emmanuel Macron
24 jam terakhir
137
Archaeology • Israelis • Jerusalem • Israel
24 jam terakhir
138
Turkey • Bodrum
24 jam terakhir
139
United States of America • The New York Times
24 jam terakhir
140
Sevilla FC • Pablo Machín • UEFA Europa League • Belgium • Standard Liège • Europe
24 jam terakhir
141
Machelen, Zulte • Deinze • Zulte • Flemish Region • East Flanders
24 jam terakhir
142
2018 Four Days of Dunkirk • Dunkirk • France • Hauts-de-France
24 jam terakhir
143
Gaza Strip • Israel • Doctors Without Borders • Palestinians • 2018 Gaza border protests • State of Palestine
24 jam terakhir
144
De Slimste Mens ter Wereld • Jelle Van Damme • Club Brugge KV • Royal Antwerp F.C. • Rik Verheye • Eén • Hans Vanaken
24 jam terakhir
145
Ranst • Oelegem • Schilde
24 jam terakhir
146
Burgos BH • Burgos • Union Cycliste Internationale • Igor Merino • David Belda • Spain
24 jam terakhir
147
Morocco • Princess Astrid of Belgium, Archduchess of Austria-Este • Rabat • Casablanca
24 jam terakhir
148
Familie • Eén • Marianne Devriese • VTM
24 jam terakhir
149
Democratic Republic of the Congo • Joseph Kabila • Presidential election • Kinshasa
24 jam terakhir
150
Alstom • Siemens
24 jam terakhir
151
Waregem
24 jam terakhir
152
FIFA U-17 World Cup • World Cup • Uruguay • José Giménez • Spain
24 jam terakhir
153
Isabelle Simonis • Women's rights • Parti Socialiste • Rudy Demotte • French Community of Belgium • Elio Di Rupo • Belgium • Equal opportunity
24 jam terakhir
154
Bradley Cooper • Lady Gaga • A Star Is Born • Palm Springs International Film Festival
24 jam terakhir
155
Cotonou • Benin
24 jam terakhir
156
Ognjen Vranješ • R.S.C. Anderlecht • AEK Athens F.C.
24 jam terakhir
157
Brexit • United Kingdom • European Union • Europe • Theresa May • European Court of Justice
24 jam terakhir
158
Viktor Orbán • Hungary • Macedonia (FYROM) • Nikola Gruevski
24 jam terakhir
159
Joaquín Guzmán • Mexico • Juan Carlos Ramírez Abadía
24 jam terakhir
160
Cervical cancer • Morocco • Cervix • Vaccination • Uterus • HPV vaccine
24 jam terakhir
161
National Assembly • France
24 jam terakhir
162
Wallonia • Flemish Region • Carlo Di Antonio • Ben Weyts
24 jam terakhir
163
Hein Vanhaezebrouck • R.S.C. Anderlecht • Landry Dimata • Het Nieuwsblad • Ognjen Vranješ
24 jam terakhir
164
Dow Jones Industrial Average • Wall Street • S&P 500 Index • NYSE • Federal Reserve System • United States of America • NASDAQ
24 jam terakhir
165
Amazon.com • German language • Federal Cartel Office • Andreas Mundt
24 jam terakhir
166
Donald Trump • Vladimir Putin • G20 • Russia • China • President of the United States
24 jam terakhir
167
Georgia • Salome Zurabishvili • Presidential election • France • Grigol Vashadze
24 jam terakhir
168
Cameroon • Paul Biya • Yaoundé • Cameroonian Cup
24 jam terakhir
169
The Chilling Adventures of Sabrina • Alexis Denisof • Buffy the Vampire Slayer • Season • Netflix • Wesley Wyndam-Pryce • Angel
24 jam terakhir
170
N'Golo Kanté • Chelsea F.C. • Maurizio Sarri • Jamie Carragher
24 jam terakhir
171
Aperam • Europe • European Union
24 jam terakhir
172
Cruise ship • Hurtigruten • Daniel Skjeldam • Norway
24 jam terakhir
173
Gheorghe Hagi • Standard Liège • Stade Maurice Dufrasne • Răzvan Marin • FC Viitorul Constanța • Bruno Venanzi
24 jam terakhir
174
Reggae • Grasse • UNESCO • Jamaica • Culture
24 jam terakhir
175
Liège • Belgium
24 jam terakhir
176
France • India
24 jam terakhir
177
Syria • Syrian civil war • Bashar al-Assad • Tahrir al-Sham
24 jam terakhir
178
Mexico women's national football team • Canada • Spain • 2018 FIFA U-20 Women's World Cup
24 jam terakhir
179
Belgium • Christophe Haddad • Sven Nys • Eén • Thuis • Philippe Gilbert
24 jam terakhir
180
Audi • Amsterdam • Airbus • Italdesign Giugiaro
24 jam terakhir
181
Death from laughter
24 jam terakhir
182
Wachtebeke • Flemish Region • East Flanders • sports Puyenbroeck
24 jam terakhir
183
Google • General Data Protection Regulation
24 jam terakhir
184
Ivanka Trump • Donald Trump • Hillary Clinton
24 jam terakhir
185
John Crombez • Socialistische Partij Anders • Annick Lambrecht • West Flanders • Flemish Region • Chamber of Representatives • Steve Vandenberghe • Johan Vande Lanotte
24 jam terakhir
186
Scuderia Toro Rosso • Formula 1 • Alexander Albon • Brendon Hartley • FC Metz
24 jam terakhir
187
Argentina • France • Spain
24 jam terakhir
188
LA Auto Show • Auto show
24 jam terakhir
189
Landry Dimata • R.S.C. Anderlecht • Sven Kums • Ivan Santini • Hein Vanhaezebrouck • Pieter Gerkens • Trnava
24 jam terakhir
190
World Meteorological Organization
24 jam terakhir
191
Hemp • Dreux • Reims • Cannabidiol • France • Centre-Val de Loire • Eure-et-Loir
24 jam terakhir
192
SS Lazio • Apollon Limassol • UEFA Europa League • Silvio Proto • Limassol • Europe
24 jam terakhir
193
UEFA Europa League • Arsenal F.C. • FC Vorskla Poltava • Kiev • Ukraine
24 jam terakhir
194
Cabinet of the Netherlands • Marrakesh • Netherlands • Mark Harbers • Thierry Baudet • Party for Freedom • People's Party for Freedom and Democracy
24 jam terakhir
195
Lochristi • Eén • Destelbergen • Thuis
24 jam terakhir
196
R.S.C. Anderlecht • FC Spartak Trnava • Hein Vanhaezebrouck • UEFA Europa League
24 jam terakhir
197
Finance • Charleroi
24 jam terakhir
198
Carlos Ghosn • Nissan • Renault • Mitsubishi Motors • Renault–Nissan–Mitsubishi Alliance
24 jam terakhir
199
Bart De Wever • New Flemish Alliance • Rudi van der Paal • Antwerp
24 jam terakhir
200
G20 • Emmanuel Macron • China • Donald Trump • Argentina
24 jam terakhir
201
Lewis Hamilton • Formula 1 • Sebastian Vettel • Max Verstappen • Pierre Gasly • Charles Leclerc
24 jam terakhir
202
Dublin • Republic of Ireland • River Liffey
24 jam terakhir
203
Macaulay Culkin
24 jam terakhir
204
Luxembourg • Hemp • Xavier Bettel • Cannabis • Gratis
24 jam terakhir
205
Cardi B • Jameela Jamil • The Good Place • Kim Kardashian • Instagram
24 jam terakhir
206
Belgium • Eén
24 jam terakhir
207
Belfius Mons-Hainaut • Mons • Hainaut • Justin Cage
24 jam terakhir
208
Liège Airport • Alibaba Group • Aéroports de Paris • Belgium
24 jam terakhir
209
Right of asylum • Belgium • Human migration • Centres d'accueil et d'orientation • Theo Francken • Fedasil
24 jam terakhir
210
R.S.C. Anderlecht • FC Spartak Trnava • UEFA Europa League • Hein Vanhaezebrouck • Europe
24 jam terakhir
211
Emmanuel Macron • Buenos Aires • Argentina • G20 • 2018 G20 Buenos Aires summit
24 jam terakhir
212
Brexit • United Kingdom • European Union
24 jam terakhir
213
Jamal Khashoggi • Saudi Arabia • Turkey • Mohammad Bin Salman Al Saud • Istanbul
24 jam terakhir
214
Lady Gaga • A Star Is Born • Bradley Cooper
24 jam terakhir
215
Russia • Ukraine • Crimea • Petro Poroshenko • Sea of Azov • Kerch Strait
24 jam terakhir
216
Patrick Sébastien
24 jam terakhir
217
The Holocaust • Antisemitism • Jewish people • France • Europe
24 jam terakhir
218
Brazzaville • Congo • Pointe-Noire • Congo–Ocean Railway • Pool Department
24 jam terakhir
219
Laura Smet • Johnny Hallyday • Bachelor party • Laeticia Hallyday • David Hallyday • Nathalie Baye
24 jam terakhir
220
Donald Trump • Barack Obama • Bill Clinton • Hillary Clinton • Robert Mueller • Twitter
24 jam terakhir
221
Will Smith • Trey Smith • Jada Pinkett Smith • Sheree Zampino • Jaden Smith
24 jam terakhir
222
Kim Kardashian • Celebrity sex tape • Kanye West • Ray J • Keeping Up with the Kardashians
24 jam terakhir
223
Fernelmont
24 jam terakhir
224
McDonald's
24 jam terakhir
**Fakta menarik dari kasus skandal video viral gadis Karawang
Pelaku wanita berinisial AR
Pelaku wanita berinisial M
Cewek video itu diduga siswi SMA
Lelaki dalam video diberitakan adalah seorang mahasiswa
Video itu konon direkam disebuah hotel
Wanita dalam video itu konon mantan finalis moka Karawang
Video nya tersebar beritanya dan viral setelah diberitakan dibuat nobar sekelas
**