Out of the box banget ya
Wanita dari Cina bernama Lili Tan membuat gaun pengantin sendiri memakai 40 kantong semen. Uniknya, ia tidak pernah belajar fashion design.


China Xinhua News
@XHNews

rajiv
@rajbindas86
CHINESE WOMAN SEWED A WEDDING DRESS FROM 40 BAGS OF CEMENT 28-year-old Tan Lili decided to find an application for them and sew a wedding dress from bags.
pic.twitter.com/XpIqAfOCQa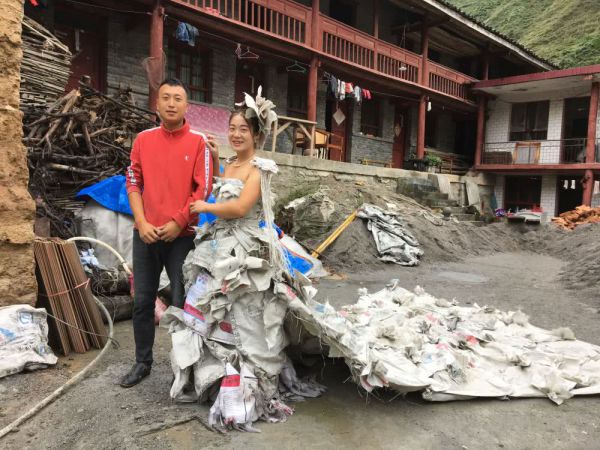 Expand pic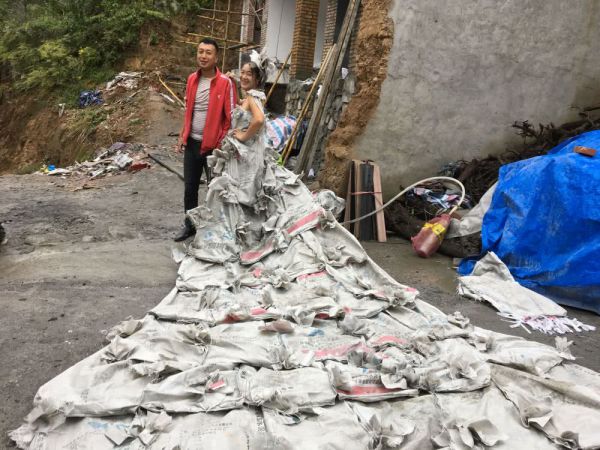 Expand pic

G O D D O
@Sajjadsayss2
This Chinese woman made a bridal gown wd 40 cement bags that she found in her house.According to reports,28 yr old Tan Lili produced the unique dress with discarded cement bags.The best part?She never attended a fashion design school but yet ended up designing something so quirky
pic.twitter.com/tF1jX2jPDI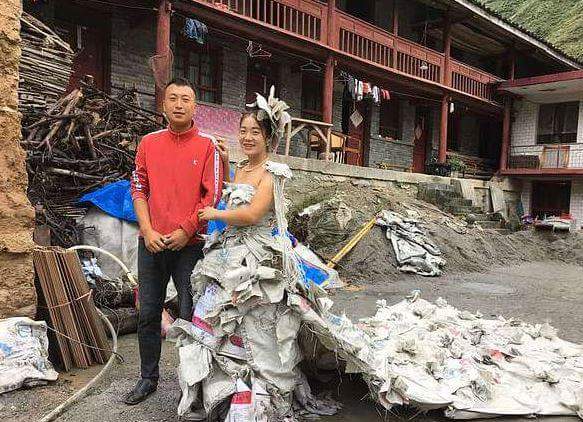 Expand pic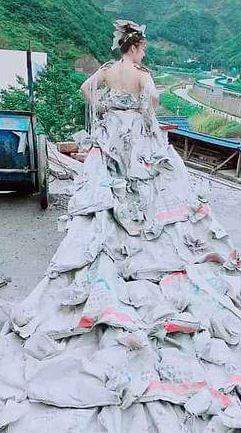 Expand pic

wolipop
@wolipop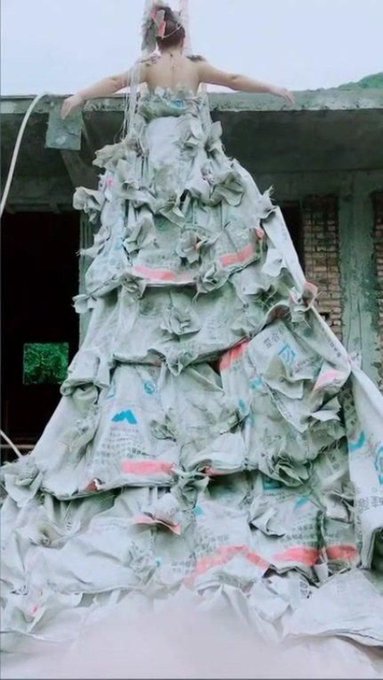 Expand pic

Pti Princess
@PtiPrincess1
A wedding dress for a Chinese woman described as the most innovative in the world is made of cement bags, instead of silk or satin or lace
#Tan_Lili
produced a long dress made entirely of 40 bags of cement used to renovate her home. What do you think of the idea to face the rain?
twitter.com/sayidatynet/st…

TOKTOK9JA.COM
@Toktok9jaa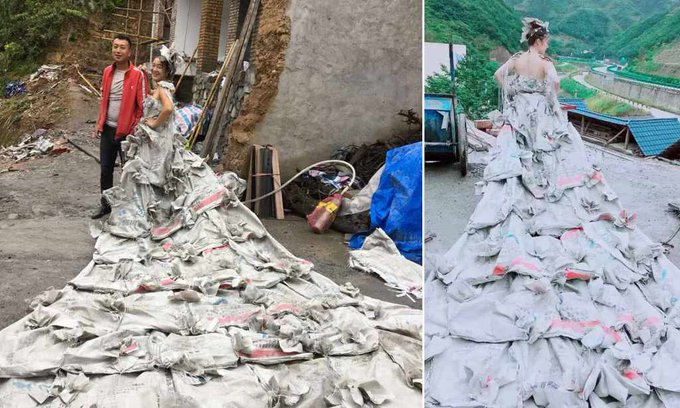 Expand pic