Hampir 100 orang dari berbagai negara terlibat dalam usaha menyelamatkan anak-anak Thailand yang terjebak dalam gua di sana.
Salah seorang diantaranya adalah dokter ahli anestesi dari Adelaide, Richard Harris yang selain dokter juga banyak melakukan kegiatan di bidang penelusuran gua.
Richard "Harry' Harris sudah terbang dari Adelaide ke Thailand sebagai bagian dari tim Departemen Luar Negeri dan Perdagangan Australia guna membantu usaha pencarian resmi.
Bill Griggs, yang sudah lama mengenal Harris ketika sama-sama bekerja di Australia Selatanb mengatakan ketrampilan unik yang dimiliki Richard Harris membuatnya sangat membantu dalam usaha penyelamatan di sana.
Pengalaman penelusuran gua Dr Harris sudah berlangsung selama puluhan tahun, dan dia sudah pernah menelusuri banyak gua termasuk di China, Christmas Island dan Selandia Baru.
Dr Griggs, yang juga terlibat dalam membantu tim medis dalam kejadian ledakan bom di Bali, mengatakan kombinasi yang dimiliki oleh Dr Harris di bidang kedokteran dan penelusuran gua membuatnya sangat cocok dilibatkan di Thailand.
Dr Richard Harris, melakukan penyelaman berbahaya menuju lokasi bocah-bocah itu dan seorang pelatih mereka Sabtu lalu. Dia menjadi sosok yang memeriksa kondisi kesehatan terakhir para bocah itu sebelum operasi penyelamatan dimulai Minggu pagi.


aan
@aan__
Dr Richard Harris. Australian anesthesiologist, aeromedical consultant, National Geographic under water cameraman, and a cave diving expert. Assesses which to be saved first from the weakest then look after their physical condition in the cave and along the way. #ThaiCaveRescue pic.twitter.com/GzBwhhjNz3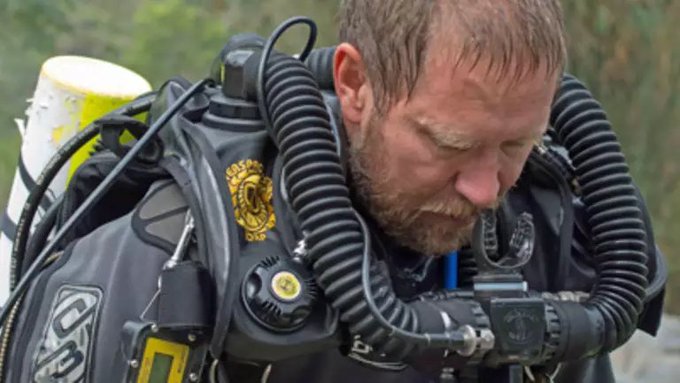 Expand pic

Tamal 🇮🇳
@TamalDas_IND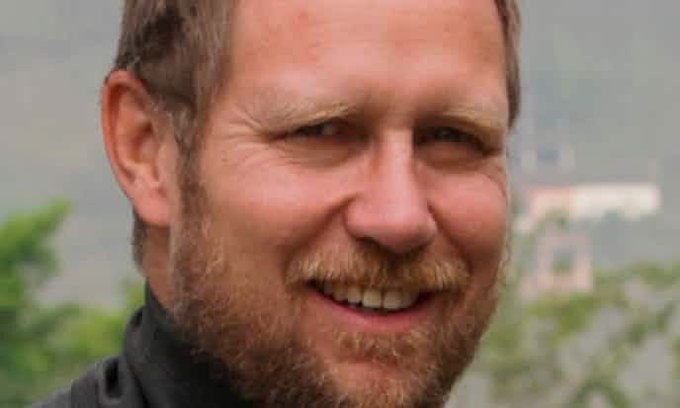 Expand pic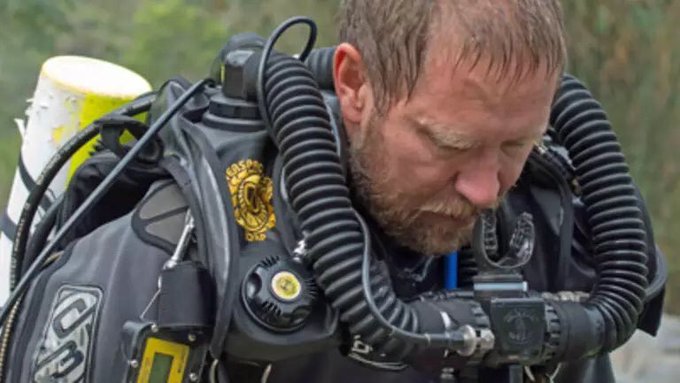 Expand pic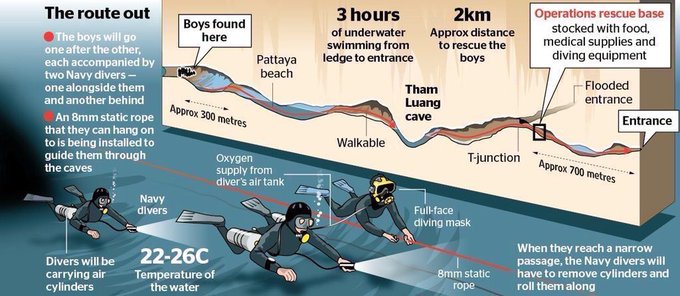 Expand pic

rialeres
@rirerd
Kalo kamu banyak ilmu yah bisa bantuin banyak org, belajar dri Dr. Richard Harris sih ini. Dokter, ahli selam, kameramen bawah lautnya natgeo, ya Allah inspiring bgt dah! humanity nya dia juga wah.

rialeres
@rirerd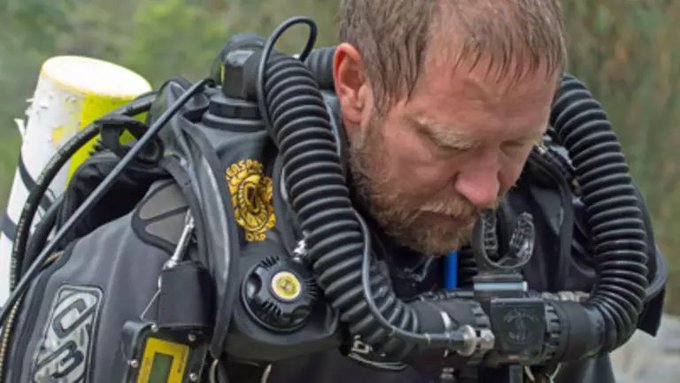 Expand pic

aan
@aan__
*baca2 biografi, prestasi2 dan pengalaman hidupnya* *tarok HP* *nangis jongkok di pojokan* saya sampah mz~

aan
@aan__
Gw kalo dateng ke thailand pengen ikut nolong tapi di sana udah ada dokter Richard Harris paling juga cuma kemocengin stalagnit :')

—
@baezeeno
@aan__
suka merinding kalo tau ada orang orang hebat kaya beliau 😢😢😢 semoga sehat terus 😢

Daniel Sutton
@danielsutton10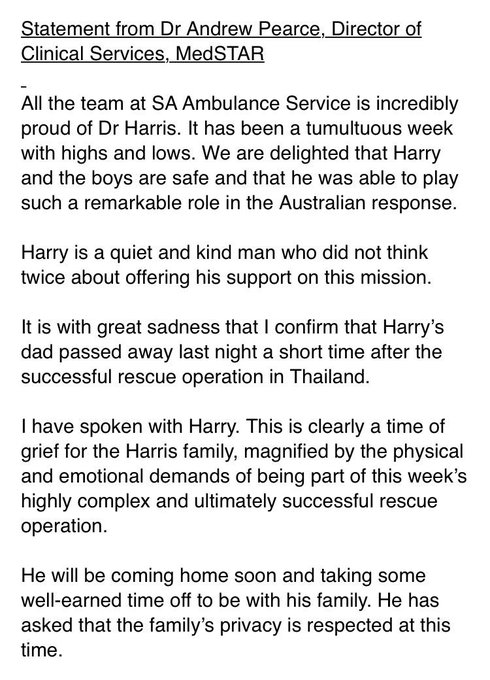 Expand pic


Aussie
@Aussie69142003
@danielsutton10
So very sad. I'm betting he left this world one very proud dad.

Kuvlotik
@Kuvlotik

Nicola
@mosmanmusical

Ceftali
@CeftaliNisa
@danielsutton10
My condolences. I hope the father died, knowing that his son had become a hero, with people all over the world feeling gratitude for his deeds.