Banyak netizen samakan kisah Meghan Markle dengan Cinderella karena ia bukan dari kalangan bangsawan dan juga dari gaunnya
Berasal dari kalangan 'biasa' dan miliki kakak yang tidak suka dengan kabar pernikahannya, kisah aktris Meghan Markle yang kini jadi istri Prince Harry disama-samakan dengan kisah Cinderella

Lolavie❤✌
@LolavieBlog
#Cinderella, Prince Charming, and the stepsister #MeghanMarkle #RoyalWedding #RoyalWedding2018 #PrinceHarryAndMeghan #Windsor pic.twitter.com/kmuGNhvnJd
18/05/2018 00:39:25 WIB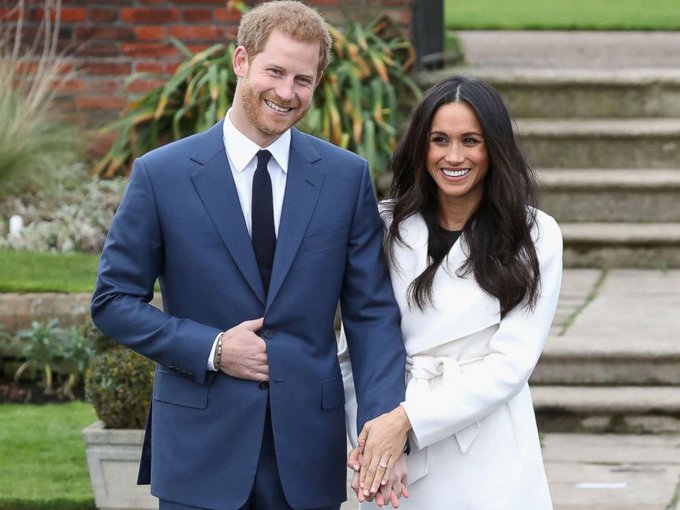 Expand pic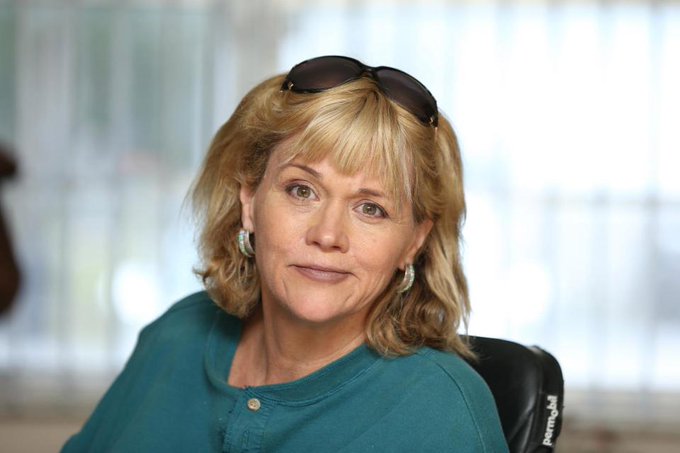 Expand pic

Duchess of Cambridge
@TheDuchessStyle
Meghan Markle's family drama is a modern day true story of Cinderella and her evil step siblings. Love will always win!!
18/05/2018 22:15:10 WIB

Lauren Scallen
@laurscallen
Poor Meghan Markle is just trying to become a princess and her evil half-sister is trying to ruin everything. Sounds similar to Cinderella??????
16/05/2018 19:27:37 WIB
Melihat desain gaunnya dan prosesi pernikahan yang seperti dongeng, Meghan Markle kembali disama-samakan dengan Cinderella

kapanlagicom
@KapanLagicom
Seperti kisahnya, gaun #royalwedding Meghan & Harry mirip dengan Cinderella. Gak percaya? Klik deh kapanlagi.com/showbiz/hollyw…
20/05/2018 00:14:03 WIB

Mona 🌸
@monaibrahimsom
I thought I was watching Cinderella 😍 congratulations Harry and Meghan #RoyalWedding #MeghanMarkle #PrinceHarry #MeghanAndHarry pic.twitter.com/uX74aHRm8k
19/05/2018 20:59:17 WIB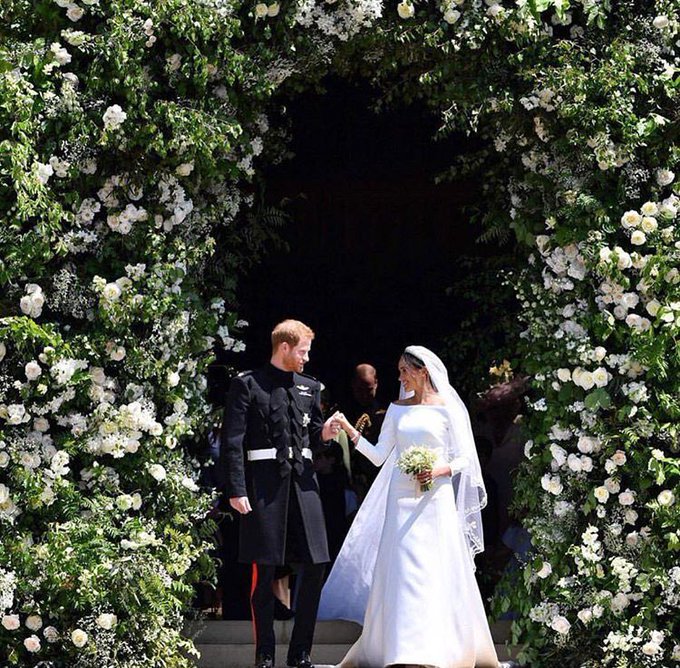 Expand pic

caffeine_sensitive
@woolcoveredeye
Cinderella's "So this is Love" with her face go so perfectly #MeghanMarkle #RoyalWedding2018 pic.twitter.com/BF96HajZoZ
20/05/2018 02:35:00 WIB

cindy way
@_cindyway
The 'fairytale' Disney childishly instilled on us just got more realistic, & the fuss about this star-crossed Royal wedding is totally worth the noise, 🍷To the Duke and Duchess of Sussex! HML😊 #AllThingsWishful #Cinderella #bliss #Royalwedding #meghanMarkle pic.twitter.com/rdCk5wUDEg
20/05/2018 02:18:35 WIB
Expand pic

Mohamad Dibaje
@MohamadDibaje
Fairy Tales are Real ❤ #RoyalWedding #HarryAndMeghan #PrinceHarry #MeghanMarkle #Cinderella #UK pic.twitter.com/Oh5fCzyLL6
20/05/2018 00:55:07 WIB
Expand pic

Anneliese Merz 🌼
@AnnakMerz
Is anyone going to address the fact the Meghan Markle's wedding dress is giving off some serious Cinderella wedding dress vibes?!? #RoyalWeddingDay #RoyalWedding2018 pic.twitter.com/m8ZFBGpbnG
19/05/2018 23:16:37 WIB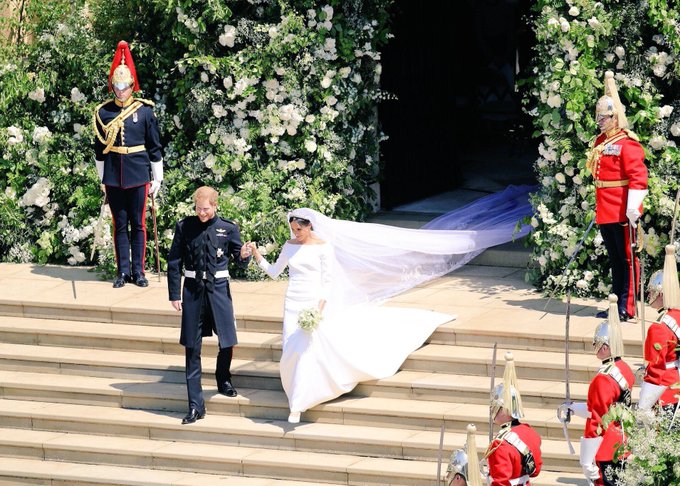 Expand pic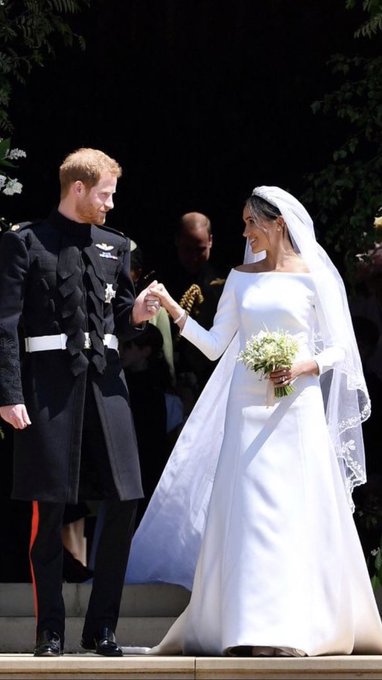 Expand pic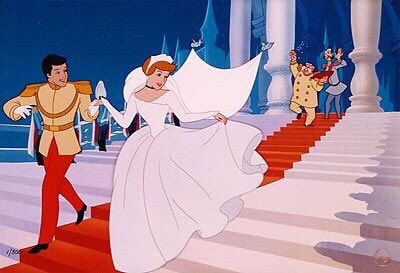 Expand pic

🆂🅴🅛🅾🆁🅼 🆁🅾🅼🅴🅾™ 🇬🇭
@selormeo
Disney predicted this #RoyalWedding long time ago. pic.twitter.com/zBHCMLtetv
19/05/2018 22:57:26 WIB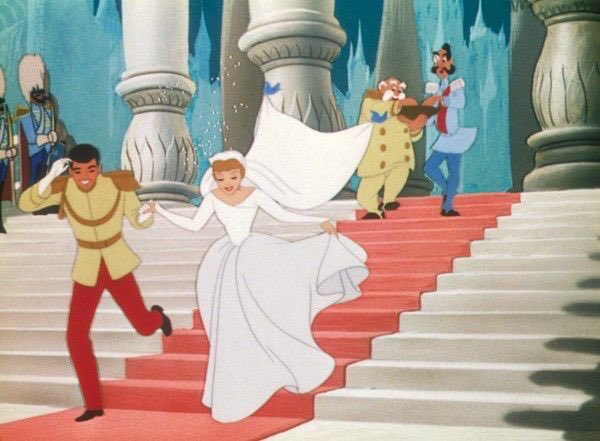 Expand pic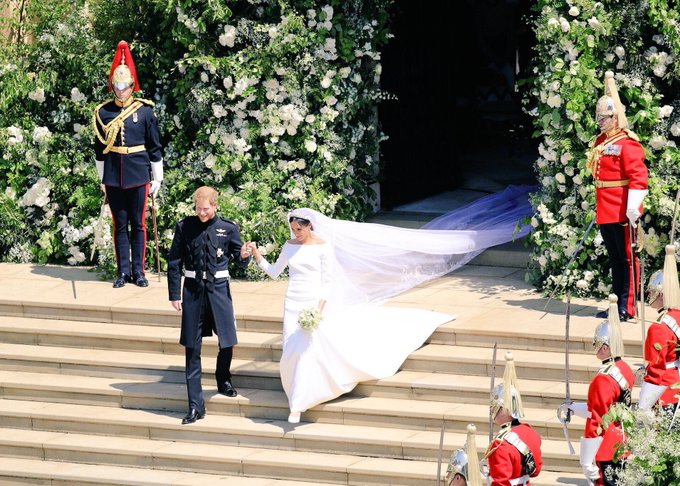 Expand pic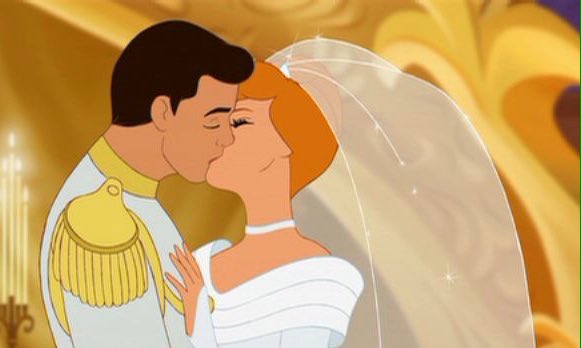 Expand pic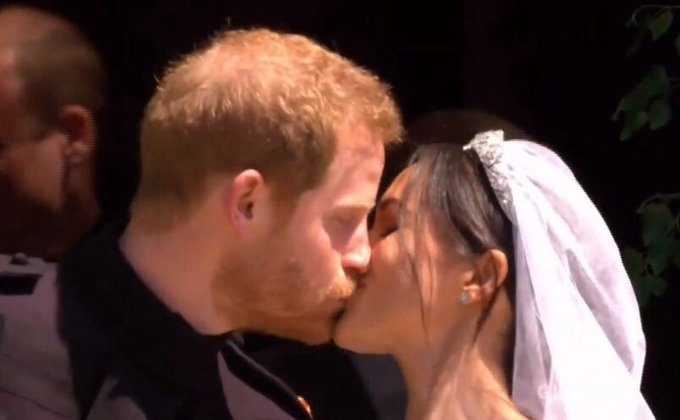 Expand pic

Asma Khan
@m_Asmakhan
Cinderella's story still do exist 👰 congratulations #MeghanMarkle and #PrinceHarry on your big day💫😍 #RoyalWedding pic.twitter.com/fB5OsGkDpa
19/05/2018 21:52:09 WIB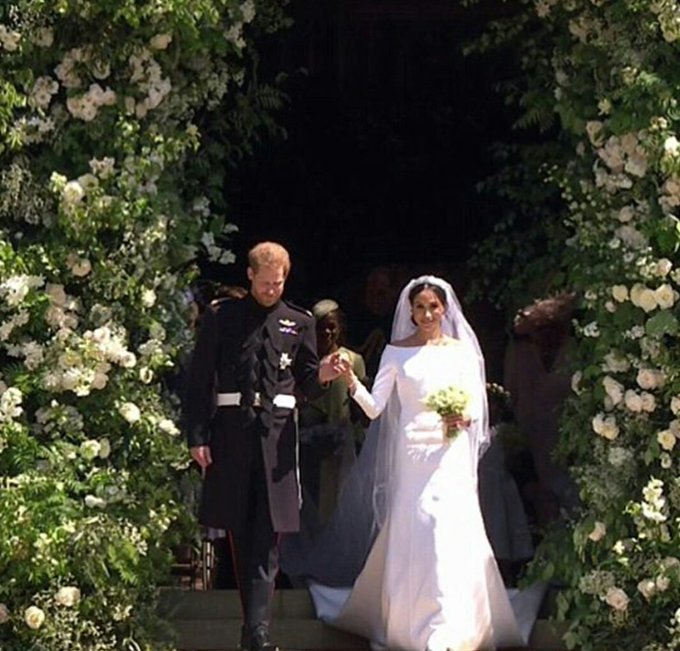 Expand pic

RWBA_DT
@RWBA_DT
Anyone else reminded of Cinderella? Stunning dress and veil #RoyalWedding2018 #MeghanAndHarry #MeghanMarkle #happygasson pic.twitter.com/mam7GczAyB
19/05/2018 20:38:07 WIB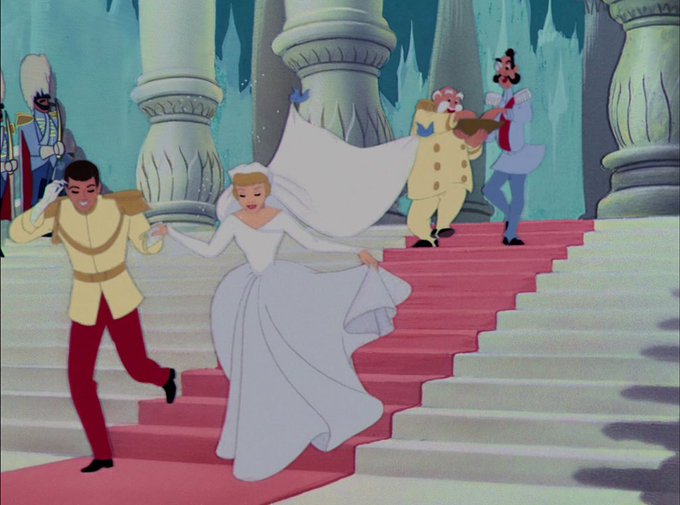 Expand pic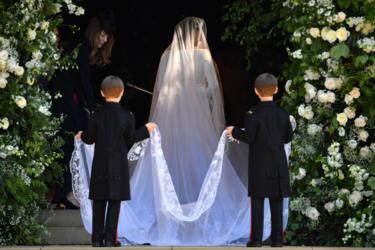 Expand pic
Tapi melihat fakta bahwa ia seorang aktris dan warna kulitnya, ada juga yang tidak setuju ia disamakan dengan Cinderella

oon
@oonthegoon
are you comparing Duchess Meghan Markle of Essex, philanthropist, activist, television star™️ to Cinderella... im sorry, but Cinderella could NEVER. fairytales with a little more color are where it's at 💕 twitter.com/selorm_romeo/s…
20/05/2018 03:22:32 WIB

Sean Bell
@seanbelllive
Shout out to Meghan Markle but this ain't a Cinderella story. Prince Harry married a well off actress. Y'all acting like he married LaKiesha from North Philly lol #RoyalWedding
19/05/2018 21:47:46 WIB