Bailey Sellers
@SellersBailey
My dad passed away when I was 16 from cancer and before he died he pre payed flowers so i could receive them every year on my birthday. Well this is my 21st birthday flowers and the last. Miss you so much daddy. 💜 pic.twitter.com/vSafKyB2uO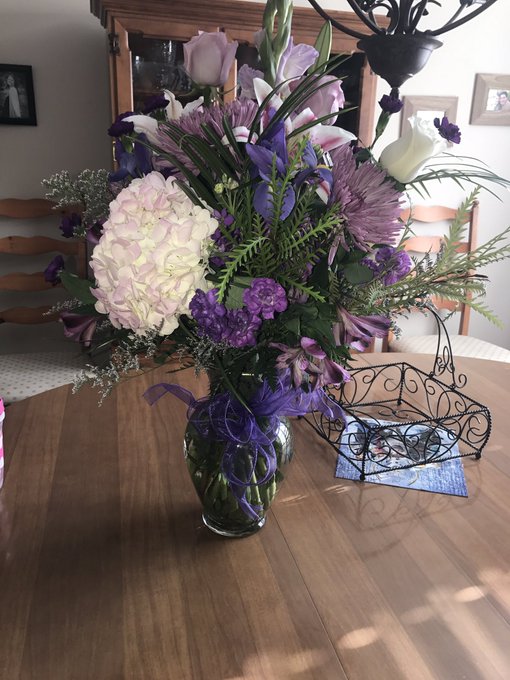 Expand pic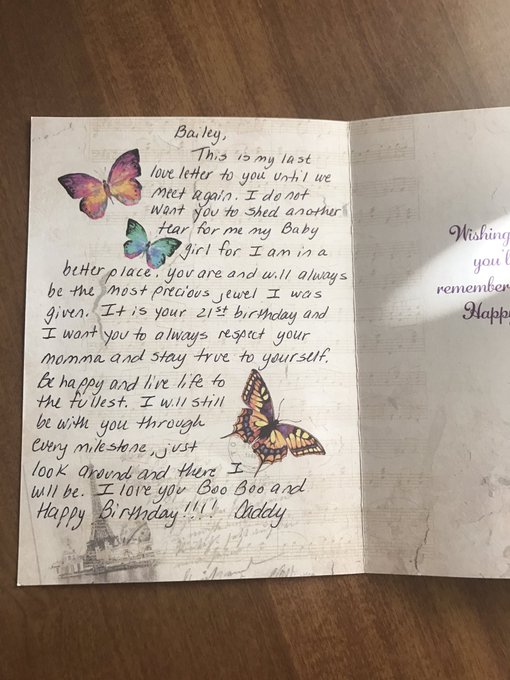 Expand pic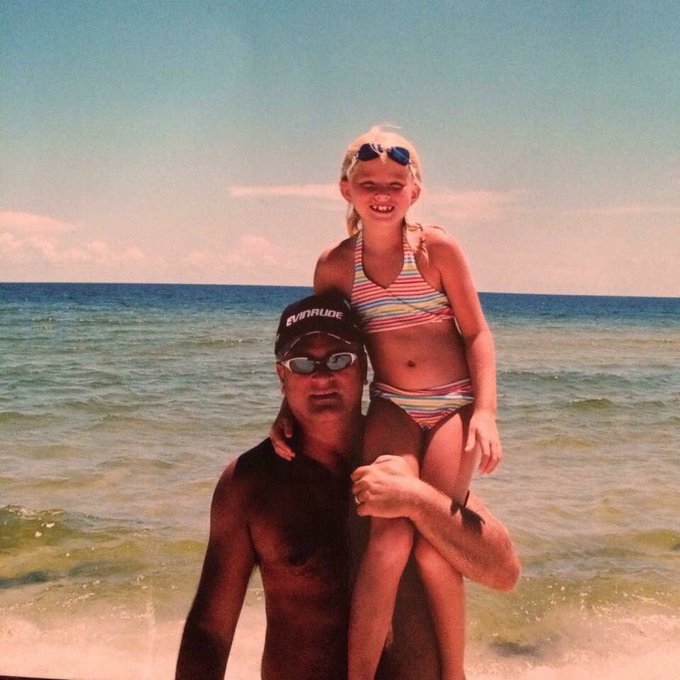 Expand pic

Ryan
@ryannastie
@SellersBailey
as a father, your story pulled on my heart strings. What I great father he must have been. All the best to you! Thanks for sharing such an emotional part of your life with all of us 😌

Philip Thompson
@PhilThompson24
@SellersBailey
Happy Birthday! What an amazing present! Hope you are doing well!

C ✨
@_thatMDgirl

Diamond Ollis
@DiamondOllis
@SellersBailey
I love you Bailey & i hope you a beautiful birthday weekend! 💜💜

Kathleen McKinley
@KatMcKinley

Bailey Sellers
@SellersBailey
@thesn0wmexican I know. Every year I looked forward to my birthday because I felt like he was still here with me but this is the last year I get them so it's so heart breaking. 😐

zoe
@zoe45894749

coconut head
@thesn0wmexican
@SellersBailey
idk you but seeing this made me tear up, I'm so sorry for your loss, this is both sad and heartwarming that he did that for you

Baylee
@Hope4RTomorrows
@thesn0wmexican
@SellersBailey
I also teared up... your father sounds like an amazing person to think of you.. and plan these flowers on your b-day when he was going through his cancer battle. I know it will be hard next year not receiving the flowers. I will pray God comforts you.
Kisah haru Bailey diliput media internasional.
---

Kristel van Heemert
@twitkristel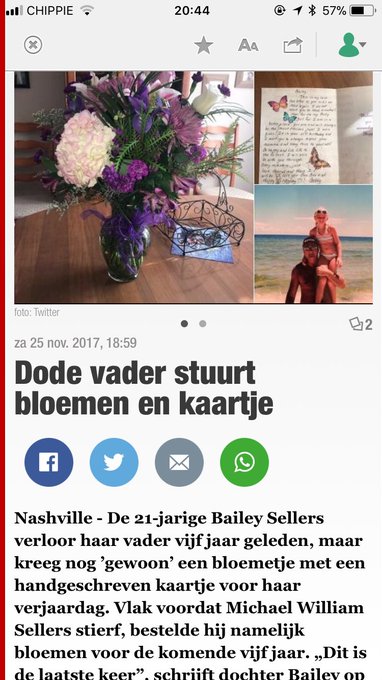 Expand pic

Silly
@Silly_Chico

Silly
@Silly_Chico
@ZeokeSteve
@SellersBailey
@BBCUrdu
Right.The story itself was so true and emotional 😭 it touched the heart ❣ and soul or every father and daughter. BBC Urdu has further conveyed it to almost one billion who speak Urdu language.

Steve
@ZeokeSteve