Hey, heeeyyyy I saw you!!

Ahmad D. Ramadhani
@diyoyid
heeeeiii @CaseyNeistat i saw you from the bus, and just freaking out from there!! pic.twitter.com/23spuOvEZ4
06/10/2017 15:44:07 WIB

carlos fuentes
@cfuentesE_S
@diyoyid @CaseyNeistat Is that really you? #Caseyworldwide
06/10/2017 15:49:09 WIB

james
@aspiringwalnut
@cfuentesE_S @diyoyid @CaseyNeistat Based on the supreme bag, clothes, camera and face I'm almost certain that is.
06/10/2017 15:50:23 WIB

Casey Neistat
@Casey
this is incredible. I look so happy/lost (for the record I was both) twitter.com/diyoyid/status…
06/10/2017 15:47:32 WIB
Casey kemarin nyari orang buat nemenin lari lho

Casey Neistat
@Casey
i need someone to take me running tomorrow in Jakarta. looking for 8-10 miles at a quickish clip. please lmk that you can run fast + far
06/10/2017 02:01:24 WIB
Dan ini aktivitasnya hari ini, naik Gojek, observasi trafik jalan raya, nyari makanan khas Indonesia di Jakarta

Casey Neistat
@Casey
I'm fine this is fine everything is fjne. DO THEY NKT HAVR TRAFFIC LAWS HERE!!?! pic.twitter.com/n5qL2xPKoM
06/10/2017 11:13:54 WIB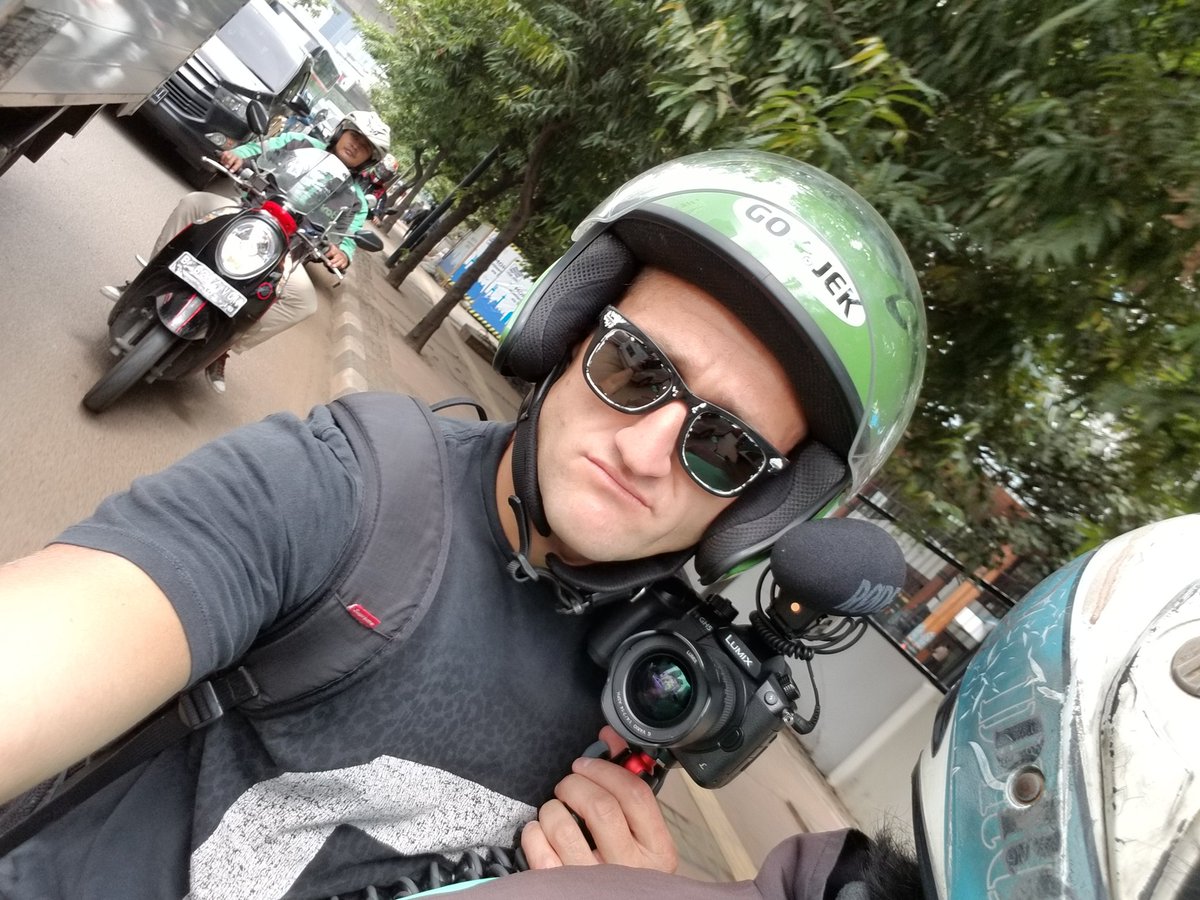 Expand pic

Story

Berkunjung Satu Hari, Vlogger Kondang Casey Neistat Geleng2 dgn Aturan Lalu Lintas Jakarta
Maklum ya Casey.. :D
4004

pv
8
14

Casey Neistat
@Casey
ok INDONESIA I have 1 day in Jakarta.. what do I absolutely have to eat?? #CaseyInJakarta pic.twitter.com/cN4CYdZ8rN
06/10/2017 12:05:05 WIB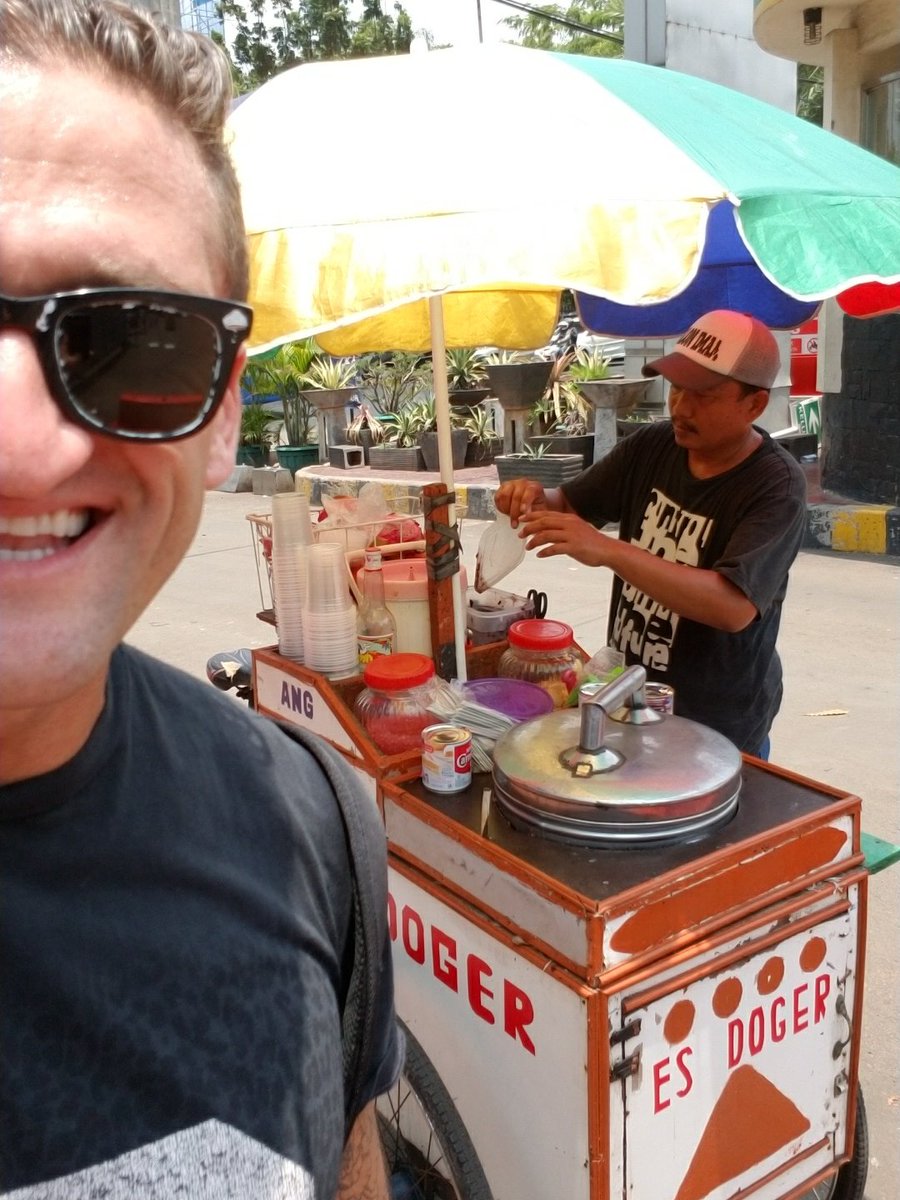 Expand pic