Sedemikian parahkan laut menjadi tempat pembuangan sampah?

Arbain Rambey
@arbainrambey
Keren, bikin trenyuh, lucu dll.... pic.twitter.com/73kb8Qp1al
15/09/2017 13:56:33 WIB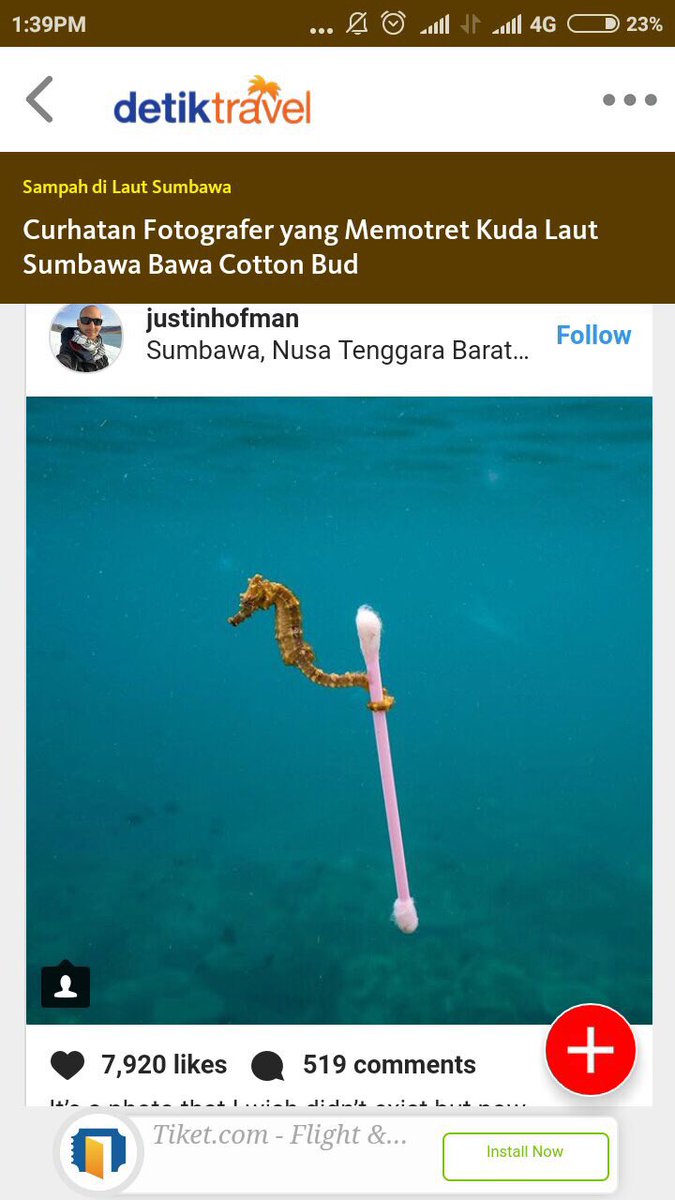 Expand pic

According to
@galcit
@arbainrambey om aslina apa cgi?
15/09/2017 14:03:03 WIB

Arbain Rambey
@arbainrambey
@galcit Gitu aja masak cgi
15/09/2017 14:03:56 WIB

According to
@galcit
@arbainrambey muehehehehehhehe nice om
15/09/2017 14:04:46 WIB

BoW_WoW
@bowo_lesmono
@arbainrambey Ini sarkasme dlm dunia fotografi, sangat mengena.
15/09/2017 14:07:18 WIB
Foto tersebut diambil oleh Justin Hofman di perairan Indonesia, tepatnya di Sumbawa, Nusa Tenggara Barat. Sempat menjadi perbincangan media asing.

Aie Balagtas See
@AieBalagtasSee
"This photo serves as an allegory for the current and future state of our oceans." - @justinhofman for SeaLegacy pic.twitter.com/FS1gOr1xQz
13/09/2017 14:47:28 WIB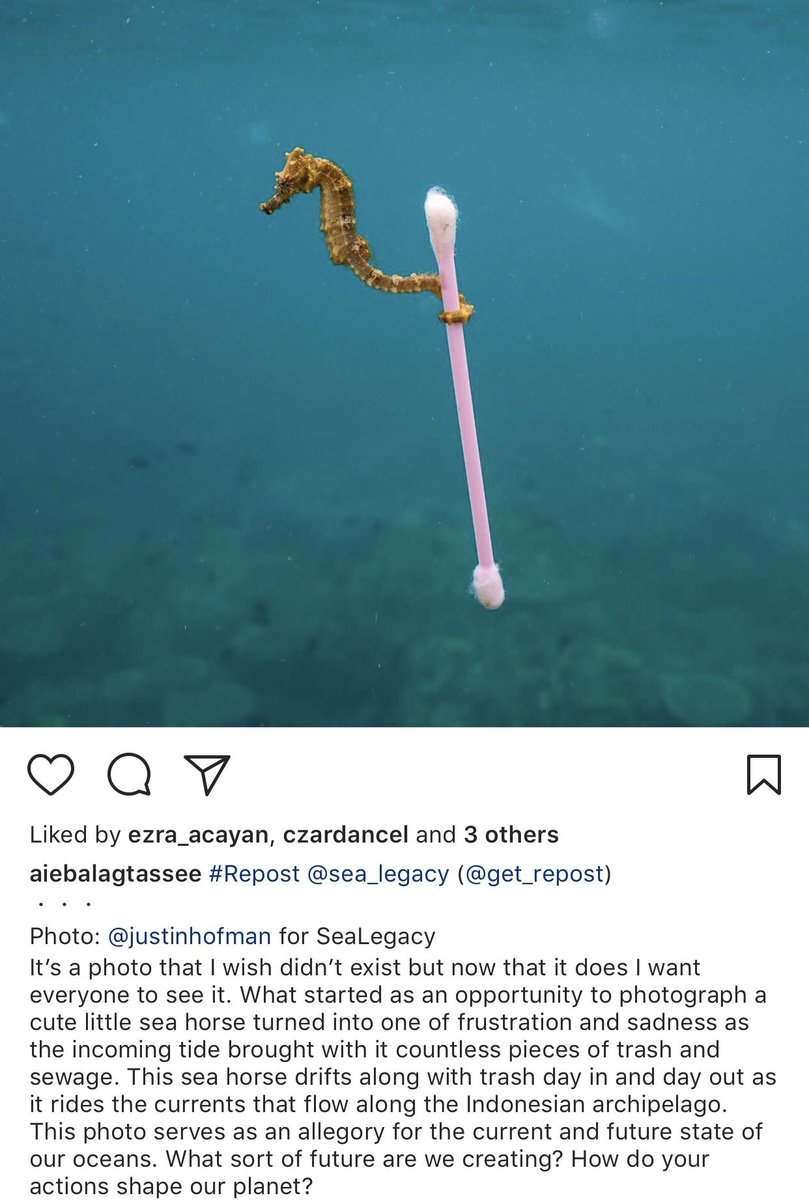 Expand pic

roberto koch
@koch_roberto
Amitav Ghosh su @repubblicait parla del pianeta Terra a a partire da una foto di @justinhofman pic.twitter.com/sxGA6VpzT5
14/09/2017 12:21:46 WIB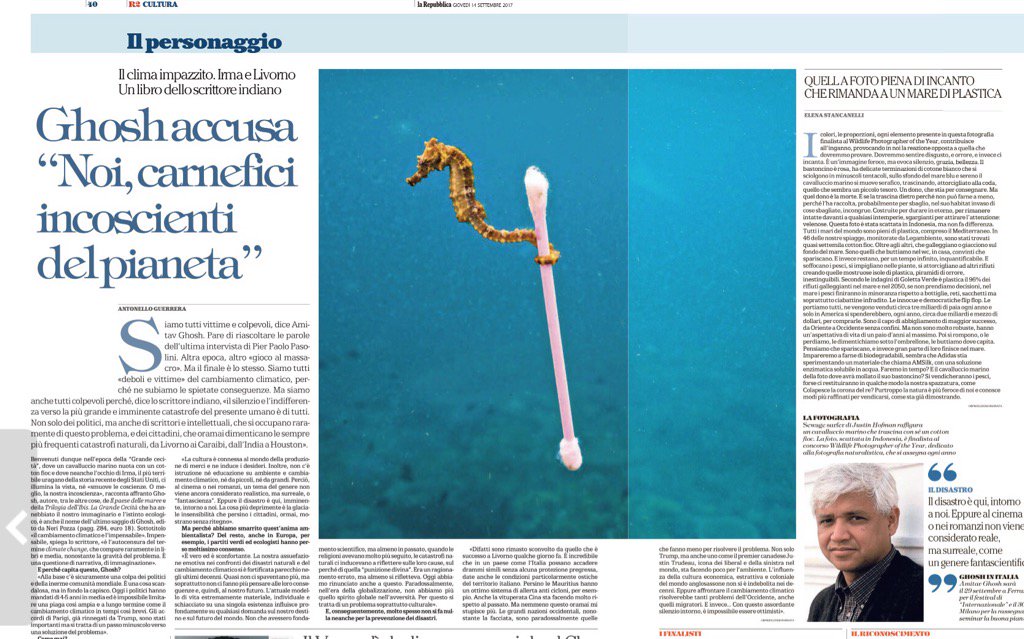 Expand pic
Foto di unggahan fotografernya...
tommyih I feel so bad for this picture and behalf of Indonesian people I am so sorry. I also sorry for doing nothing to prevent things like this happening in our ocean 😭😭😭
nino_soetikno Thanks for uploading his photo @justinhofman .. !!! It's really sad, when a sea horse trying to clean up a seal of a "cutton bud," while we as God's most perfect creatures is busy fouling the sea itself. Where are our instincts? ☹️🙏
gdziesakasperki This is unbelievable and worrying. Not a new topic but on pictures like this it's soooo tangible. ... Stunning shot anyway, but of course wish it never tool place . Cheers!
peekabio So fucking sad! What are we doing indeed?? What sort of future are we creating as you said?... 😔💙🌍

baywicak Maaf @justinhofman, maaf dunia.. Kita sebagai warga negara Indonesia sangat malu...