Di Inggris, seorang perempuan bernama Resham Khan menjadi korban penyiraman air keras. Gadis berusia 21 tahun ini menjadi korban saat ia sedang dalam perjalanan ke London Timur pada bulan Juni 2017 lalu. Penyerangan tersebut terjadi saat mobil yang ia kendarai sedang berhenti di depan lampu merah. Tiba-tiba seorang pria yang bernama John Tomlin melemparkan air keras melalui jendela kaca mobil Resham. Padahal saat itu, Resham tengah berulang tahun.
*Hampir seluruh wajahnya rusak dan melepuh. Beberapa anggota badannya juga memiliki luka seperti terbakar. Meski ia tahu wajahnya tidak bisa pulih seutuhnya, Resham tetap menjalani pengobatan. Berkat dukungan dari keluarga dan teman terdekat, kondisi wajahnya akhirnya sedikit membaik.

More UK News
@TweetMoreUKNews
Expand pic


AJ+
@ajplus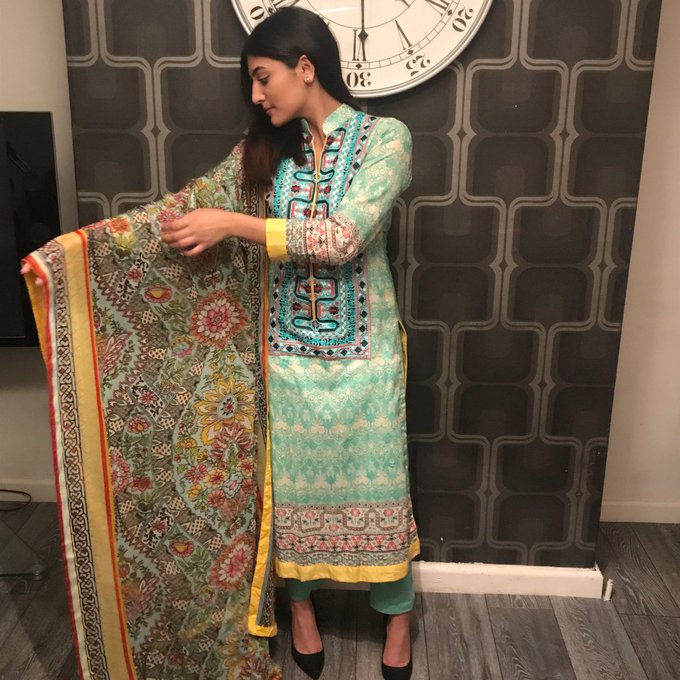 Expand pic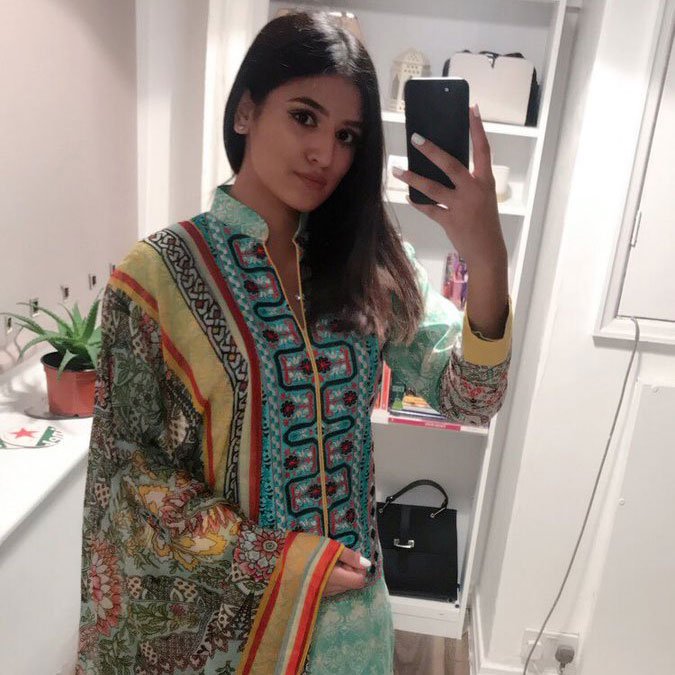 Expand pic

NET.Z
@netz_ID
Expand pic

BBC Newsbeat
@BBCNewsbeat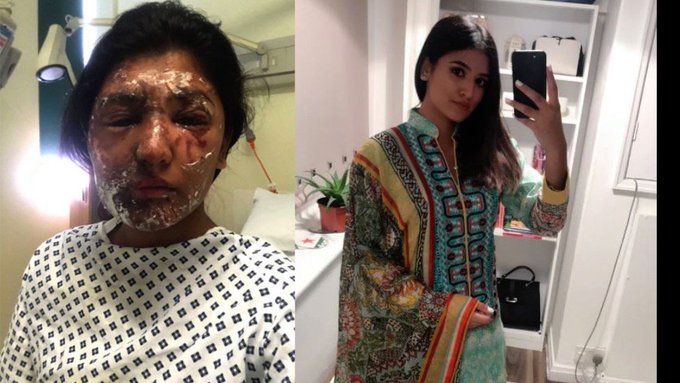 Expand pic

Daily Bugle 🇬🇧 🇺🇸
@dailybugle1898
Lock him up and throw away the key: John Tomlin has been charged over the acid attack on Resham Khan and Jameel Muhktar in East London.
pic.twitter.com/an7e45Sbtp
Expand pic

Simon Sadbury
@Sai1341
Resham Khan didn't know what her face would look like in the future after she was attacked w acid by a stranger in her 21st birthday party!
pic.twitter.com/sw7E04uoXs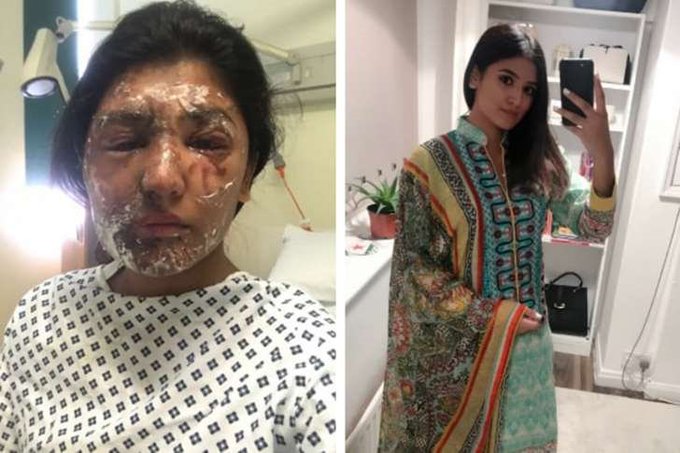 Expand pic

#ICYMI From David Jones by the way ☕☕
@MrDJones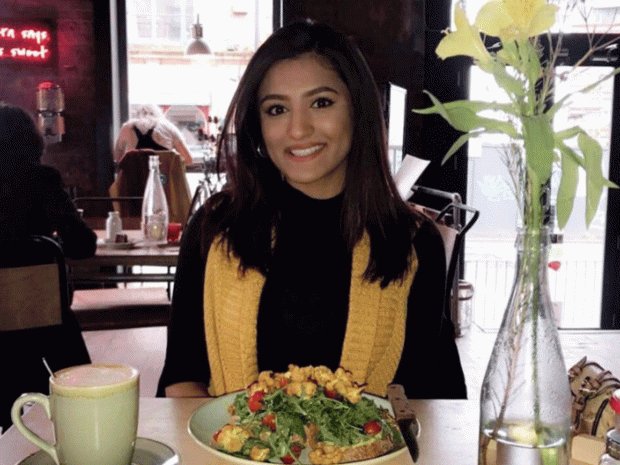 Expand pic
Kini setelah sekian lama, ia sudah berani untuk mengunggah foto dirinya sendiri di akun Instagram. Dari foto tersebut, Resham masih terlihat cantik saat menggunakan makeup meski masih memiliki bekas luka. Foto dari akunnya langsung:

Resh
@reshy___
Expand pic
Expand pic
Expand pic

Resh
@reshy___
Expand pic
Ia menanggapi komentar bahwa wajahnya tidak tampak sepenuhnya normal

Resh
@reshy___
Of course my face isn't what it was, the images show mainly one side. But I'm hoping to clarify in a blog tomorrow. THANK YOU SO MUCH💖
pic.twitter.com/wB0K4VvSPI
Expand pic