Seorang atlet asal sepeda asal Polandia, Pawel Poljanski belakangan, membuat heboh dengan sebuah foto unggahannya di akun Instagram-nya. Poljanski ternyata baru saja berjuang dalam 16 tingkatan lomba balap Tour de France, perlombaan balap sepeda terpopuler di dunia. Balapan yang berlangsung selama sebulan dan berjarak lebih dari 1000 mil (sekitar 1.609 km).
Dalam foto unggahannya urat-urat kaki Poljanski terlihat jelas. Urat-urat ini timbul di seluruh kedua kakinya, dari paha hingga telapak. Urat-urat ini menegang seakan berontak usai digunakan untuk mengayuh sepeda sejauh 1000 mil.
ajrond_deangelo: Ngerii sikile @arimuslim.mncl
yogadanto: @intankhairina.a mantabb kakinya jo
azis805: Bah ngeri bgt bang 😂

a.nna_le.na: Looks like a scene right out of vampire diaries or something 😳🙄

yana__v: be careful, it doesn't look good at all 😥
carolinejdh: Lol hope mine never look like that 😂
alex_s_fok: I will it remember for situation when i think i tired :D
mirjam_8191:Another 3 days and then give your legs rest, they deserve it
aalfnn: Pijat urat make it better 😊😊😉

charlivomd_: anjirrr😂😂segitunya...Parah😂😂
rinaldyarnaz: @wijangwicaksana berurat

Cycling Weekly
@cyclingweekly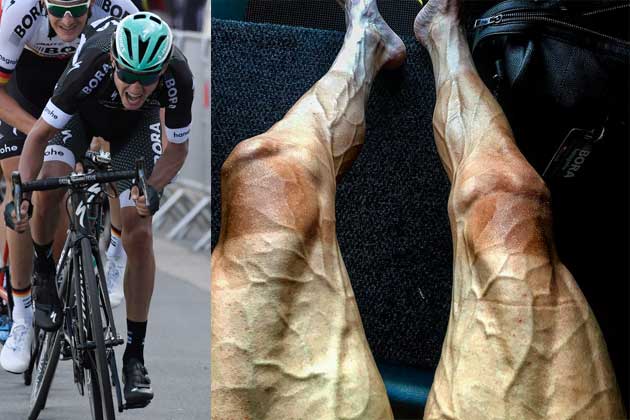 Expand pic

Bleacher Report
@BleacherReport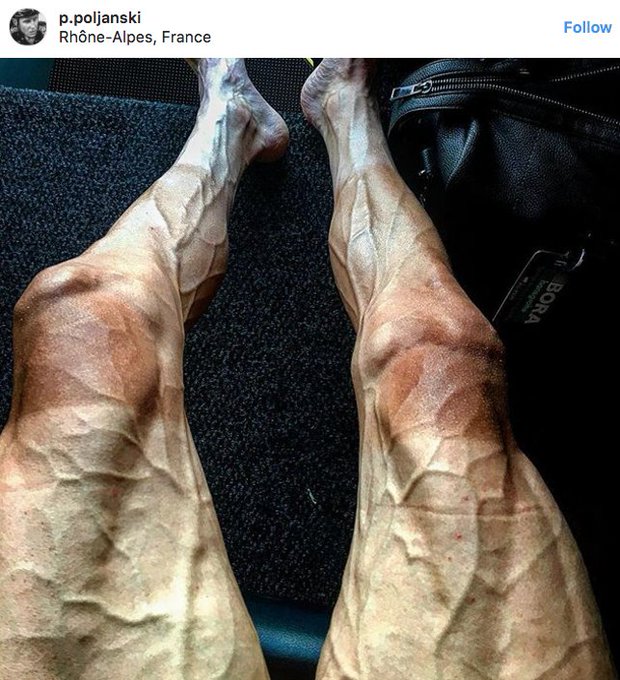 Expand pic

DeplorableFaganator
@Faganator

Colleen Tamer
@ceetamtam003
@sportingnews
Never seen anything like this. Is it really worth it?

Giersh
@Giersh

brad 🍁👽
@bnowakowski85
@sportingnews @Big_G_09 "Tired" is not the word I would have used, but ok then. Maybe get some sleep and they will look better in the morning 😣