Kabar mengejutkan datang dari dunia musik. Chester Bennington, vokalis dari band Linkin Park meninggal dunia pada hari Kamis (20/7).
Chester ditemukan meninggal di kediamannya di Palos Verdes Estates, L.A County. Yang mengejutkan adalah, ia ditemukan dalam keadaan gantung diri.


Rekan satu grupnya di Linkin Park, Mike Shinoda tampak masih belum percaya. Hal tersebut terlihat di cuitan yang ia tulis di akun Twitter-nya, @mikeshinoda.

Mike Shinoda
@mikeshinoda
Shocked and heartbroken, but it's true. An official statement will come out as soon as we have one.

Toddna Von Engel❄ 🇺🇸🇩🇪 🇱🇧
@ToddnaVon

Jonathan Barkan
@JonathanBarkan

Jonathan Barkan
@JonathanBarkan

Copa Del Rey
@FCBitchlona

Adrian Garro
@adriangarro
@mikeshinoda
as everybody else is saying, I'm so tremendously heartbroken for you, the band and Chester's family. So sorry, man.

Randall wagoner
@randall_wagoner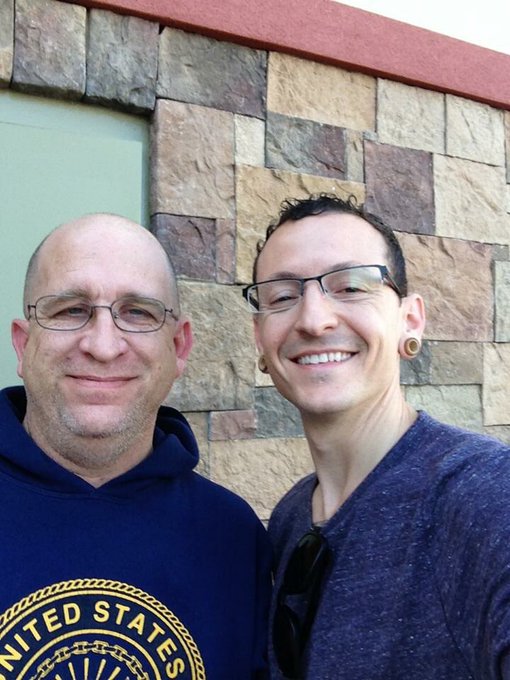 Expand pic

NailWrapMani
@NailWrapMani
@mikeshinoda I tried so hard and got so far But in the end it doesn't even matter. I had to fall to lose it all but in the end it doesn't even matter RIP