Fenomena tindihan adalah gangguan dari jin sehingga harus membebaskan diri dengan doa-doa/lantunan ayat dari kitab suci?

Fatenism
@_fatenism
Scary gila wey rasa kena tindih time tidur. Yang pernah kena tu fahamlah 😓😰😨Kalau kau tak tahu apa nak buat time ditindih tu. Haa baca ni.
pic.twitter.com/6kq88IQQVA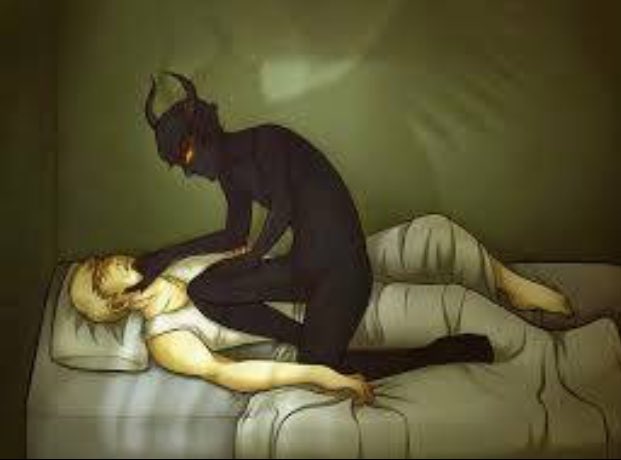 Expand pic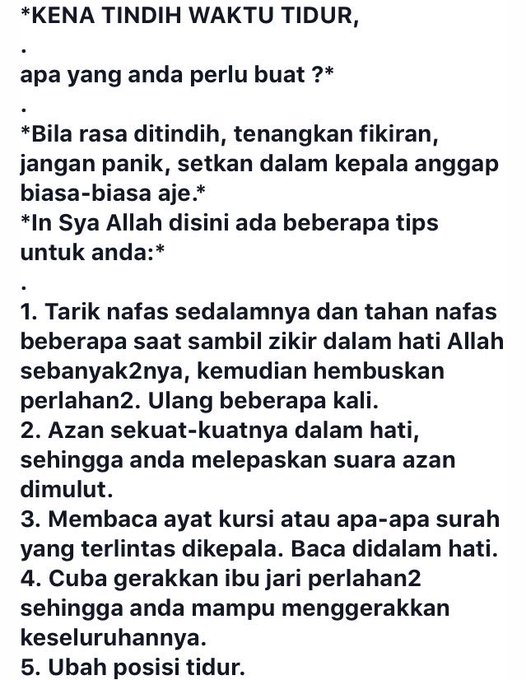 Expand pic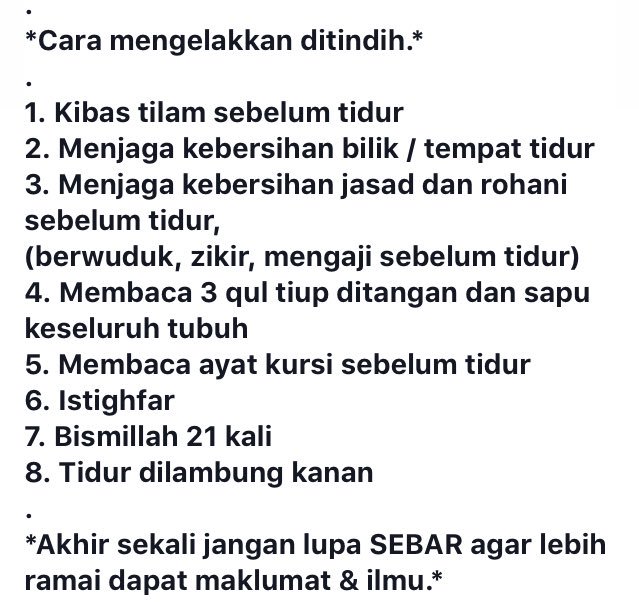 Expand pic
Sebetulnya tindihan "hanyalah" sleep paralysis.
Gejala sleep paralysis memang salah satunya tindihan.
Merasa tercekik atau mulutnya disumpal sesuatu
Merasa seperti ditindih beban berat dari atas
Merasa melihat bayangan hitam, sosok-sosok tertentu, atau mendengar suara aneh
Badan terguncang-guncang

S V メ M
@SVXMprotocol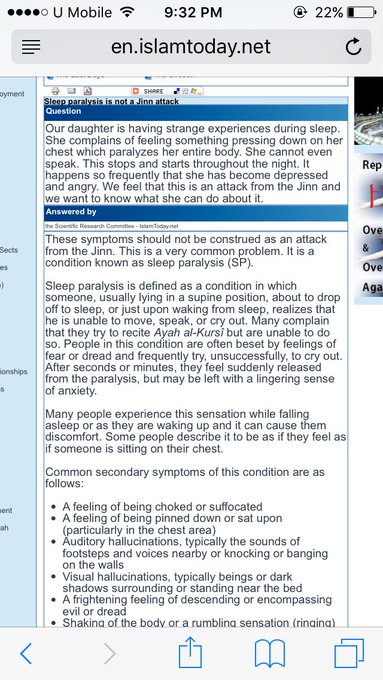 Expand pic

sh
@qialss
Tapi dia bukan merupakan gangguan jin atau makhluk halus.

Asrul Muzaffar🇲🇾
@asrulmm
Many of us mimpi 'kena tindih' and thought it's gangguan jin/hantu. So you force yourself to wake up dengan baca ayat Quran bagai

Asrul Muzaffar🇲🇾
@asrulmm
But 'kena tindih' is a normal sleeping pattern called 'sleep paralysis'. It's just a step before venturing into Lucid Dreaming

Asrul Muzaffar🇲🇾
@asrulmm
With Lucid Dreaming you know you're dreaming and can control your dreams. It's like being in a movie and you are directing it. Cool

🐘
@baemss
@asrulmm
last time i 'kena tindih' i saw girl standing right to my bed staring shrply at me while im cmpletely helpless, u envy of that too?

pipi
@khairulkhafifi
@baemsh
@asrulmm
I think its just your imagination,me personally 2 3 times a month"kena tindih". So i know the hantu is just an imagination

🐘
@baemss
@khairulkhafifi
@asrulmm
i am concious it is just a hallucination during the kena tindih phase but still....scary bro, no?
Hanyalah fenomena normal ketika badan kita tertidur tapi pikiran dan jiwa kita terjaga.

Asrul Muzaffar🇲🇾
@asrulmm
@baemsh
@khairulkhafifi
Kena tindih is a natural phenomenon where your mind is awake while your body is already shut down

Asrul Muzaffar🇲🇾
@asrulmm
@baemsh
@khairulkhafifi
That's why you can see things during sleep paralysis. With some training, next you can go into Lucid Dreaming

🔩
@darqsidee
@_fatenism
@DaniaAina_
dulu selalu kena, apa yg terlintas dalam fikiran semua aku baca,ayat kursi,azan, jerit nama mak, menangis oi hahahaha

joe
@myjoe_
@_fatenism
tak perlu azan kuat2 dalam hati. Relaks, calm, tarik nafas & gerakkan hujung jari kaki. Insyallah terus ok. Saya biasa kene ni.