Chirpified
Baru-baru ini berita Lindsay Lohan disuruh lepaskan jilbabnya di bandara Inggris setelah terbang dari Turki jadi sorotan

Fox News
@FoxNews
.@LindsayLohan claims she was "racially profiled" while wearing a headscarf at London's Heathrow Airport. fxn.ws/2lqSVsN pic.twitter.com/IvxHzGpXIc
22/02/2017 00:55:17 WIB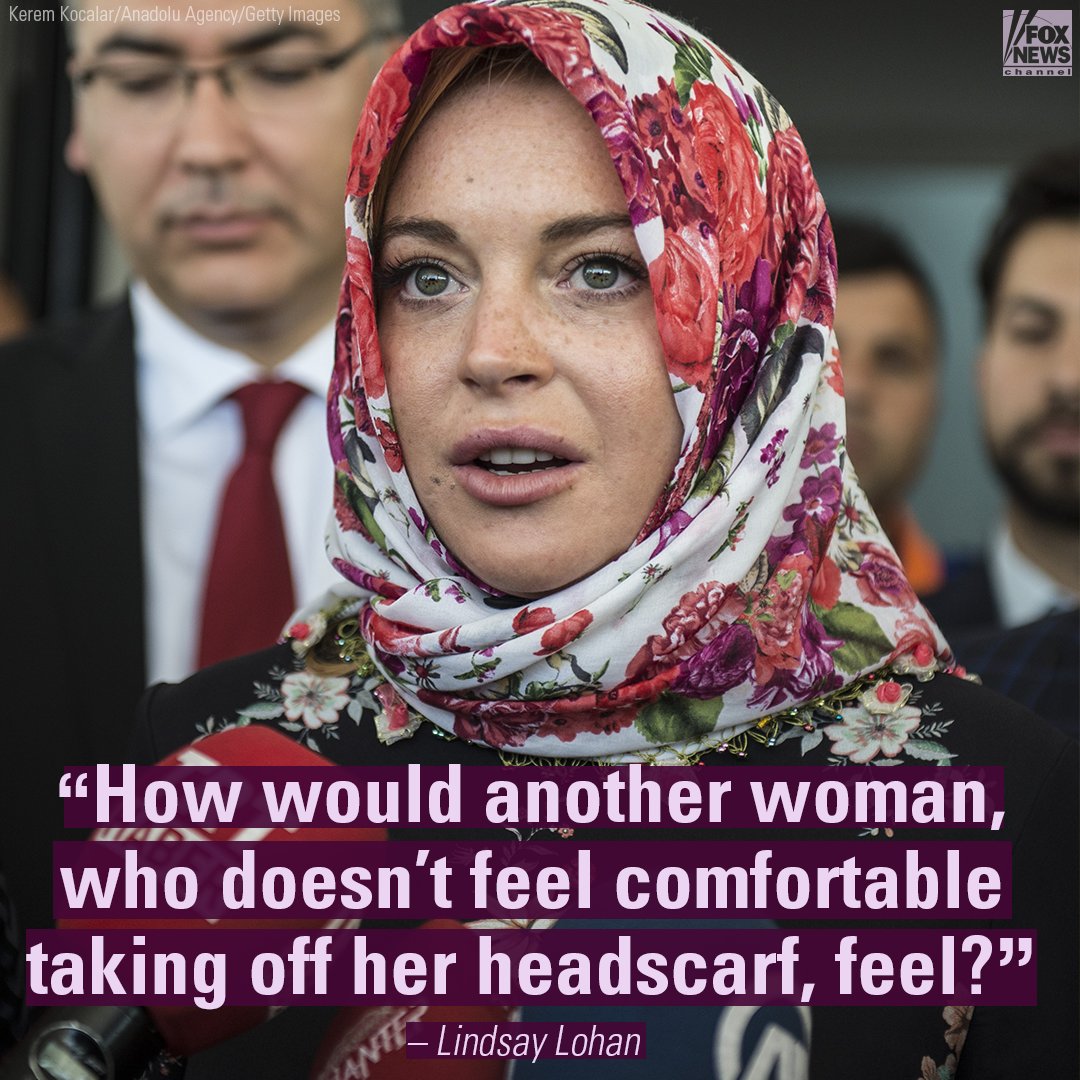 Expand pic

kapanlagicom
@KapanLagicom
Datangi New York, Lindsay Lohan Dipaksa Lepas Kerudung di Bandara goo.gl/jAxorC pic.twitter.com/RSS5fyEamB
24/02/2017 01:30:03 WIB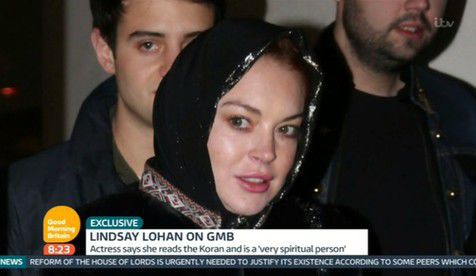 Expand pic

teropongsenayan.com
@tropongsenayan
Aktris Lindsay Lohan Diintimidasi Pihak Keamanan Saat Berhijab dlvr.it/NScrVT pic.twitter.com/KjEgbcX0AY
24/02/2017 10:51:07 WIB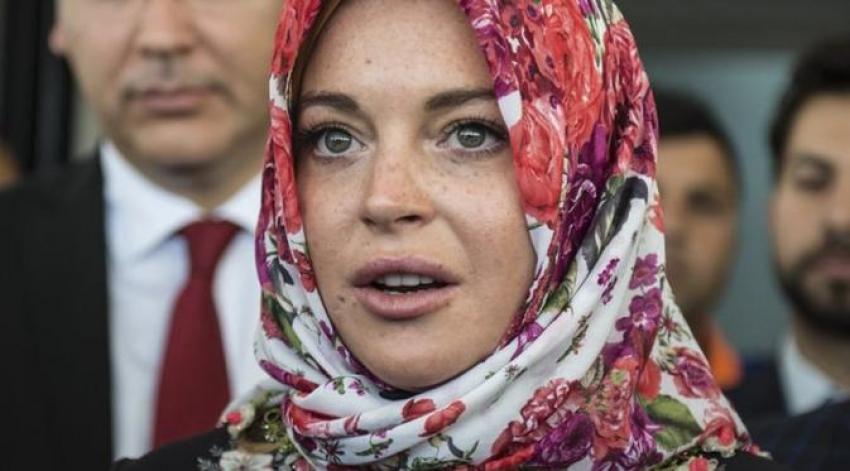 Expand pic
Dikabarkan telah memeluk agama Islam, Lindsay Lohan mengatakan bahwa ia sedang mempelajari semua agama

ا ر سلا ن 🇵🇰
@GonnaGetYouu
Lindsay Lohan speaking about converting to Islam..... pic.twitter.com/NoGvnUzepa
23/02/2017 13:42:12 WIB

Dr Naveed Bey
@Seditious_medic
Hi @lindsaylohan please avoid this individual and his boyfriends like the plague. Continue your spiritual journey and Allah will guide you. twitter.com/adamdeen/statu…
24/02/2017 00:14:06 WIB

̨؏ــﯧْــون‹ू🕊ू›فَارَسَـُہ‎
@C20ute
#NationalMargaritaDay US actress famous "Lindsay Lohan" was worst racists against Islam Just read Quran once she appeared today with hijab 🌹 pic.twitter.com/YrLzshni1J
22/02/2017 23:52:25 WIB
Expand pic
Expand pic
Lagi-lagi jadi sebuah tanda tanya apa ia telah memeluk agama Islam, adalah caption yang ia tulis di foto instagram terbarunya:
netijen bilang:
ichapearl Caption tidak sesuai banget sama fotonya
fearthehat You look better without the raghead gear. Keep that shit off of your head!! GEAUX Trump!!!
alaa_alshaal Wise brain mixed with innocent face ,,inshallah god bless you
r.eemaaaa @fearthehat excuse me but who are you to tell her what to wear? It's her body and she can do whatever she wants. what she does is between her and god. Your opinion isn't needed.
enni_sitti Alhamdulillah... you become mualaf....
jasminacurafina InshAllah what?@lindsaylohan
sulamanzafar My childhood celebrity crush embracing Islam? No way I'm dreaming lol @lindsaylohan
arij.k69 @lindsaylohan Why does she pretend being a muslim while she posts pics where we see a little of her boobs ? You don't act like a muslim..