Beredar di media sosial foto yang membandingkan antara jumlah massa yang hadir di pelantikan Barack Obama pada tahun 2009 dengan pelantikan Donald Trump yang baru saja berlangsung.
Tampak di foto-foto tersebut, jumlah massa pelantikan Obama jauh lebih besar dari saat Trump disumpah menjadi presiden Amerika Serikat.

detikcom
@detikcom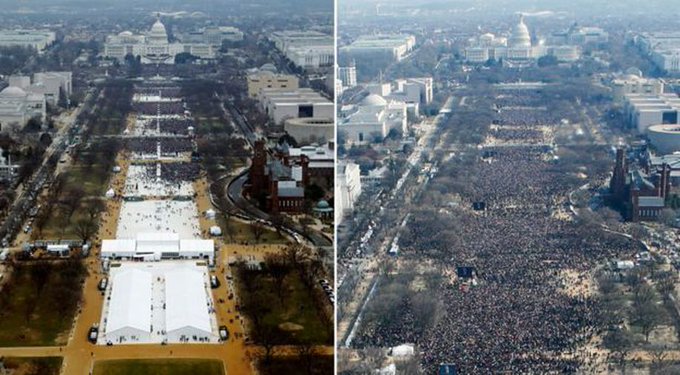 Expand pic


Vox
@voxdotcom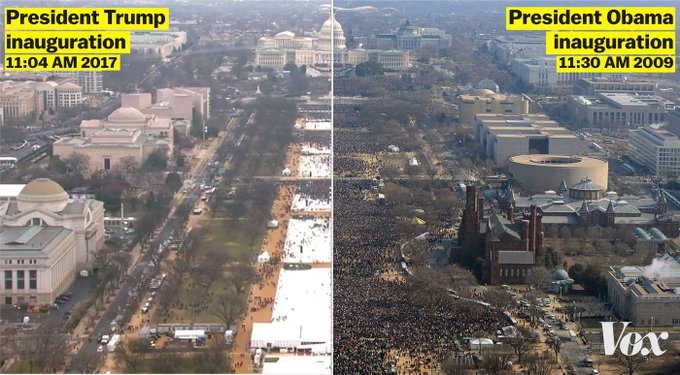 Expand pic

BrooklynDad_Defiant!
@mmpadellan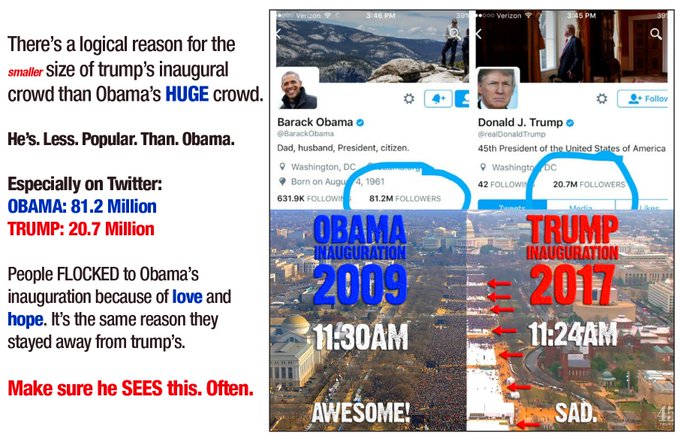 Expand pic

Mark Sundstrom
@106th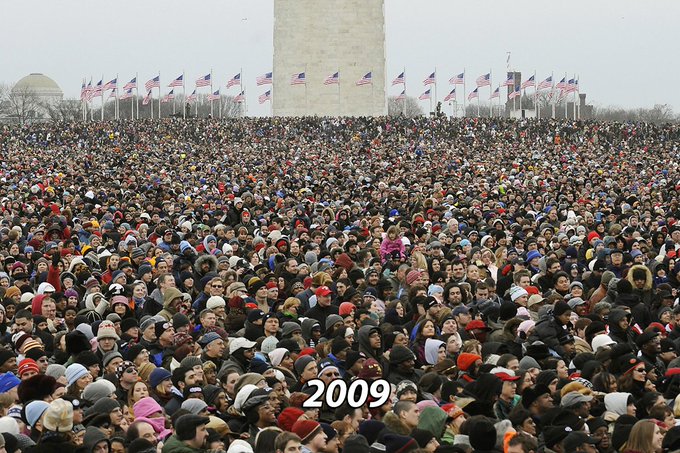 Expand pic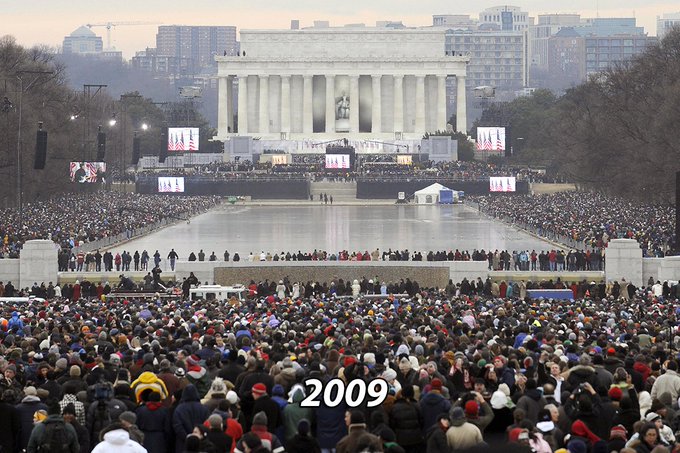 Expand pic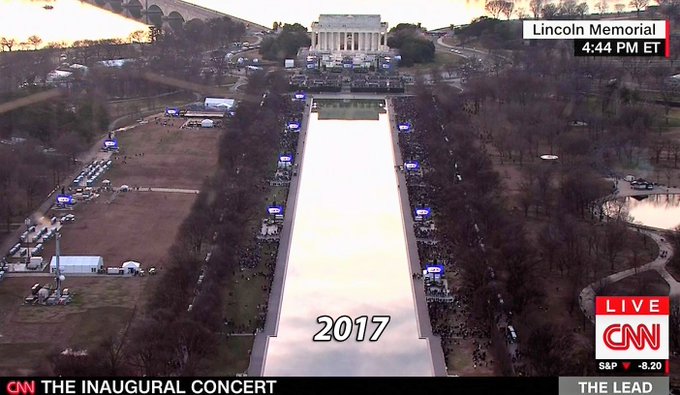 Expand pic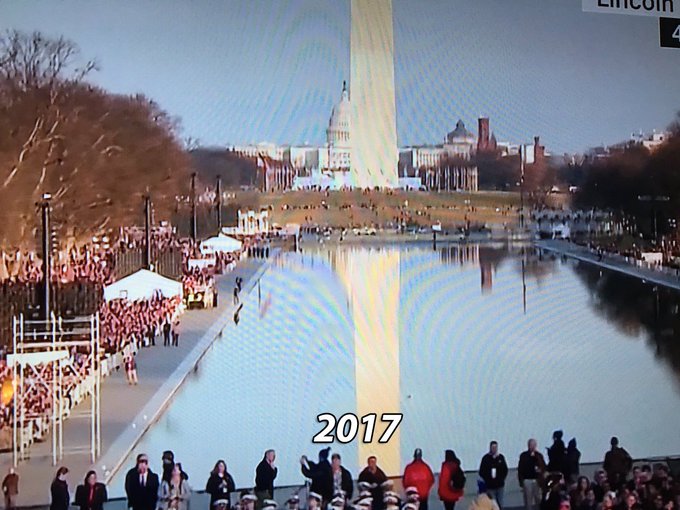 Expand pic

ABC News
@ABC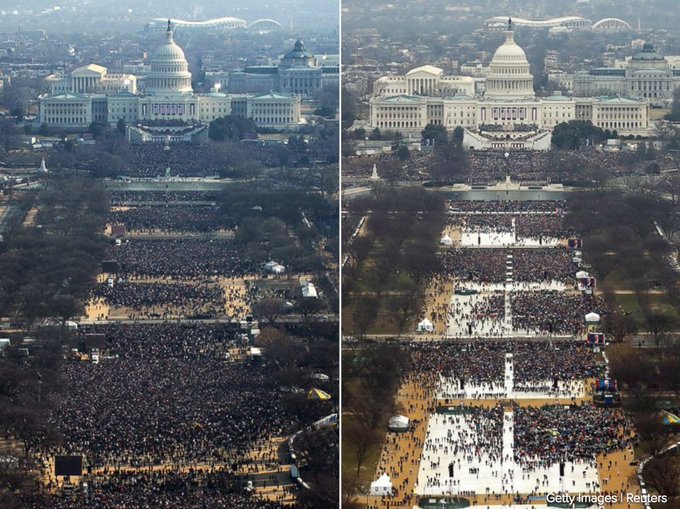 Expand pic

Best Vines
@TheFunnyVine

Rosa Hwang | 황지연 |
@journorosa
Expand pic

BuzzFeed
@BuzzFeed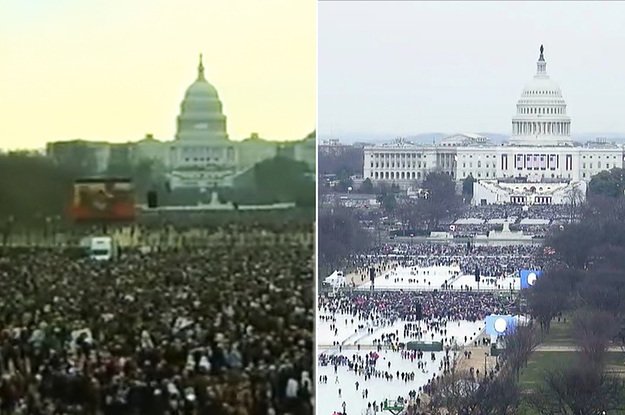 Expand pic

raw🦋
@raweeezy
"Trump supporters were at work & couldn't make the inauguration" But didn't Obama leave y'all jobless & Mexicans were taking all the jobs?

Ferdy
@FerdianDoank16
@detikcom
@detikinet
agak aneh si kok bisa sepi ya, sdangkan dia bisa menang krna bnyak yg pilih kmren😟