Duh, semoga cepat sampai tujuan ya, Mas.

Presiden Netizen
@umaleao
Expand pic

lantip
@lantip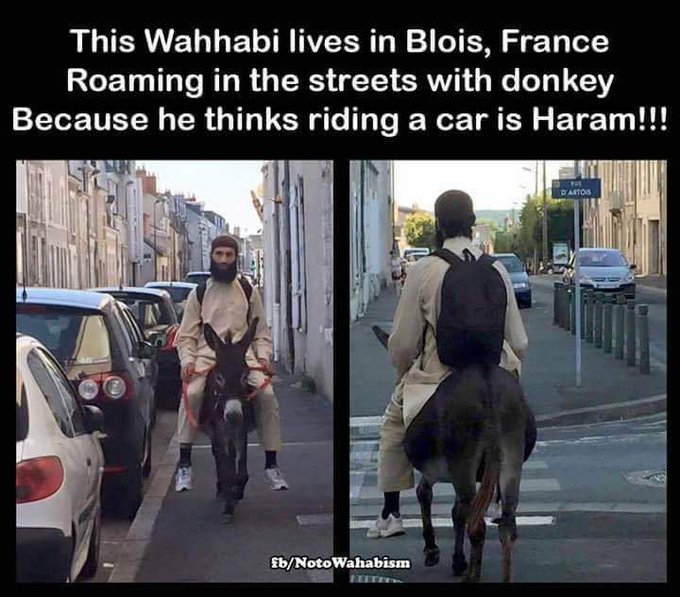 Expand pic

Rin
@reenn3

🅱🅾🅽
@Bijiganja

Musa Guntur Hutabalian
@GunturMusa

wahyu aji julianto
@si_wah
Andika Yudistira Islam just follow the Quran&hadist ,,don't call/claim your group or organization is Wahhabism,salafi,sunni,syiah,sufi bla bla bla,, be careful enemy of Muslim will make bring into conflict between with that

Benny PG
@bpriady
Awalnya diposting oleh akun facebook I'm Muslim, I'm against Wahhabism. Akun tersebut anti dengan Wahabi, sebuah kelompok ekstremis yang dicuci otaknya dari keyakinan mereka sehingga ide dan tindakannya menyinggung umat muslim. Foto tersebut bentuk penyindiran terhadap kelompok Wahabi.
Foto tersebut banyak mendapat kritikan...
Roy Wailons Rousli How do you know this guy are Wahhabis and really he can effort to buy a car?can you really tell just only on a pic?
Muhammad Aliyu Abdullah You that are comenting about wahhabiyya you did not even know how the name was found and about the person Muhammad bin Abdul wahab. Did you want to knw about it the wahhabiyya. The truth is everywhere.
Inam Rehman i think better we shud try to create unity by our acts and tongue rather to spread hatred amongtst us by highlighting any individual's act even its not sure whether the showed pic is true or not...All sunnies are not wrong, all shias are not wrong...so one person' s individual act should not be labeled on all....it doesnt define the belief of all...stop hatred...
Barcilon Ben Azulay You guys really are generalizing. For you, anyone who has a longer beard is some kind of Wahabo-Zionist or whatnot. This mentality has caused us to hate you, dear Shias. It is incomprehensible how hateful you can be and then again, tell us we hate you. Had you not split up in the first place, we wouldn't be like this.