Di lokasi pembangunan waduk di Belo Monte di Altamira, Brasil. ditemukan ular anaconda yang disebut-sebut sebagai yang terbesar yang pernah ditemukan. Ular itu dalam keadaan mati dipindahkan dengan alat berat karena ukurannya yang super besar (10m, 400kg). Orang-orang yang melihat videomya di Youtube sebagian berkomentar bahwa membunuh ular itu adalah tindakan kejam, tapi yang lain menyatakan, "Anakonda adalah hewan yang sangat agresif. Bahkan di penangkaran, mereka sangat sulit dijinakkan dan bisa menggigit setiap waktu. Jadi, saya tak akan main-main dengan anakonda liar."


New York Post
@nypost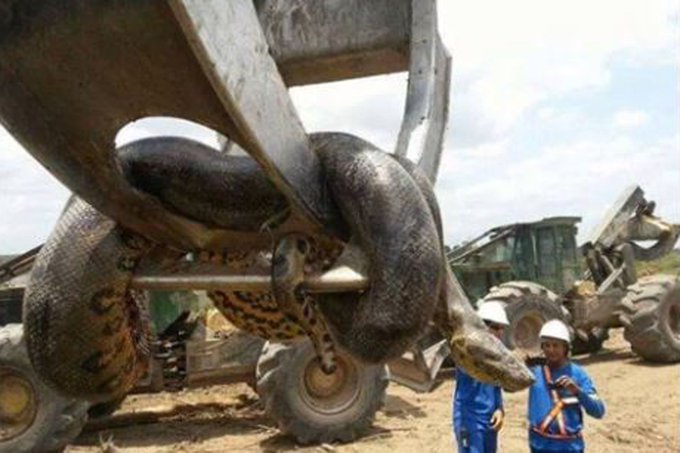 Expand pic

Azam Q ™
@feelgoodboy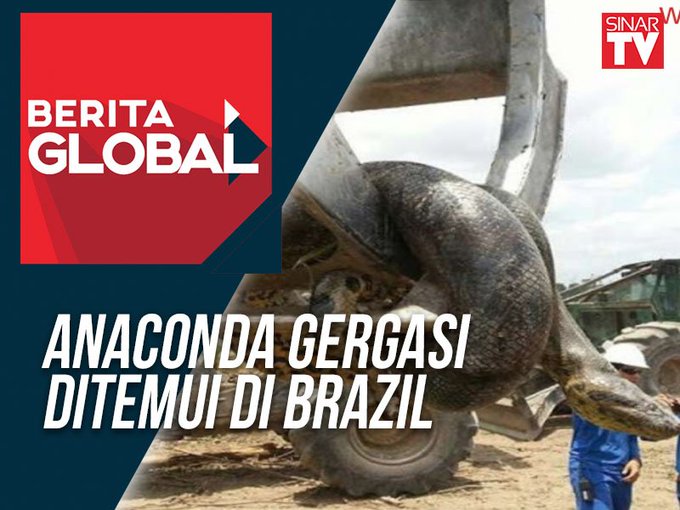 Expand pic


Rangifertarandus
@ran9ifer

Nick Cappella
@nick_cap01
Brazil found a 33 foot anaconda today...

....
@Ayee_TeeJay
Dawg! They really found a 33 ft anaconda in Brazil!!

Nicolette
@niccolettte
33 foot long anaconda found in brazil, yep im good here in america

The Today Show
@TheTodayShow
A GIGANTIC 10-metre-long Anaconda has been found by terrified builders on a construction site in Brazil!
#9Today
snpy.tv/2dbYV6K
anakonda ini disebut sebagai ular terpanjang di dunia yang ditemukan

🇮🇳♑✝️♈♏⭕⛎✝️🇮🇳
@Bete_N0ire
A giant anaconda measuring 33-feet has been found in northern Brazil. The enormous reptile weighing 400kg was found by construction workers!

Dave
@DDaveYx
Fun Fact: The record for 'Worlds largest snake' has been broken by an Anaconda in Brazil coming in at 33ft. Previous record was 26ft Python😮

Becrux Zero
@BecruxZero