Perayaan Idul Adha 12 September 2016 lalu jadi malapetaka buat warga Dhaka, Bangladesh karena berakibat jalanan 'banjir darah'

Mind Blowing
@TheMindBlowing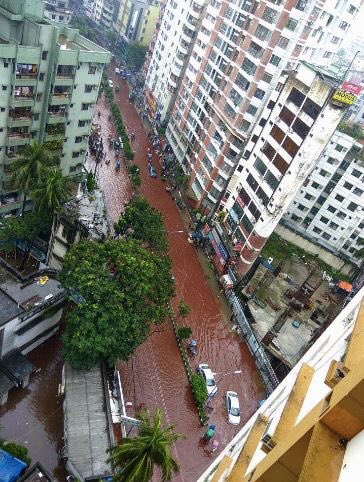 Expand pic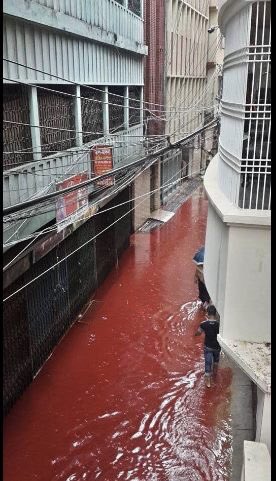 Expand pic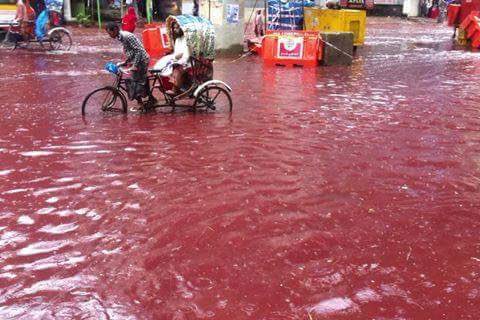 Expand pic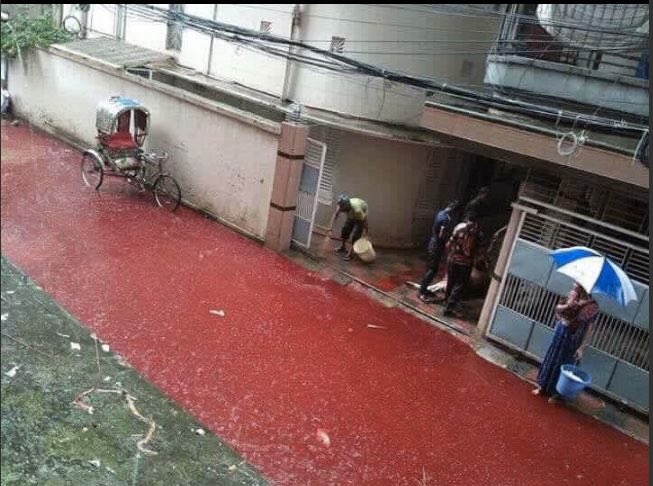 Expand pic

Gautam Trivedi
@KaptanHindustan
River of blood runs wild in Dhaka, Bangladesh after the celebratory sacrifice of animals this Eid meets some rain.
pic.twitter.com/2hklcJQisc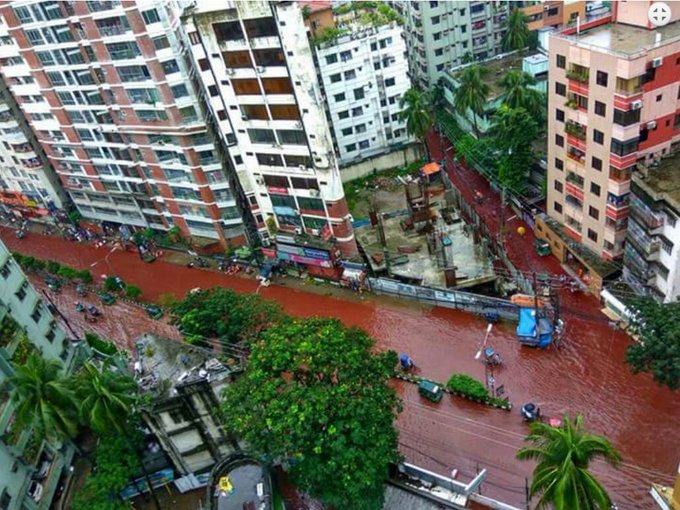 Expand pic

Ravi सिंह
@RaviSinghDB

Rahul Mahajan
@TheRahulMahajan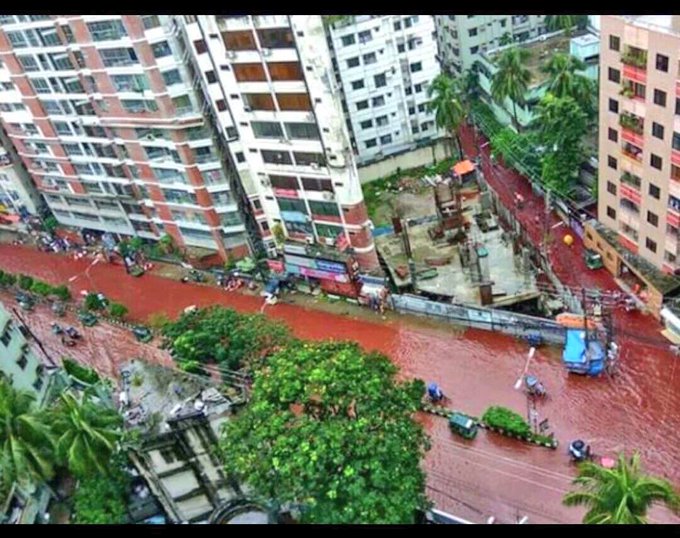 Expand pic
infia_fact Beginilah pemandangan jalanan kota di Dhaka, Bangladesh, ketika perayaan 'Idul Adha beberapa waktu yang lalu. Jalanan kota Dhaka berubah menjadi "sungai darah".
.
Ini disebabkan karena, kebanyakan warga menyembelih hewan kurban dipinggir jalan, dan tidak lama turun hujan lebat, tak pelak darah yang belum sempat dibersihkan bercampur dengan genangan air, yang diperparah oleh gagalnya sistem saluran air.

Habibies
@Habibies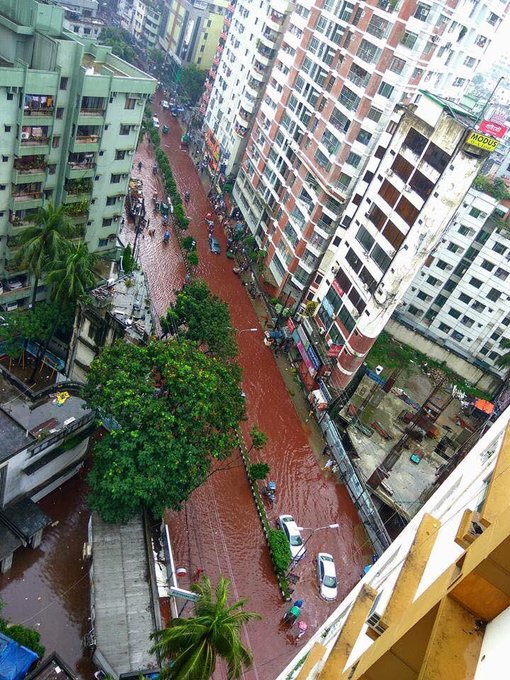 Expand pic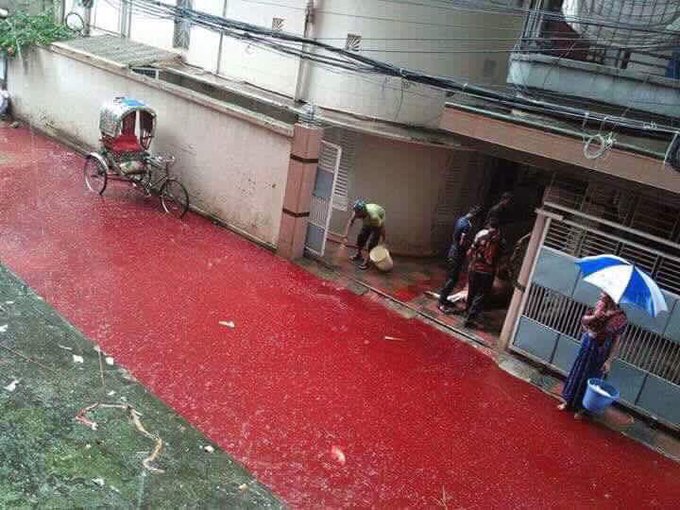 Expand pic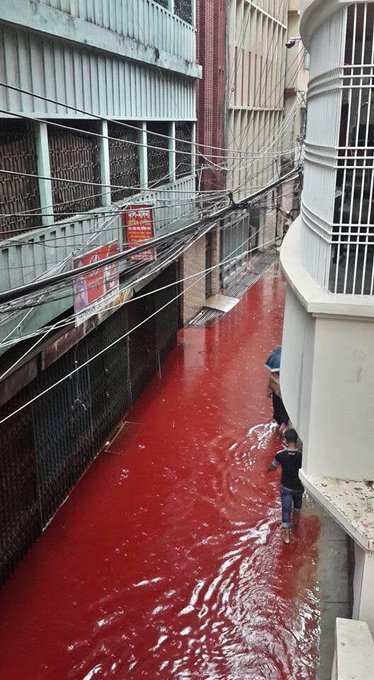 Expand pic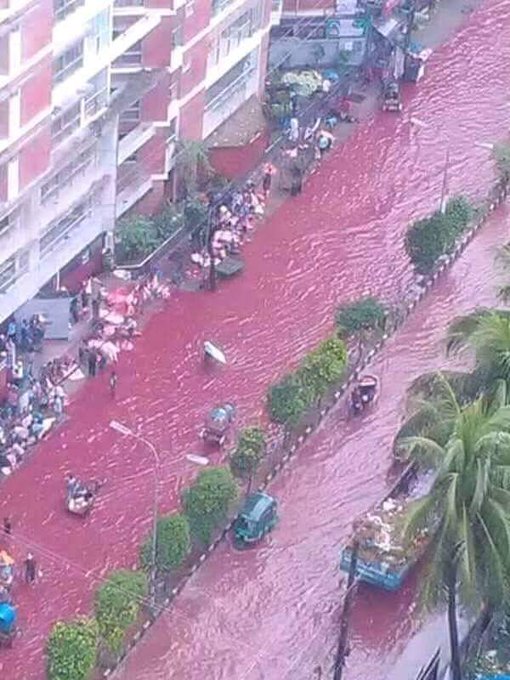 Expand pic

In the NOW
@IntheNow_tweet

Fox News
@FoxNews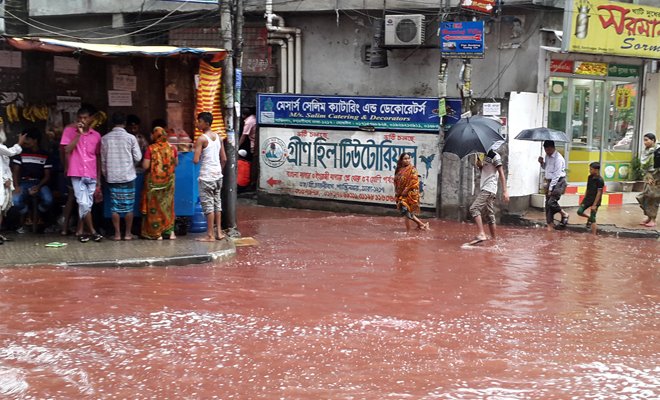 Expand pic

Christian Kurd
@JPY_Kurdish


The Telegraph
@Telegraph


Channel 4 News
@Channel4News

AmericasMostHaunted
@amhaunted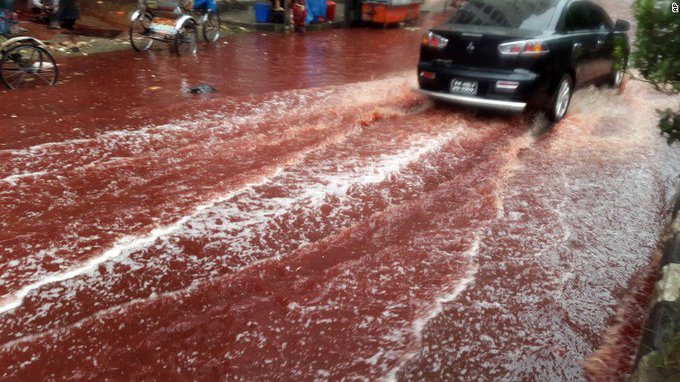 Expand pic