Cass
@thiscassgirl
@PollyMaeve
did you see the French walker who pooped while racing?
Dalam pertandingan race walking (jalan jarak jauh) sepanjang 50km atlet Perancis ini mengalami dehidrasi. Sebabnya adalah diare dan sepanjang jalan dia sempat berak di celana, kehabisan energi, hingga kolaps. Namun ia meneruskan pertandingan dan akhirnya bisa finish di urutan 8.

Xinhua Sports
@XHSports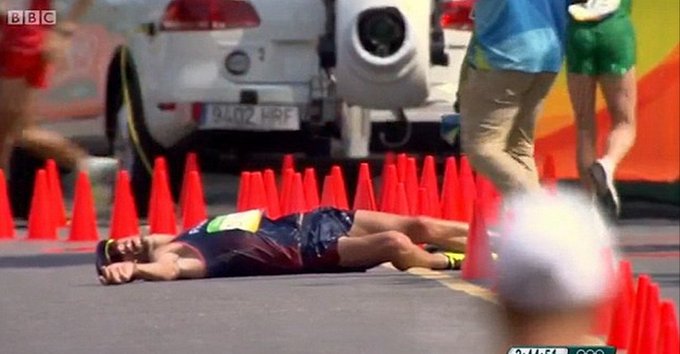 Expand pic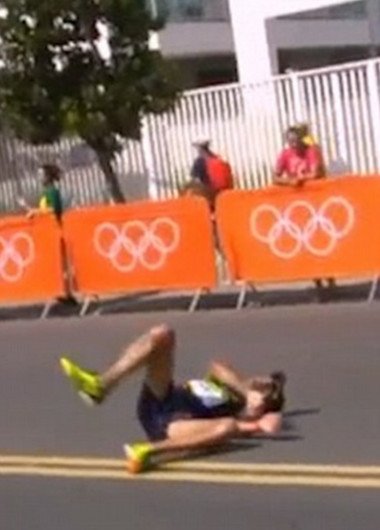 Expand pic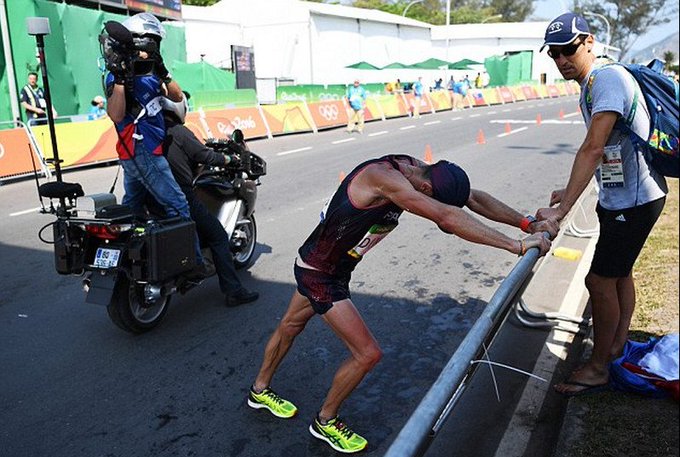 Expand pic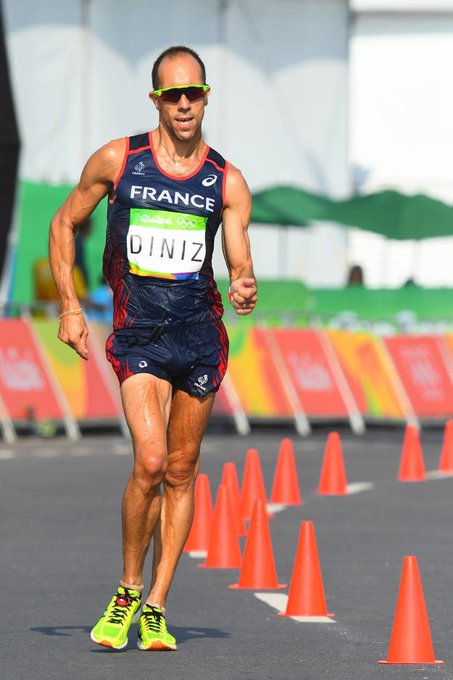 Expand pic

ᴊᴏᴇ ʟᴇᴇ 🇲🇾
@klubbkiddkl
Wow! French ran walker Johann Diniz in the 50km pooped his pants and passed out. But he got back up and finished. True Olympian!

Lauren O'Neil
@laurenonizzle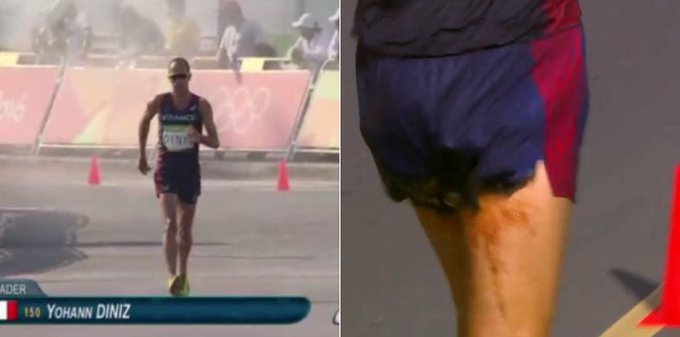 Expand pic

Isaac
@WorldofIsaac

Michael Cusden
@michaelcusden

Matthew Bedenikovic
@MrPTP21

Detroit Sparty in LA 🇺🇸
@LARedWing

Brian Foley
@BFoley82

Rook0914
@Rook_SpartyOn

Bryan
@bryan_cruciani
Expand pic