Chirpified


Maxibon
@thiscassgirl
@PollyMaeve did you see the French walker who pooped while racing?
20/08/2016 13:41:30 WIB
Dalam pertandingan race walking (jalan jarak jauh) sepanjang 50km atlet Perancis ini mengalami dehidrasi. Sebabnya adalah diare dan sepanjang jalan dia sempat berak di celana, kehabisan energi, hingga kolaps. Namun ia meneruskan pertandingan dan akhirnya bisa finish di urutan 8.

Xinhua Sports
@XHSports
#FRA race walker Diniz collapsed for exhaustion mid-walk on 50km for severe gastrointestinal issues, still ended 8th pic.twitter.com/Ozdu2sXetR
20/08/2016 10:24:51 WIB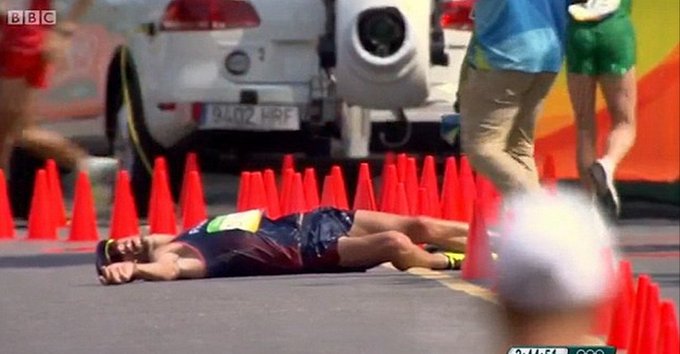 Expand pic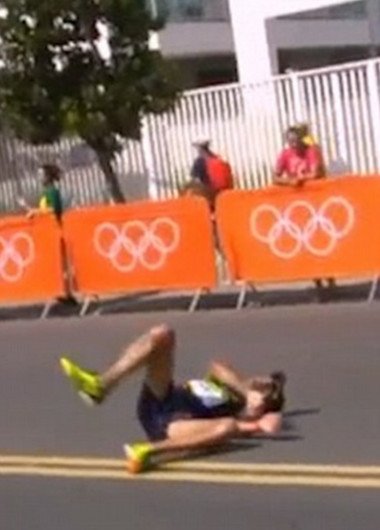 Expand pic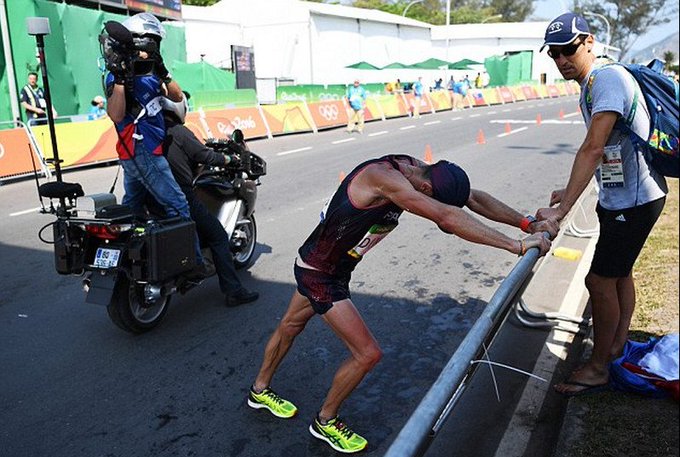 Expand pic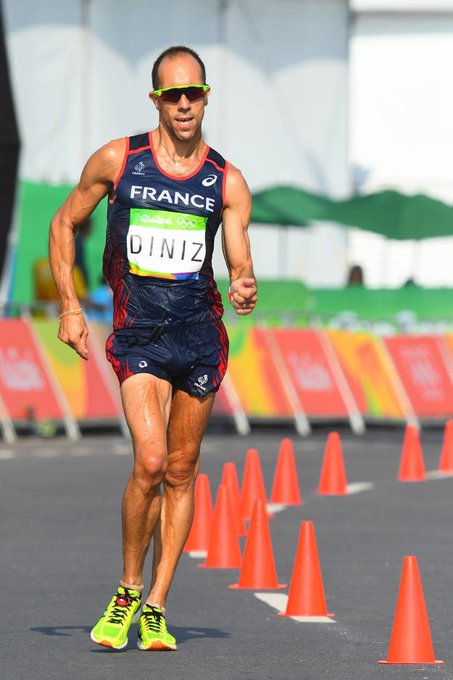 Expand pic

ᴊᴏᴇ ʟᴇᴇ 🇲🇾
@iamjoelee
Wow! French ran walker Johann Diniz in the 50km pooped his pants and passed out. But he got back up and finished. True Olympian!
20/08/2016 11:49:13 WIB

Lauren O'Neil
@laurenonizzle
A French race walker just pooped his pants during a 50k Olympic final. #Rio2016 is dope. sbnation.com/2016/8/19/1255… pic.twitter.com/xGlZZkS2jI
19/08/2016 22:01:13 WIB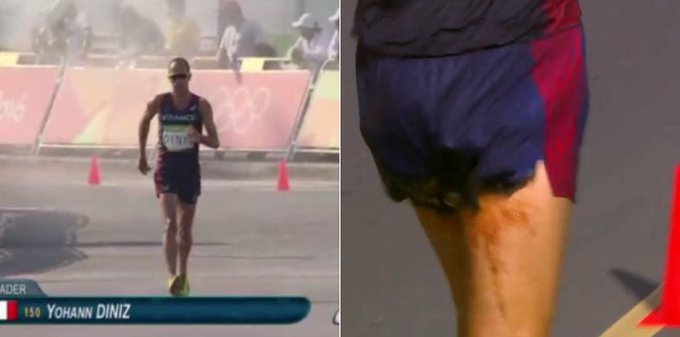 Expand pic

Isaac
@WorldofIsaac
this is why i dont run or go out in public uproxx.com/sports/olympic…
20/08/2016 00:52:01 WIB

Michael Cusden
@michaelcusden
@WorldofIsaac that's the reason eh?
20/08/2016 00:53:23 WIB

Matthew Bedenikovic
@MrPTP21
@WorldofIsaac @UPROXX @PolishedTweeter Well hopefully this doesn't happen to you 💩
20/08/2016 00:53:57 WIB

Detroit Sparty in LA 🇺🇸
@LARedWing
@WorldofIsaac @UPROXX Maybe he carbed up before the race like Michael Scott did. #TheOffice
20/08/2016 00:55:34 WIB

Brian Foley
@BFoley82
@WorldofIsaac Um, that dude is race WALKING...
20/08/2016 00:59:27 WIB

Rook0914
@Rook_SpartyOn
@WorldofIsaac @UPROXX as if shitty on a treadmill is any better....
20/08/2016 02:06:12 WIB

Bryan
@bryan_cruciani
youtu.be/HgJpT1Hyeuw my man pooped himself, collapsed mid race, and still managed to finish in 8th place. #GOAT
20/08/2016 04:09:01 WIB
Expand pic