He Zi dan Qin Xia sudah pacaran selama 6 tahun, hanya saja He Zi tak pernah menyangka dia akan dilamar dengan cara seperti ini.
He Zi, diver (atlet loncat indah) asal Cina memenangkan perak bersama teman setimnya di pertandingan 15 Agustus 2016 kemarin. Setelah pengalungan medali, pacarnya, Qin Xia, yang juga seorang diver dan memenangkan perunggu untuk nomor loncat sinkronisasi sebelumnya, melamarnya di depan jutaan pasang mata yang menonton baik langsung maupun via televisi. Diketahui mereka sudah pacaran selama 6 tahun tapi He Zi sendiri tak menyangka ia akan dilamar dengan cara begini. Dan jawabannya untuk lamaran tersebut adalah: YES.

-
@BeingLunatic__
Marriage proposal during Olympic Games. 😂😂😂 pic.twitter.com/stDtAo6IaL
15/08/2016 20:55:09 WIB
Expand pic
Expand pic
Expand pic
Expand pic

Paranoia Videos
@ParanoiaVideos
Olympic marriage proposal 😍 pic.twitter.com/1DyxxInVbe
16/08/2016 06:17:45 WIB

Rina Singkina
@rinsingkina
Olympic proposal 😘😘. Oh very sweet! Si lady baru menang silver,… instagram.com/p/BJH9s1wjP9Es…
15/08/2016 16:32:38 WIB
Expand pic

Sport Vines
@SportVlnes
Olympic Silver medal and marriage proposal.. pic.twitter.com/sEZRwHvqv0
15/08/2016 08:16:33 WIB

RTÉ Sport
@RTEsport
What a day for Chinese diver He Zi. A silver medal in the Women's 3m springboard followed by a marriage proposal! snpy.tv/2bsDuhD
15/08/2016 04:54:49 WIB

Jphill
@baller69JP
@Proposal_Goals who's gonna say no in front of millions of people watching?
16/08/2016 06:30:23 WIB

URL
KOMPAS.com
Atlet Putri Ini Dilamar di Muka Umum Usai Pengalungan Medali Olimpiade - Kompas.com
Qin Xai, di hadapan pemirsa televisi sedunia, berlutut dan mengucapkan lamarannya.
Tapi sebetulnya itu bukan lamaran pertama yang terjadi di Rio 2016 lho. Tanggal 10 Agustus lalu pasangan lesbian dari Brasil juga melakukan lamaran. Seorang Competition Service Manajer dari salah satu stadium yang dipakai untuk Olimpiade Rio 2016 melamar pacarnya yang seorang atlet rugby wanita Brasil. Dan lamaran itu juga berakhir positif, jawaban YES meluncur dari yang dilamar.

𝖂𝖎𝖑𝖑𝖎𝖆𝖒
@faguettte
The first Olympic marriage proposal was between a rugby player and her girlfriend how beautiful #LoveWins pic.twitter.com/ihCheIVpr4
11/08/2016 04:38:50 WIB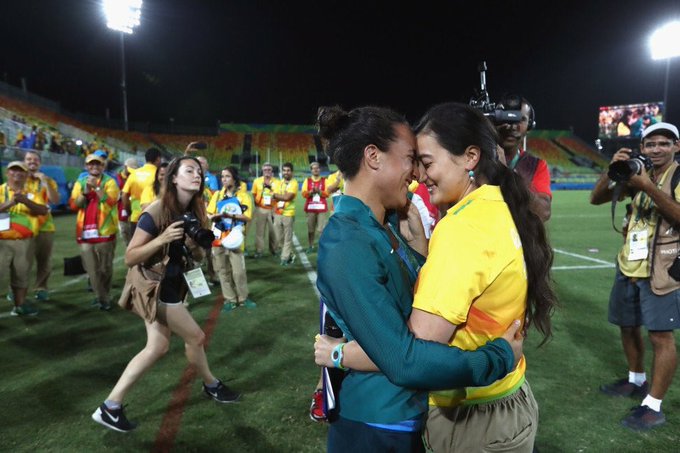 Expand pic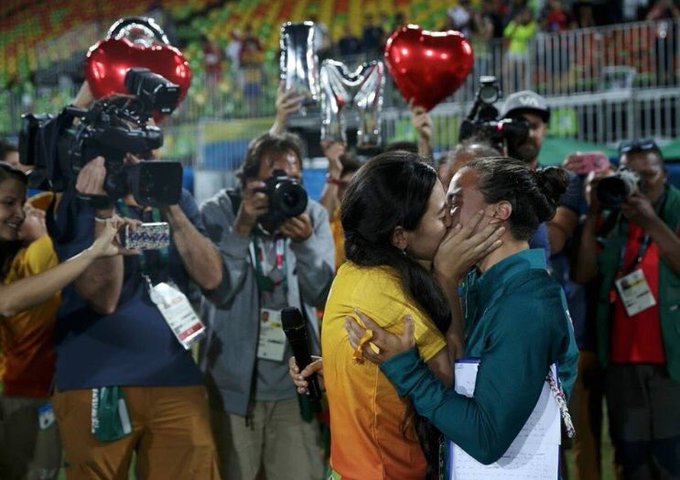 Expand pic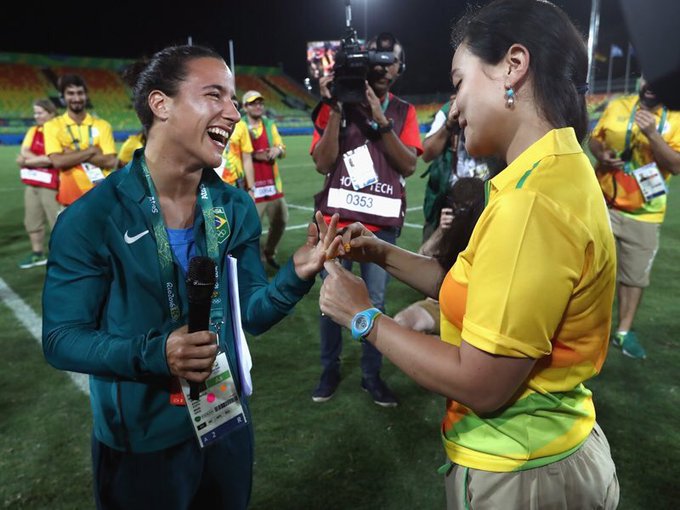 Expand pic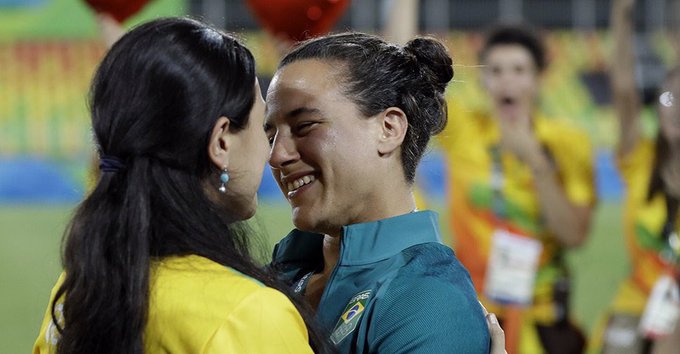 Expand pic

BBC World Service
@bbcworldservice
The happy couple at the heart of the Olympic proposal: bbc.in/2baSwcd pic.twitter.com/BOsaNGkzOQ
12/08/2016 15:08:47 WIB

CNN International
@cnni
Rugby player accepts on-field Olympic marriage proposal cnn.it/2aQLTtO #Rio2016 #CNNRio pic.twitter.com/oqrUXj9L8v
10/08/2016 10:18:28 WIB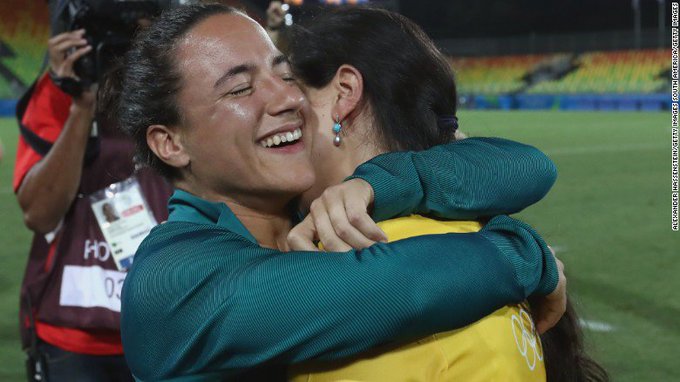 Expand pic