Chirpified
Penjara Quezon City yang berlokasi di Manila boleh dikata jauh dari kata manusiawi. Dikutip dari AFP, Minggu (31/7/2016) penjara tersebut menjadi rumah dari 3.800 tahanan. Lebih banyak 5 kali lipat dari jumlah ideal yang dapat ditampung. Selain jumlah tahanan yang melebihi kapasitas, kondisi di dalam penjara juga jauh dari kata bersih. Satu toilet dapat dipakai hingga 130 orang.

URL
Mail Online
The Philippine prison built for 600 inmates where 3,600 men live
Eye-opening images reveal the daily life inside Quezon City jail in Manila, the capital of the Philippines; where 3,800 inmates serve time behind the walls of a prison built for just 800.

Professional Heckler
@HecklerForever
@AFP: There are now 3,800 inmates at Quezon City Jail built six decades ago to house only 800. pic.twitter.com/YUfBZZZxQq
31/07/2016 11:59:55 WIB
Expand pic
Expand pic

SundayTimesPictures
@STPictures
Astonishing images inside Manila's overcrowded Quezon City jail. Built for 800 housing 3,800 📷 @herime23 @AFPphoto pic.twitter.com/HLki2a542m
30/07/2016 21:49:14 WIB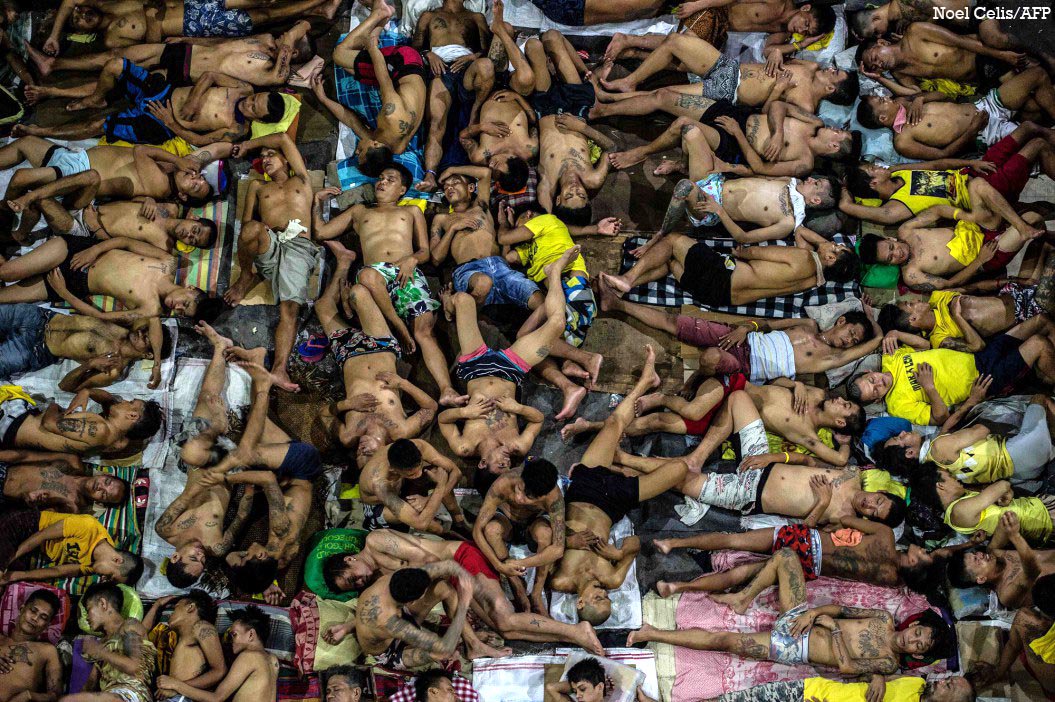 Expand pic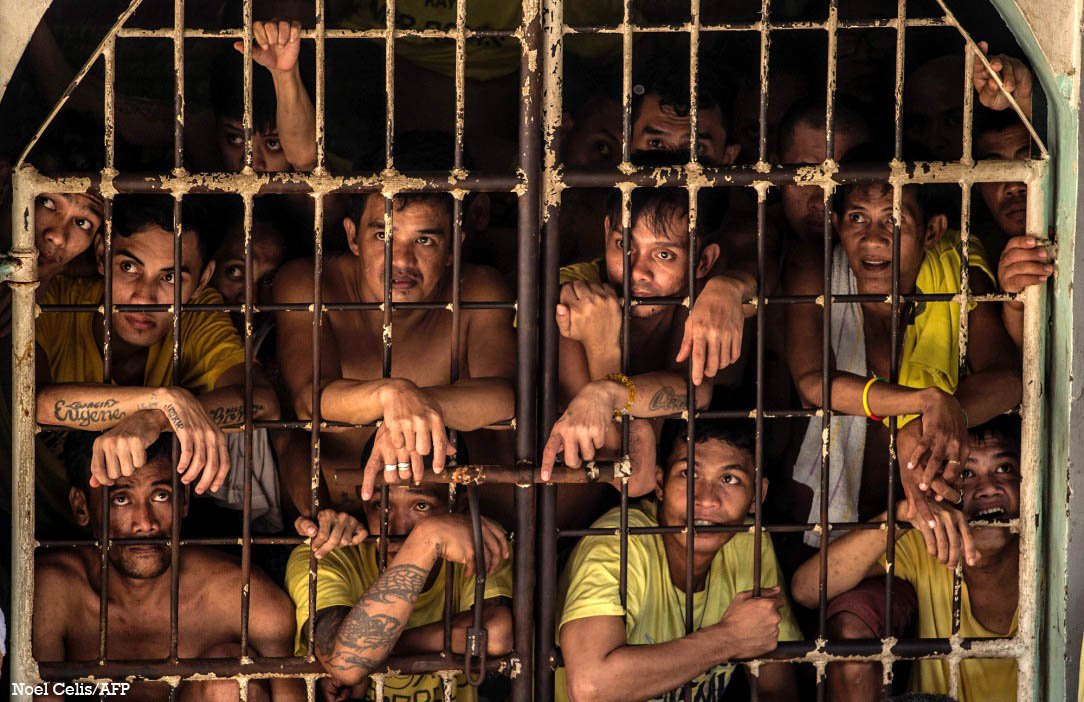 Expand pic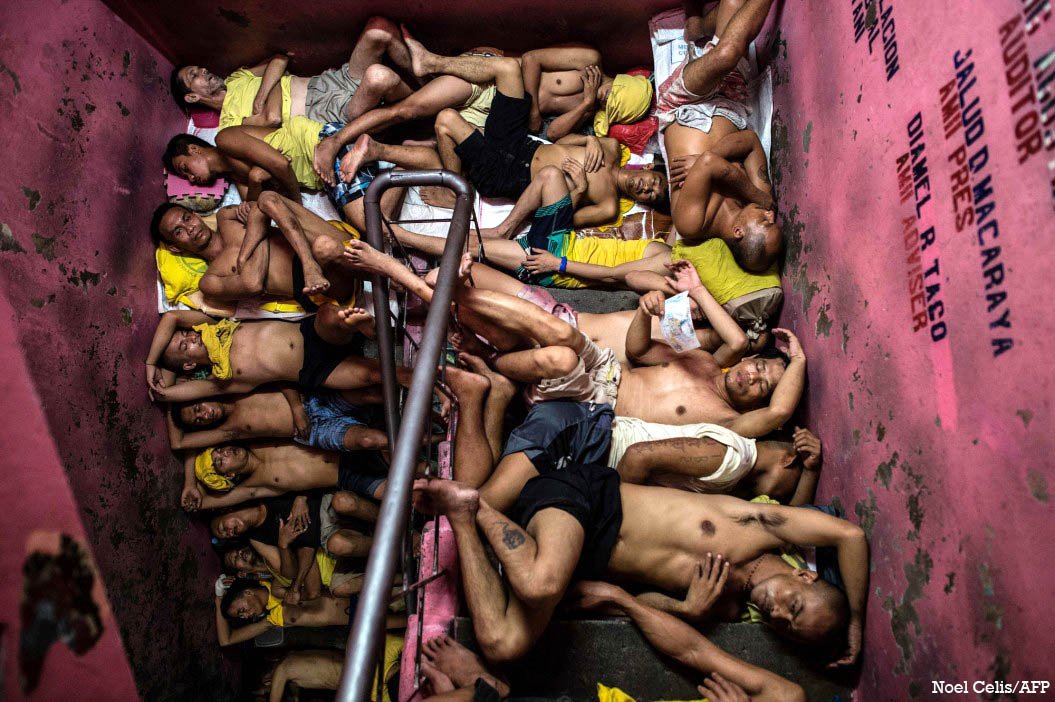 Expand pic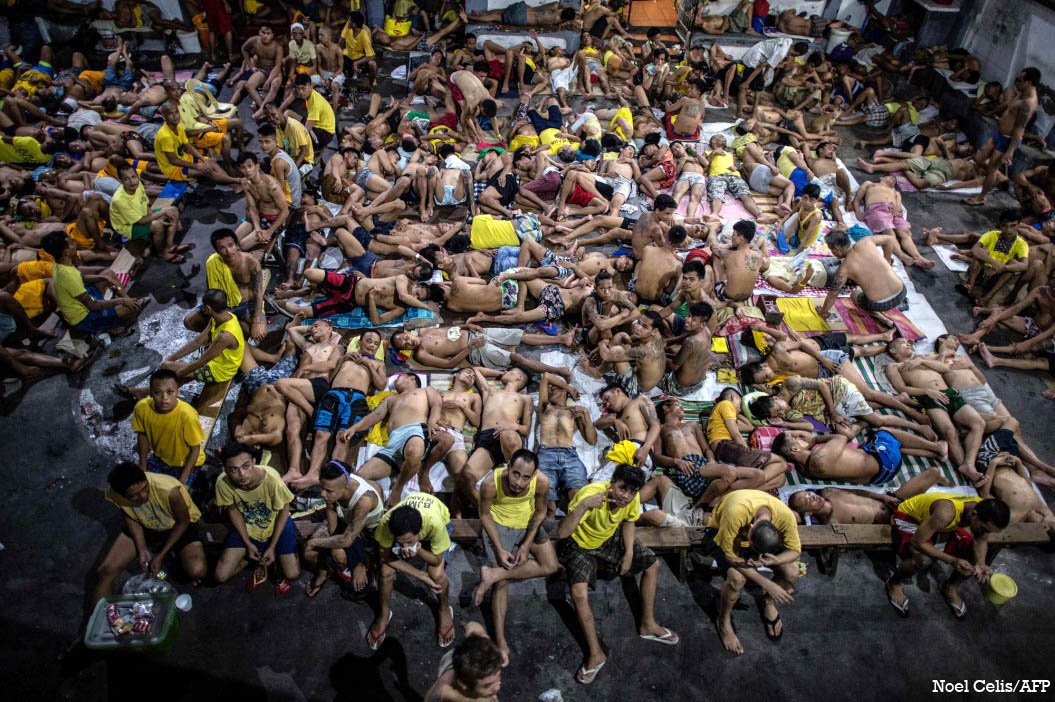 Expand pic

AFP Photo
@AFPphoto
#Philippines 3/3 - The Quezon City jail in Manila #AFP Photo by @herime23 pic.twitter.com/L0aiknqzJG
30/07/2016 17:36:51 WIB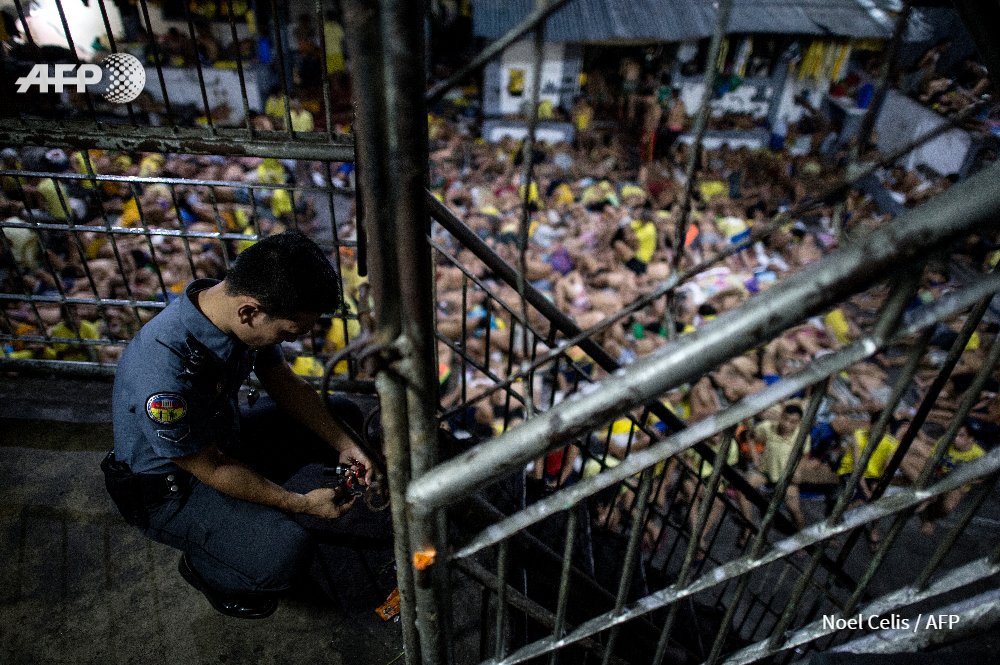 Expand pic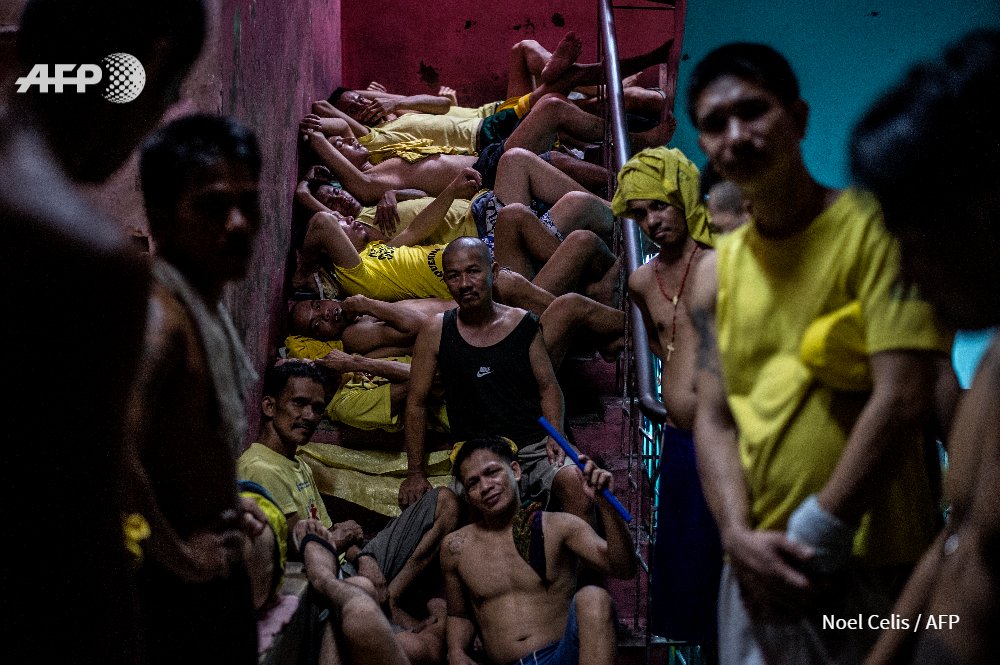 Expand pic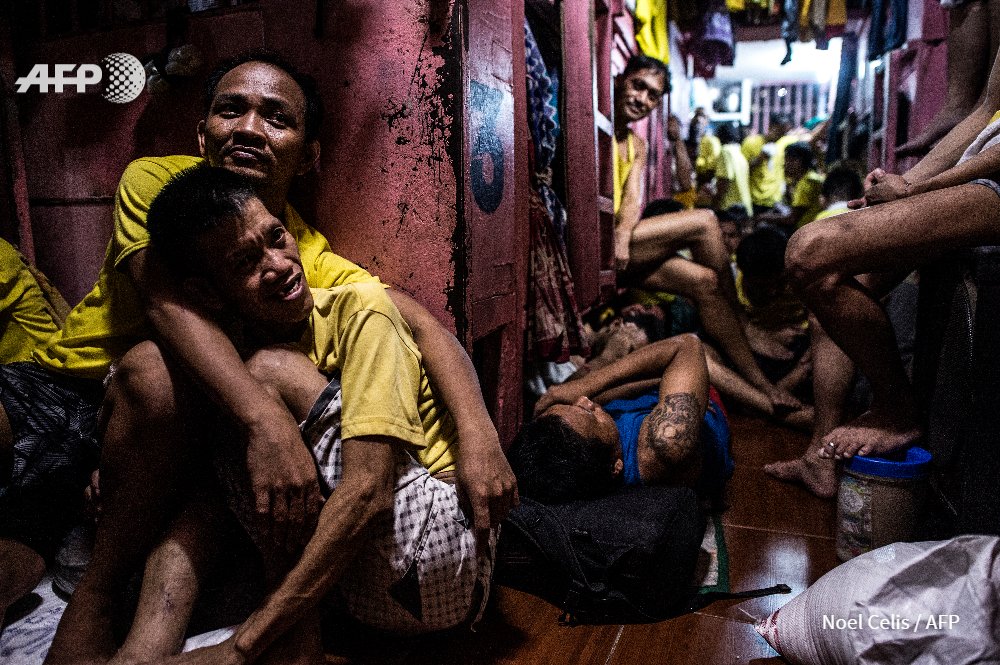 Expand pic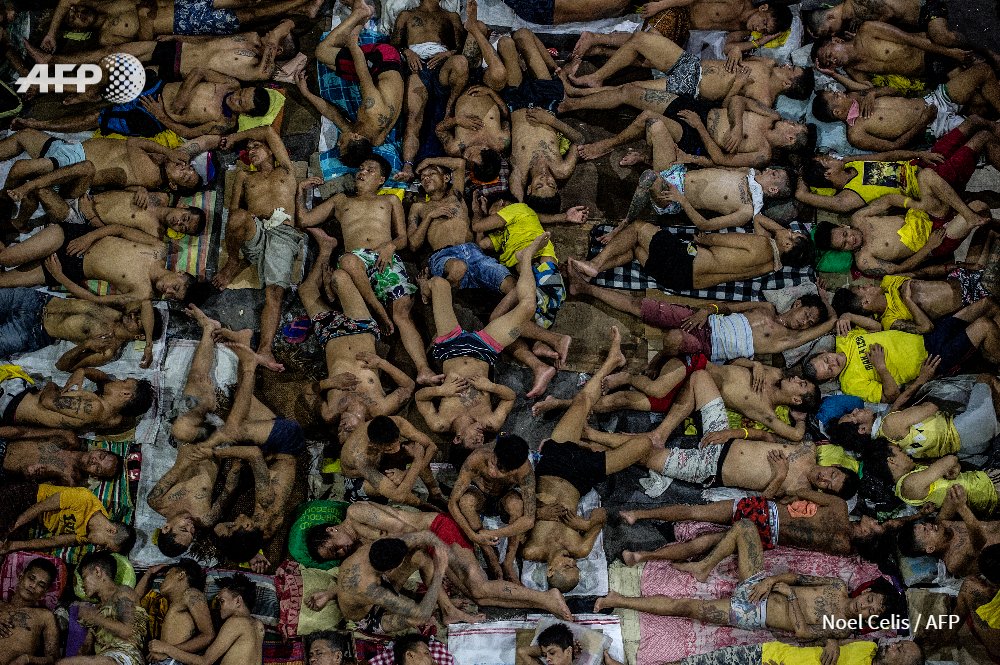 Expand pic