alans
@alnsp_
Boro-boro mau cari pokemon, cari pacar saja susahnya minta ampun
19/07/2016 07:22:48 WIB
PokeMatch, tindernya pokemon go! :))

Pim de Witte
@PimDeWitte
This is getting out of hand! We've made 5k matches and thousands of people using the app. #Pokematch #Pokedating pic.twitter.com/Be3rCoNuJk
22/07/2016 22:40:15 WIB
Expand pic

ᴛᴜʙᴀɢᴜsᴛᴜʙɪᴛʀᴜ
@tbputera
Pokemon mblo pic.twitter.com/pAff3qPdKb
27/07/2016 22:41:20 WIB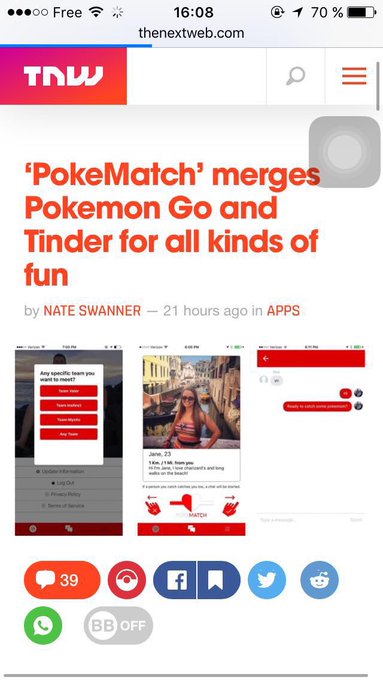 Expand pic

Pim de Witte
@PimDeWitte
Just launched team support for @PokeMatchApp #PokeMatch poke-match.com pic.twitter.com/cv3YycUKrz
21/07/2016 00:30:57 WIB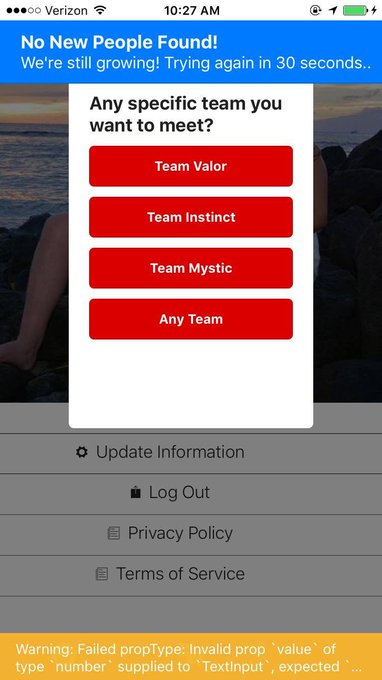 Expand pic

Android Authority
@AndroidAuth
PokeMatch is the ungodly offspring of #tinder and Pokemon Go goo.gl/lO9OSg pic.twitter.com/1IYEgA4Tey
26/07/2016 03:52:59 WIB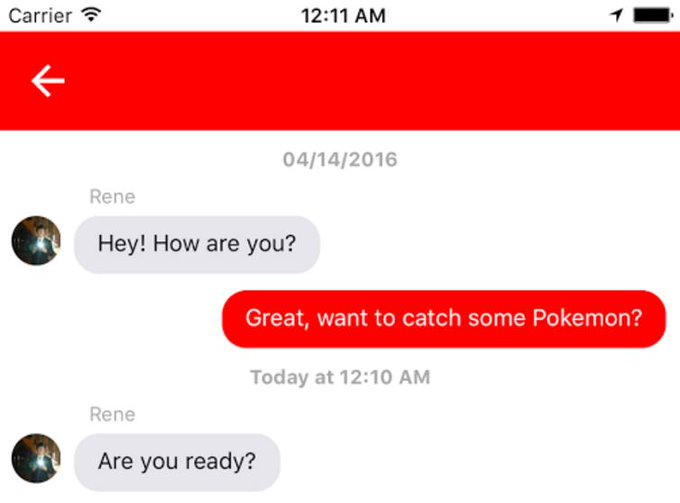 Expand pic

Terry Horstman
@terryhorstman
I choose you, Pikachu! #PokeMatch #TinderMon #GottaMatchEmAll pic.twitter.com/RV1WtAyX9U
27/01/2016 23:28:07 WIB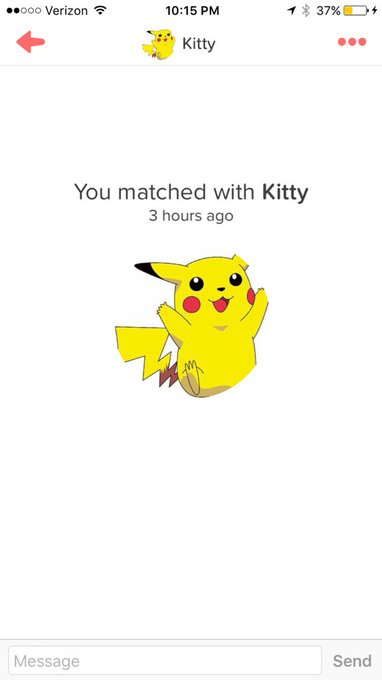 Expand pic

Jen Epstein
@jenepsteinfox13
The new dating site Pokematch hooks up singles who have a mutual obsession for playing Pokemon Go.
21/07/2016 18:50:29 WIB

Kris Baker
@SabresProspects
"How did you two meet?" "Pokematch!" *head explodes* twitter.com/engadget/statu…
26/07/2016 01:53:49 WIB

bae
@lanabaeaf
me n Oscar keep walking around telling people we met on pokematch 😂😂😂
26/07/2016 07:00:52 WIB
PokeDates! Dating sambil main pokemon!

FN-2187 🇮🇳
@CigLox
Pokédates are a real thing, guys!
17/07/2016 13:08:02 WIB

Gamer Magazine
@GamerMag_
There is officially a dating app for #PokemonGO players! #Pokedates #GottaCatchEmAll pic.twitter.com/dvo8NtK3Qz
21/07/2016 21:53:35 WIB
Expand pic

Jan
@JANPlRE
Just signed up for pokedates 😋😋😋 pic.twitter.com/XGnqyys5kU
21/07/2016 08:33:51 WIB
Expand pic

DEADMAN 🌐
@DeadmanJay_
THEYRE ADDING "POKEDATES" TO START RELATIONSHIPS FOR POKEMEN GO PLAYERS HAHAHAHAHAAHAHAHAHA
24/07/2016 05:25:10 WIB

Paul Sonnier
@Paul_Sonnier
.@pokedates is world's first #PokemonGO dating service stfi.re/kjvpell #DigitalHealth pic.twitter.com/OOje8RVCMa
21/07/2016 12:06:10 WIB
Expand pic
Expand pic
Expand pic

JP Fugler
@jpfugler
Rory: "There's a dating website called PokeDates now." Me: "You might need it if Kari divorces you over the Pokemon app."
21/07/2016 07:01:20 WIB