BuzzFeed News
@BuzzFeedNews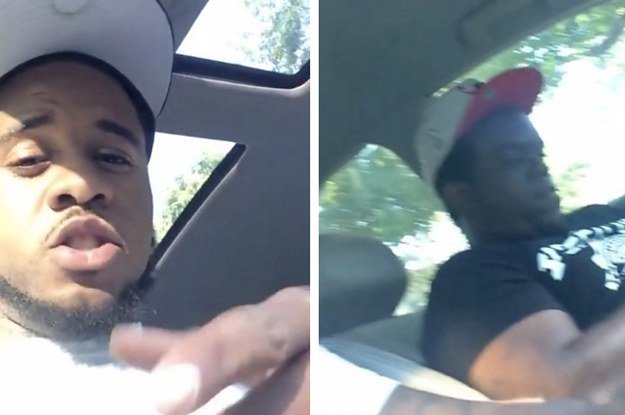 Expand pic


Jim Dalrymple II
@Dalrymple
Sebuah video live streaming di Facebook jadi viral. Pasalnya di dalam video tsb, ada 3 orang anak muda di Norfolk, Virginia, sedang merokok marijuana di dalam mobil lalu beberapa menit kemudian mereka ditembak oleh seseorang tak dikenal.
Polisi mengatakan, mereka yang berumur 27 dan 29 tahun dibawa ke rumah sakit karena berada dalam kondisi yang sangat parah.
Belakangan diketahui bahwa salah satu anak muda tersebut bernama T.J Williams. Mobil yg dikendarainya dihantam oleh 30 peluru.

Norfolk Police Dept
@NorfolkPD
Update to shooting on BAINBRIDGE BLVD. 3 men taken to SNGH for treatment. 2 w/ life threatening injuries, 1 w/ non life threatening injuries

Don
@bigdinca
@BuzzFeedNews
guess they should of went to work instead of getting high

Nick Walker
@nw3

lowellfield
@lowellfield

Camie
@CamieThisis
@BuzzFeedNews
this is scary. I don't understand what is wrong with people thinking this is ok. They were just minding their own business.

Sith-3PO
@JoeBroKo

B-DiLL
@bdill22
Begini detik2 penembakan ketiga orang tersebut saat merekam video live di Facebook