Siapa bilang melukis di dalam air itu mustahil dilakukan? Buktinya seniman asal Turki ini bisa melakukannya.

Stefanos Livos
@stefivos
Expand pic
Teknik melukis di dalam air ini disebut "Ebru"

SANATATAK
@sanatatak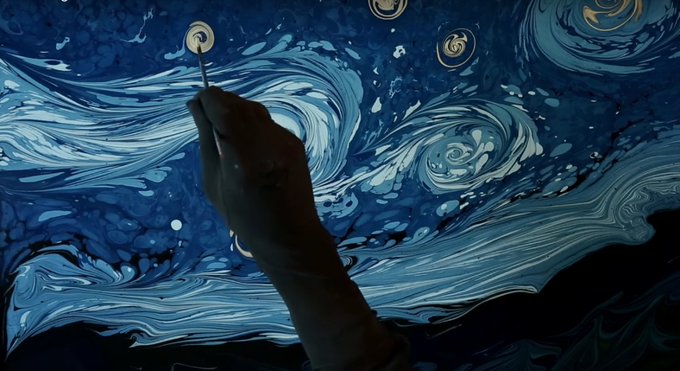 Expand pic
Expand pic
Teknik ini dulu pernah dibuat oleh pelukis asal Turki, Van Gogh.

KRT TV
@krtkulturtv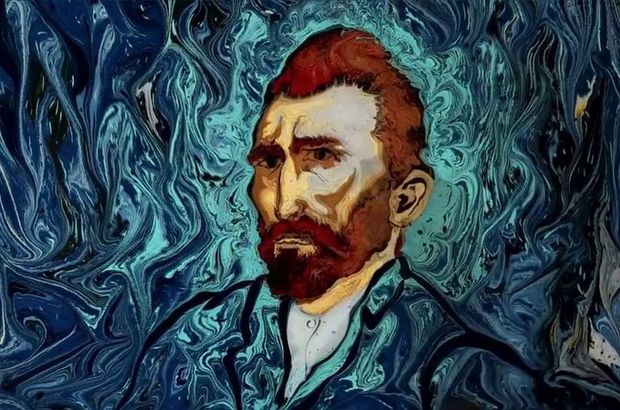 Expand pic
Kali ini seorang seniman berbakat bernama Garip Ay membuat replikasi lukisan Van Gogh.

Öğrenci Kariyeri
@ogrencikariyeri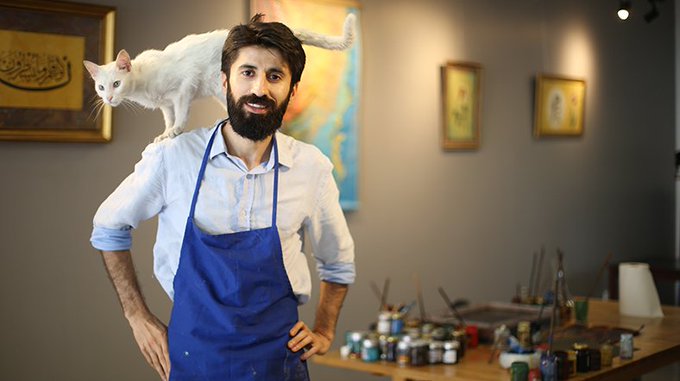 Expand pic

Ahmet İlyas 🇹🇷
@chollu
Garip Ay, a Turkish Ebru(marbling) artist, was available on the last day. Studied at Barutcugil and Mimarsinan graduate
pic.twitter.com/4dIGwQ6X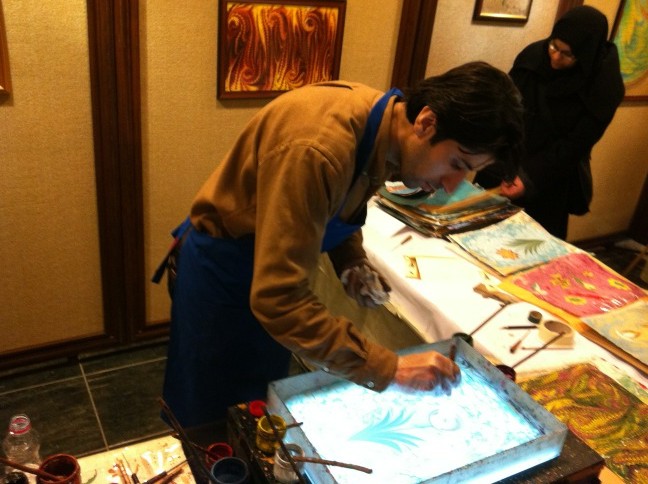 Expand pic
Pada lukisan pertama, ia membuat replikasi lukisan Van Gogh yang berjudul "The Starry Night"
Pada lukisan ke dua, ia membuat potret dari wajah Van Gogh itu sendiri.

📡aanebu.com
@aanebu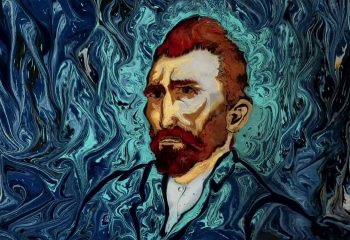 Expand pic
Selain replika dari "Van Gogh", Garip juga membuat lukisan lainnya