Ternyata kemarahan sang kapten terkait dengan kejadian di masa lalu
Cristiano Ronaldo kesal dan buang microphone reporter ke danau, ada apa?
Jelang laga penentu di grup F yang mempertemukan Portugal dan Hungaria, kapten Timnas Portugal Cristiano Ronaldo didatangi seorang reporter saat sedang berjalan di tepian danau. Baru melontarkan pertanyaan, microphone reporter ternyata langsung direbut oleh Ronaldo dan dilemparkannya ke danau yang berada tepat di sebelahnya.
Beberapa media menyebut bahwa Ronaldo hanya frustasi karena puasa gol dan performa buruknya di beberapa laga terakhir. Sebagian lain menduga pertanyaan yang dilontarkan reporter tersebut adalah seputar saingan Ronaldo, Lionel Messi.
Namun benarkah demikian?


ESPN FC
@ESPNFC
Portugal's Cristiano Ronaldo throws a TV interviewer's microphone into a lake. WATCH: es.pn/28Ps7hp #POR pic.twitter.com/BAUIqqSO7o
22/06/2016 20:15:04 WIB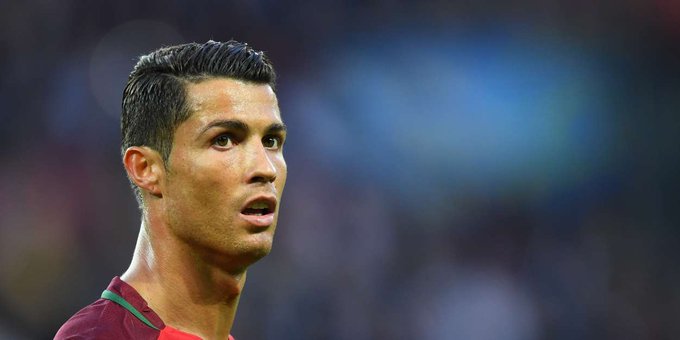 Expand pic

URL
ESPNFC.com
Portugal's Cristiano Ronaldo throws TV interviewer's microphone into lake
Cristiano Ronaldo appeared to cut an irritated figure while the Portugal players were out walking near their team hotel in Lyon.

Troll Football Media
@Troll__Footbal
Reporter: "Cristiano, did you manage to see Messi's incredible free kick yesterday?" pic.twitter.com/nJYpGtpItM
22/06/2016 19:09:47 WIB
Ternyata ini penjelasan yang sebenarnya
Klarifikasi langsung oleh akun @RMadridInfo
Mic reporter yang dibuang ke danau adalah dari tabloid yang pernah dituntut Ronaldo ke meja hijau atas pelanggaran hak privasi ibu dari anaknya. Rumor beredar bahwa Ronaldo marah karena ditanya tentang Lionel Messi, tetapi itu tidak benar. Pertanyaan yang disampaikan reporter hanyalah apakah dia siap untuk bertanding, tetapi karena sejarah hubungan yang buruk, Ronaldo terbangkit emosinya.

Real Madrid Info ³⁴
@RMadridInfo
CR7 throws CMTV reporter's mic to the lake. The channel he's sued in the past for false news about him & his family. pic.twitter.com/y3gwGO7DcU
22/06/2016 17:56:20 WIB

Real Madrid Info ³⁴
@RMadridInfo
Cristiano didn't throw the mic after being asked about Messi as some accounts are falsely reporting. He was asked if he's ready for the game
22/06/2016 18:09:24 WIB

Real Madrid Info ³⁴
@RMadridInfo
Ronaldo sued & defeated Correio da Manhã (the tabloid in question)for exposing private details regarding the mother of his son[@alexqueiros]
22/06/2016 18:11:51 WIB

Real Madrid Info ³⁴
@RMadridInfo
Video: Cristiano in 2014: "CMTV? What is this? Forget it, I will not answer" youtube.com/watch?v=tG8rn9… [via @PortuBall]
22/06/2016 20:59:28 WIB
Expand pic

SAD
@Austin_K_7
@RMadridInfo Cris has gone savage mode and I respect him even more for this. The press portray him in a negative light all the time anyways
22/06/2016 18:17:18 WIB

Sara #19 #12
@gimmeHutchence
@RMadridInfo @pooo_9248 the people of Portugal couldn't be more proud!
22/06/2016 18:41:04 WIB

ぷー@Vamos Rafa
@pooo_9248
@gimmeHutchence @RMadridInfo I hope he will play well and #POR will win today 😃
22/06/2016 18:55:42 WIB

Ashmínα
@AshRealMadrid
@RMadridInfo What the fuck is wrong with people? It's his personal life. They have no right to interfere especially spreading false rumours
22/06/2016 21:15:56 WIB

Ashmínα
@AshRealMadrid
@RMadridInfo They seriously need to stop
22/06/2016 21:17:06 WIB