Udah nggak ngerti lagi, di Jepang ada ultraman yang dengan santainya nampak di stasiun kereta layaknya pegawai kantoran

URL
RocketNews24
Japanese superhero Ultraman spotted going to work on the Yamanote train line in Tokyo
Will station staff let him give up his kaiju monster-fighting days and allow him to commute like an ordinary Japanese salaryman?

URL
Japanese Station
Wow! Ternyata di Jepang Ada Ultraman Pegawai Kantoran! | Japanese Station
Ultraman - Siapa yang tidak kenal dengan Ultraman? Film dan seri superhero Jepang yang pernah tayang di Indonesia dan memiliki cukup banyak penggemar. Tak sedikit dar
Sosok lelaki berpakaian ultraman jack ini menjadi topik yang lumayan heboh di Jepang

wayang golek
@tumbenlucu
Di Jepang ada ultraman santai berangkat kerja naik commuter line.. pic.twitter.com/QSQgsbNhbb
22/06/2016 05:11:40 WIB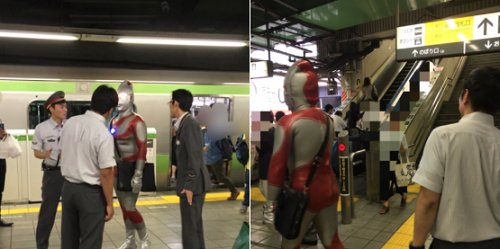 Expand pic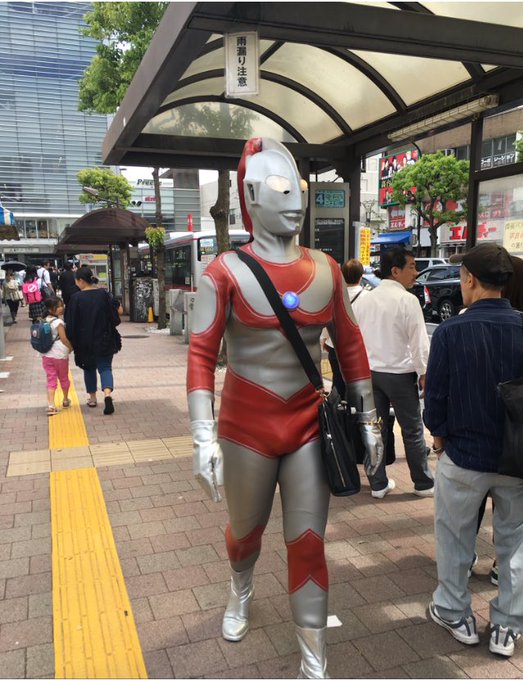 Expand pic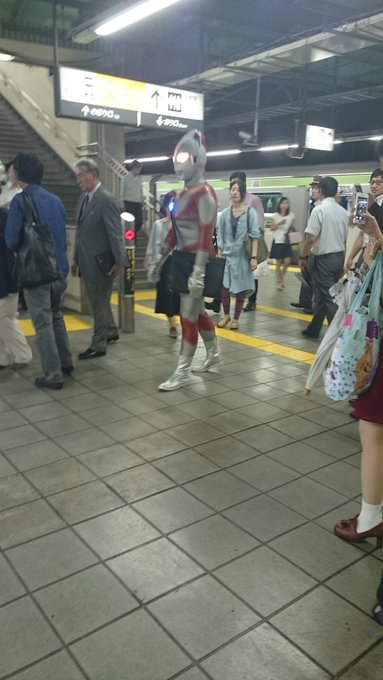 Expand pic

Graham Pavey
@LongBallToNoOne
Ultraman was spotted in Meguro Station and surrounded. He left peacefully #phew twitter.com/kenbou_kenbou/…
20/06/2016 11:01:20 WIB
Menurut sumber berita, orang yang berpakaian ultraman itu sempat dihentikan dan melepas topengnya sebelum dipersilahkan pulang, tetapi identitas siapa sebenarnya orang ini masih tidak diketahui sumbernya

まえだゆき
@yuki_qoo_63
駅にウルトラマン笑笑 pic.twitter.com/lOZD28bMpK
17/06/2016 12:21:00 WIB
Expand pic
translate : ultraman di stasiun

大田 明奈
@ota_akina0304
先日目黒で観たウルトラマンが話題になってるらしく、今日取材受けました。凄く気になって来た!あの時追いかけてみればよかったな… スルーされた時点で心が折れたからさ。 pic.twitter.com/gs3lAj6ydL
20/06/2016 16:01:15 WIB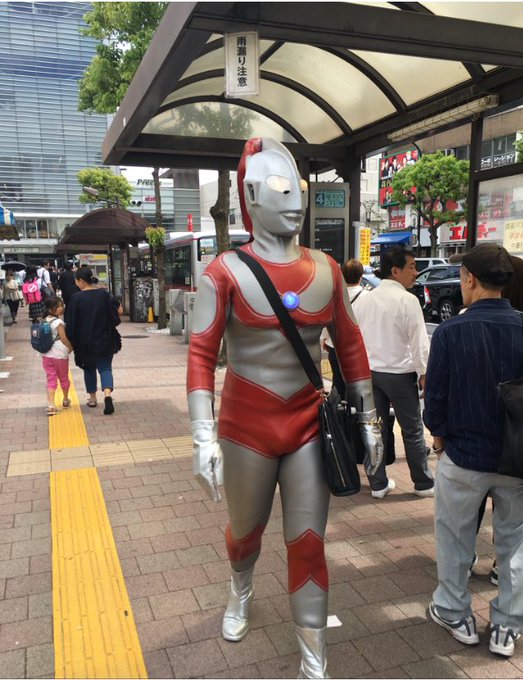 Expand pic
translate : ultraman terlihat di stasiun meguro menjadi topik hot saat ini!