'Kicauan' tersebut merupakan hasil olah data para ilmuan dari gelombang gravitasi
Kicauan jagad raya kembali terdengar
Laser Interferometer Gravitational-Wave Observatory (LIGO) kembali merilis kicauan jagad raya yang mereka temukan di akhir tahun lalu.
Sejatinya kicauan jagad raya atau yang disebut dengan chirp ini merupakan hasil olahan para ilmuan. Gelombang gravitasi yang terdeteksi kemudian di-audiokan agar lebih mudah dimengerti oleh masyarakat umum.
Gelombang gravitasi tersebut dihasilkan dari penggabungan dua lubang hitam bermassa 14 dan 8 kali Matahari.
'Kicauan' ini merupakan bukti kebenaran Teori Relativitas Einstein. Menurut Einstein, gelombang gravitasi merupakan efek dari adanya kurva pada ruang dan waktu; yang kemudian ditemukan dari penggabungan lubang hitam (black hole).


NYT Science
@NYTScience
Another chirp heard by LIGO saying Einstein was right nyti.ms/28EWcHU pic.twitter.com/X869iJlKiL
16/06/2016 00:26:24 WIB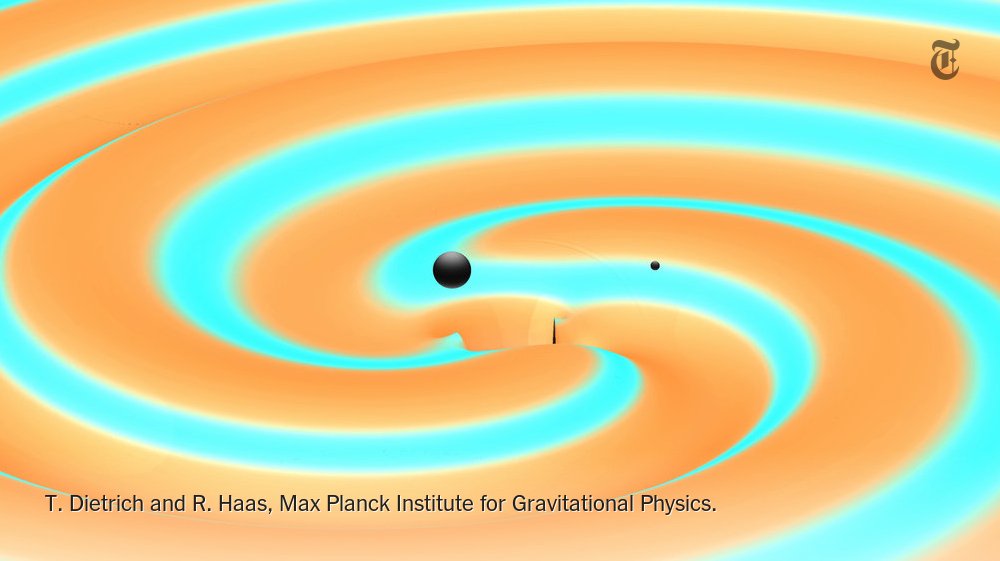 Expand pic


Quanta Magazine
@QuantaMagazine
The second "chirp" picked up by #LIGO required elaborate data analysis to tease out: quantamagazine.org/20160615-ligo-… pic.twitter.com/qJVWz4lPpc
16/06/2016 02:30:27 WIB

Expand pic

Catherine Q.
@CatherineQ
And here's what that would sound like - the #LIGO "chirp" youtube.com/watch?v=XsA34r…
16/06/2016 01:10:32 WIB
Expand pic
Bukan pertama kali, 'kicauan' gelombang gravitasi ini pernah dipublikasikan LIGO Februari 2016 silam.
Suara kali ini adalah hasil dari observasi di bulan September 2015.


Quanta Magazine
@QuantaMagazine
From Einstein's theory to gravity's chirp, a 100-year story: quantamagazine.org/20160218-gravi… pic.twitter.com/aSZKvfn93o
16/06/2016 03:30:25 WIB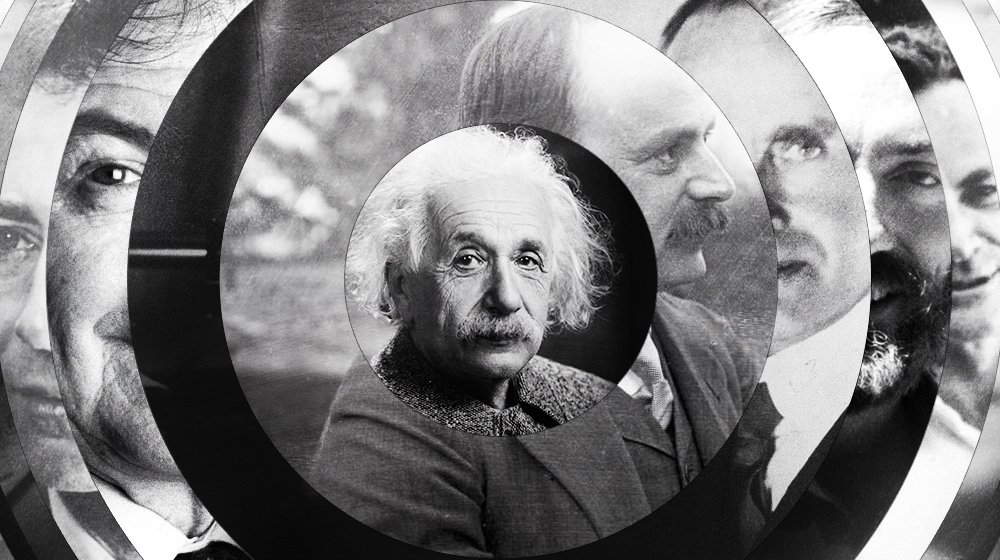 Expand pic

URL
www.quantamagazine.org
From Einstein's Theory to Gravity's Chirp | Quanta Magazine
The path from a revolutionary set of equations to the detection of gravitational waves was strewn with obstacles and controversy, explains the physicist Daniel
Buat sendiri kicauan versi anda dari data gelombang gravitasi temuan LIGO
Buka webnya dan temukan tutorial mengubah gelombang gravitasi menjadi 'kicauan' versi anda sendiri.
Atau lebih mudahnya, ada web yang sudah siap menjadikan 'kicauan' jagad raya menjadi ringtone ponsel anda.

LIGO
@LIGO
The @LIGO Open Science Center produces open data AND open code. Make your own audio #chirp from the raw data! losc.ligo.org
16/06/2016 01:15:10 WIB


Caltech
@Caltech
Want the #gravitationalwave "chirp" as a ringtone? Download it here. bit.ly/ligochirptones
16/06/2016 01:30:20 WIB