Mulai dari warga biasa hingga pemimpin dunia datang

URL
sport.viva.co.id
Pemakaman Muhammad Ali, Sentuh Warga Kecil Sampai Presiden
Presiden dunia datang ke prosesi pemakaman, juga warga dari jauh.
Kepergian sosok petinju seperti Muhammad Ali membuat masyarakat dari berbagai kalangan merasa kehilangan. Mulai dari warga biasa, bahkan sampai presiden Amerika Serikat.
Ali meninggal dunia di usia 74 tahun, pada hari Jumat lalu akibat gangguan saluran pernapasan di rumah sakit Arizona, AS.
Prosesi salat jenazah baru dilakukan pada Kamis, 9 Juni 2016 di Freedom Hall Louisville, Kentucky, AS.
Meninggalnya Muhammad Ali mendapatkan perhatian dari ribuan warga dan berbagai tokoh penting hadir langsung untuk memberikan selamat tinggal terakhir pada juara dunia tinju tiga kali kelas berat itu.

Al Jazeera News
@AJENews
Muhammad Ali mourned with traditional Muslim funeral aje.io/767n pic.twitter.com/NcLkr7s6yJ
10/06/2016 03:30:12 WIB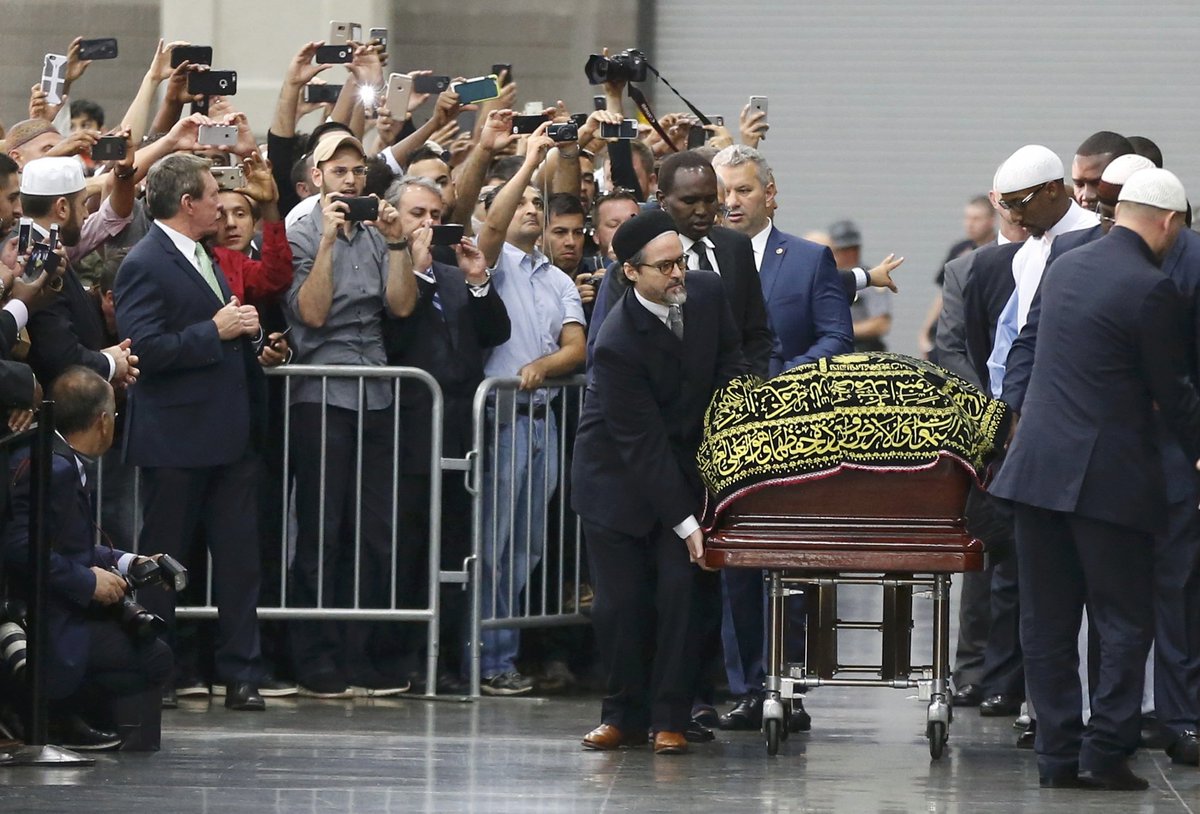 Expand pic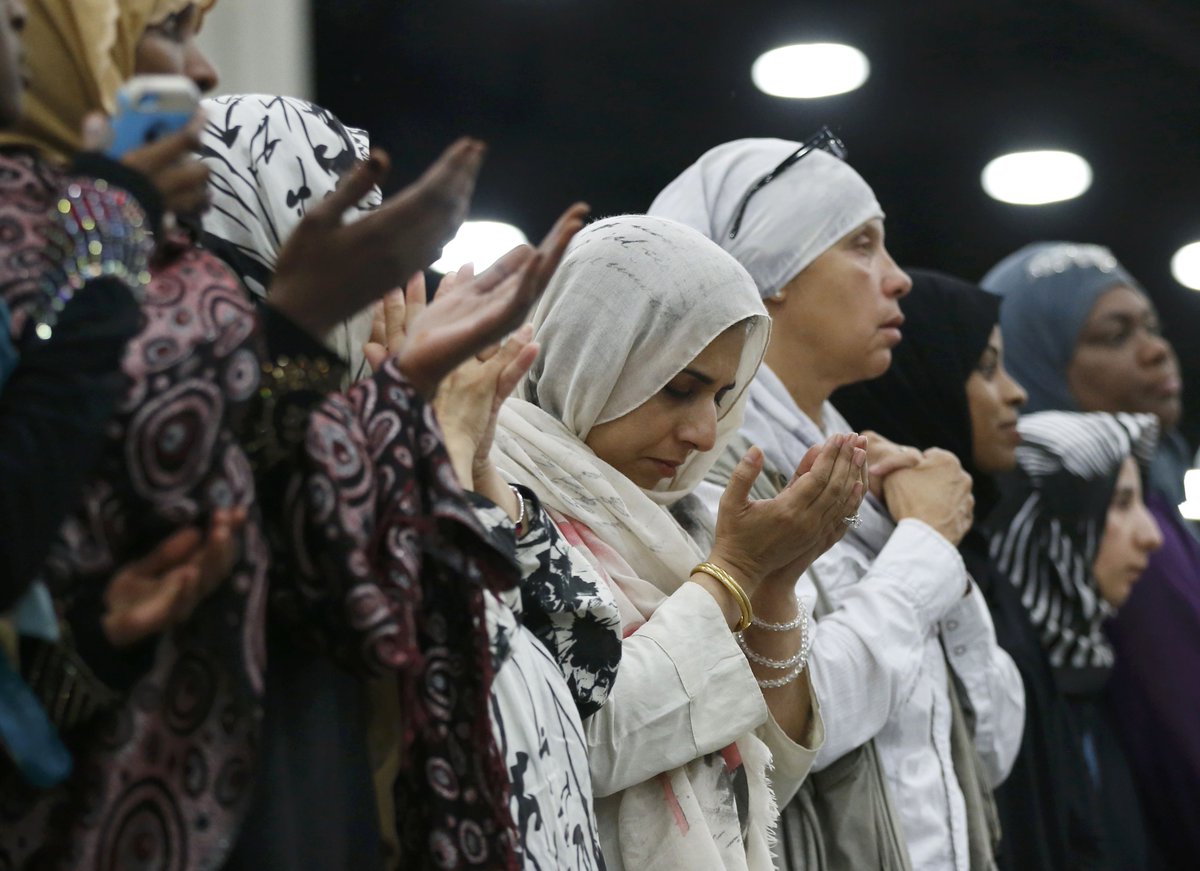 Expand pic
Mulai dari mantan presiden AS, Bill Clinton, presiden Turki, Tayyip Erdogan, ketua badan Hak Asasi Manusia AS, Pendeta Jesse Jackson, penyanyi Yusuf Islam (yang dulu dikenal dengan Cat Stevens), sampai promotor legendaris tinju dunia, Don King, hadir langsung dalam prosesi penghormatan terakhir itu.


AJ+
@ajplus
Boxing legend Muhammad Ali's coffin has arrived for a jenazah, an Islamic funeral service, in Louisville, Kentucky. pic.twitter.com/P9CxHhx8RQ
09/06/2016 23:55:02 WIB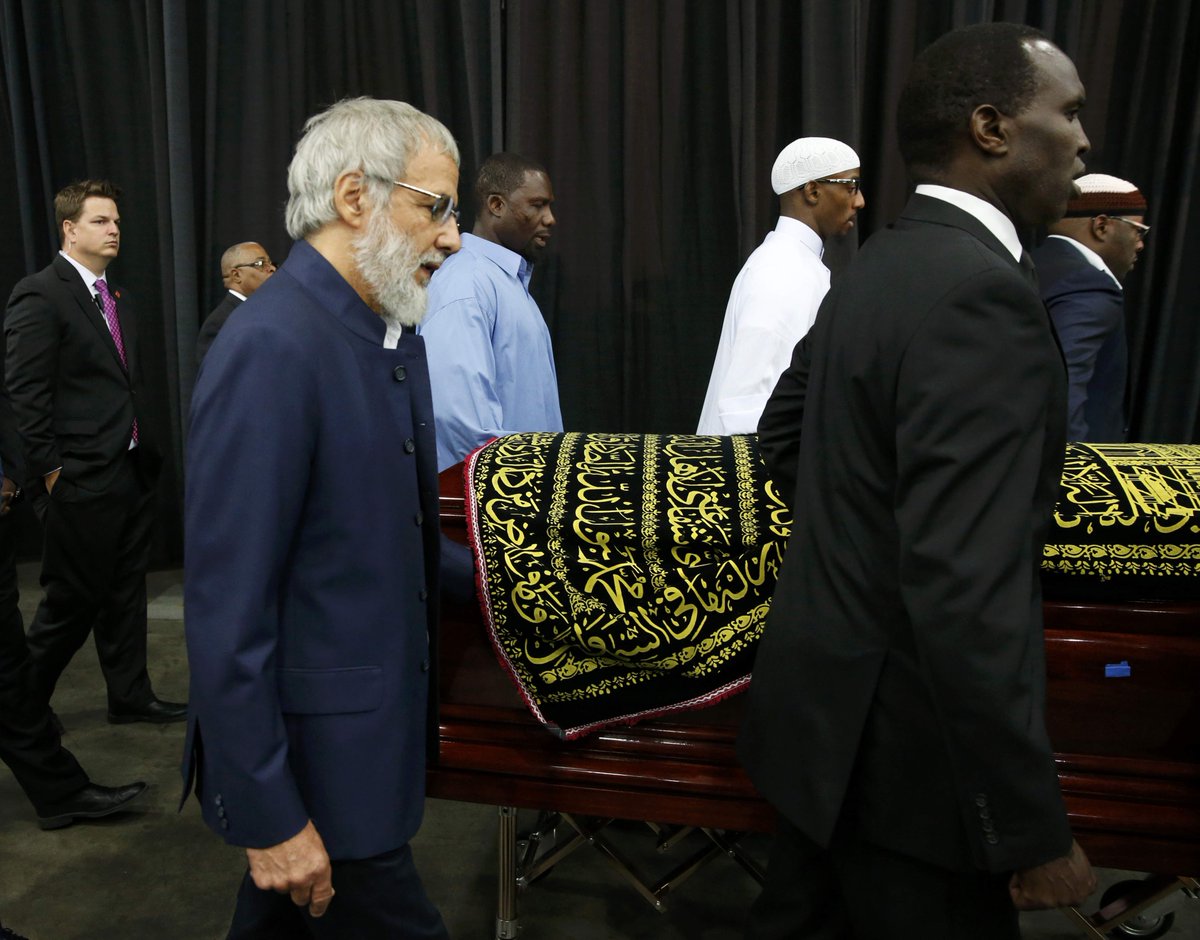 Expand pic


Linda Sarsour
@lsarsour
Beautiful photo of #MuhammadAli Muslim funeral prayer being carried by our leaders. pic.twitter.com/ZmmDyXvvVX
10/06/2016 06:06:07 WIB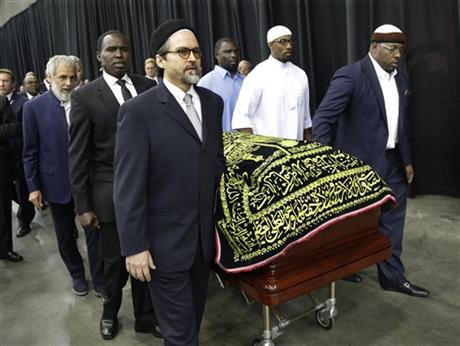 Expand pic


Reuters
@Reuters
Thousands gather to honor Muhammad Ali at Muslim funeral reut.rs/28nUbQ6 pic.twitter.com/VWmdQVT7kW
10/06/2016 00:05:04 WIB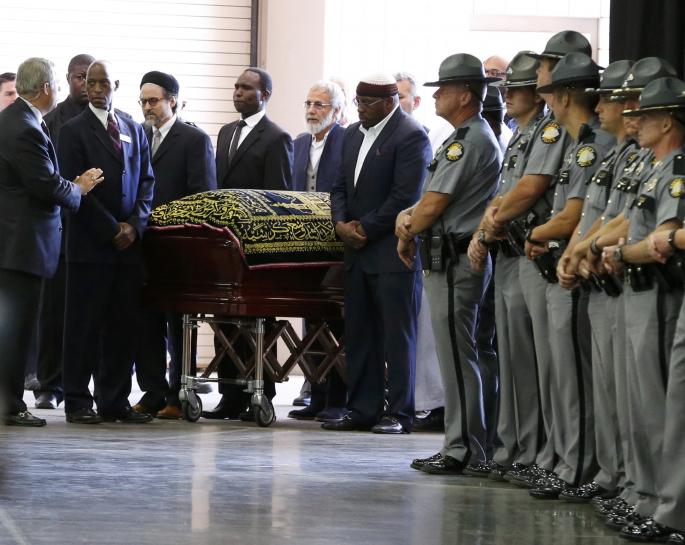 Expand pic


.
@Alhamdhulillaah
Images from the funeral of Muhammad Ali May Allah accept his good deeds and grant him Jannah pic.twitter.com/OgTTgYt5nC
10/06/2016 00:46:33 WIB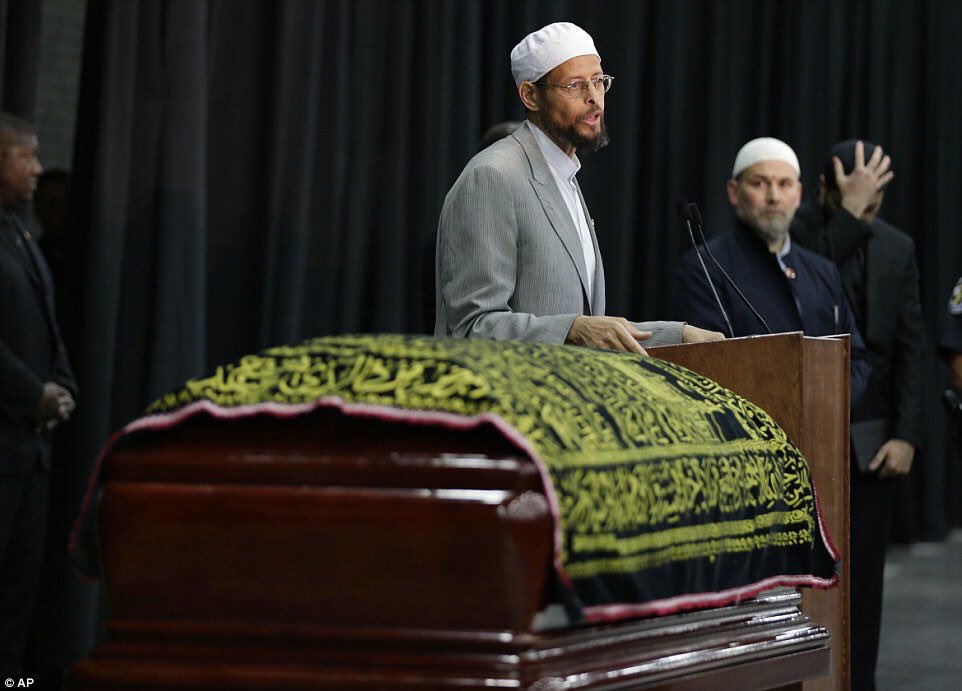 Expand pic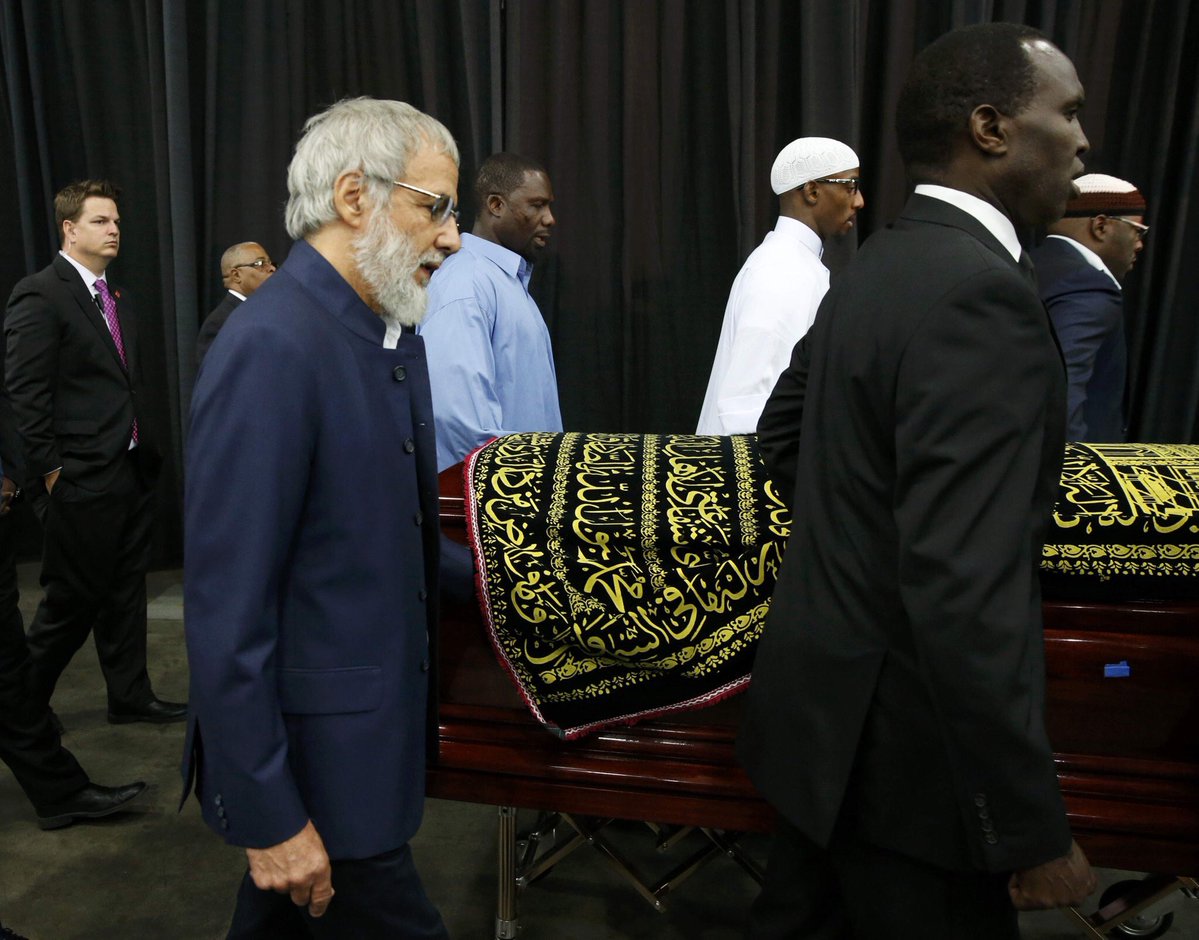 Expand pic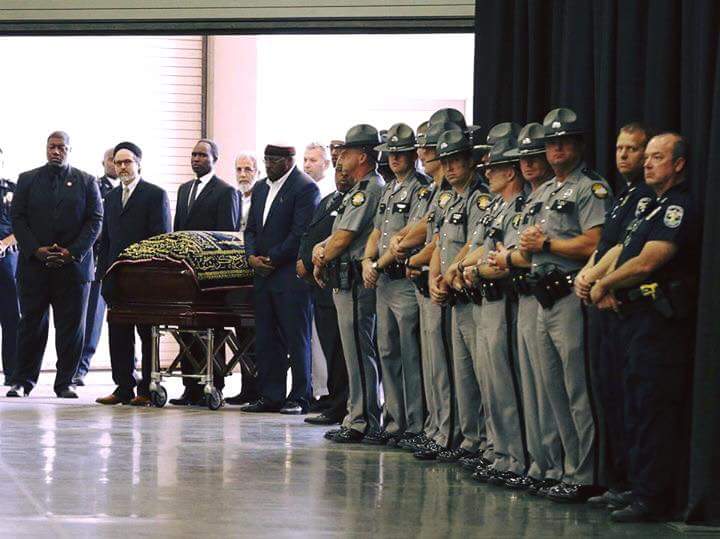 Expand pic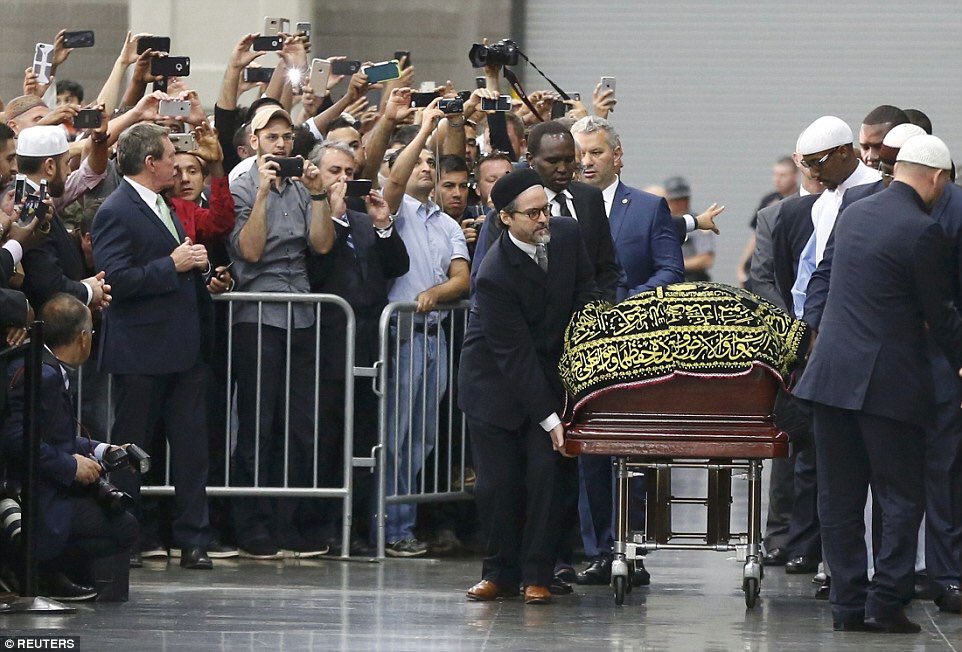 Expand pic


Reuters
@Reuters
Muhammad Ali's Muslim funeral draws thousands to his hometown: reut.rs/1YcuUn4 pic.twitter.com/nqESeE4hOx
10/06/2016 01:13:12 WIB


AFP news agency
@AFP
Muslim prayer service begins two days of funeral ceremonies for Muhammad Ali u.afp.com/Zauv pic.twitter.com/WDG2TKFRIi
10/06/2016 02:28:55 WIB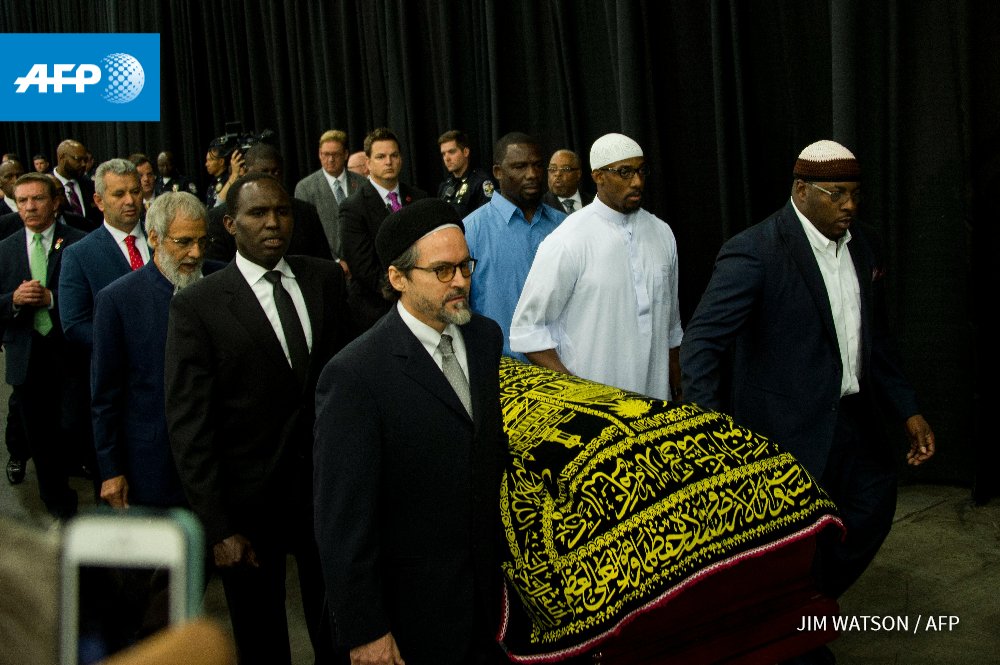 Expand pic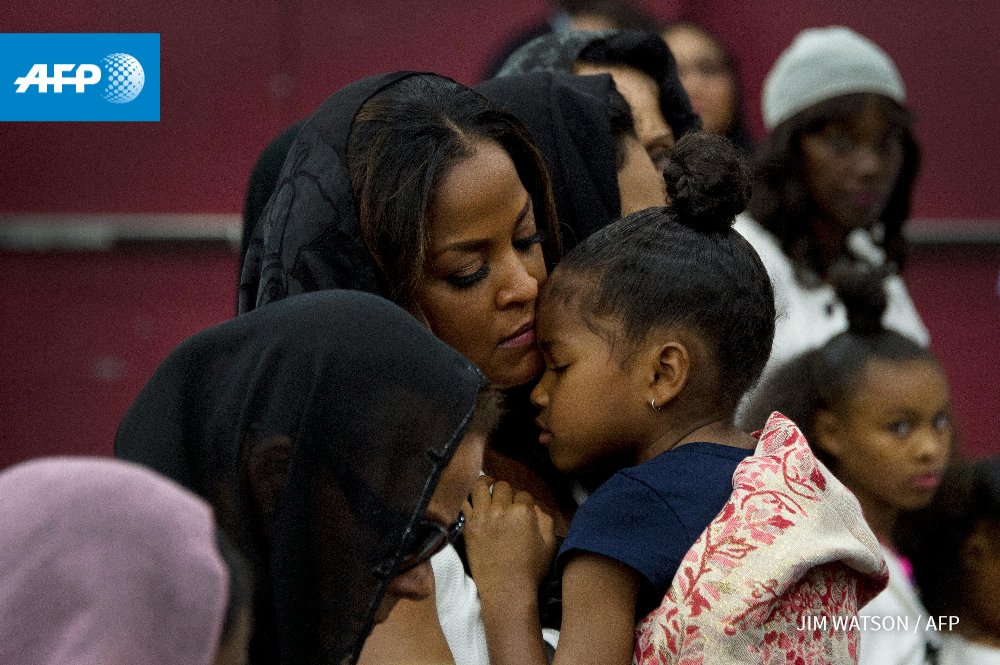 Expand pic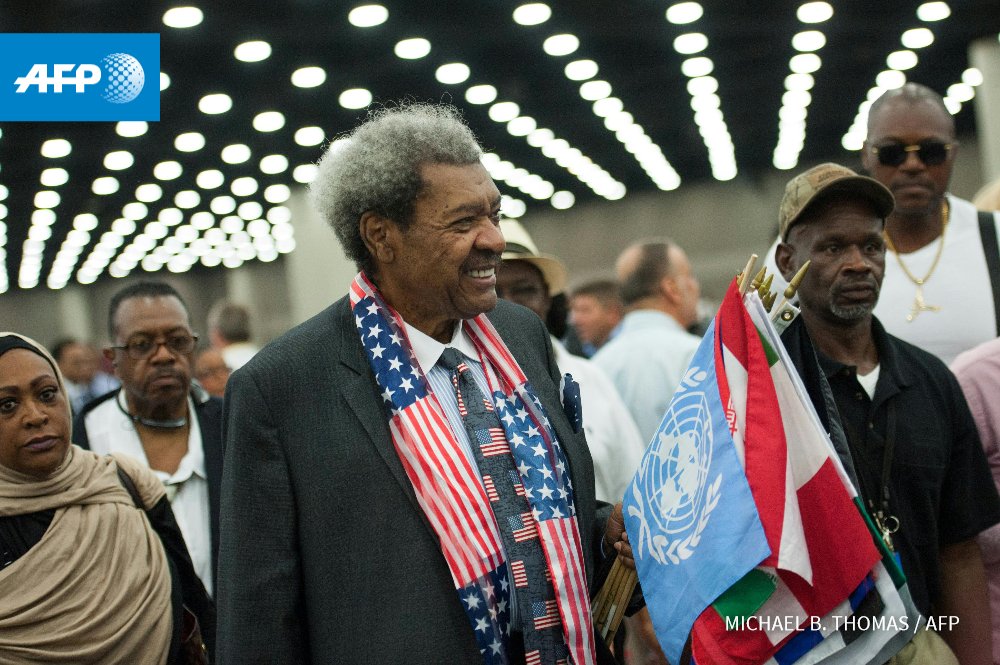 Expand pic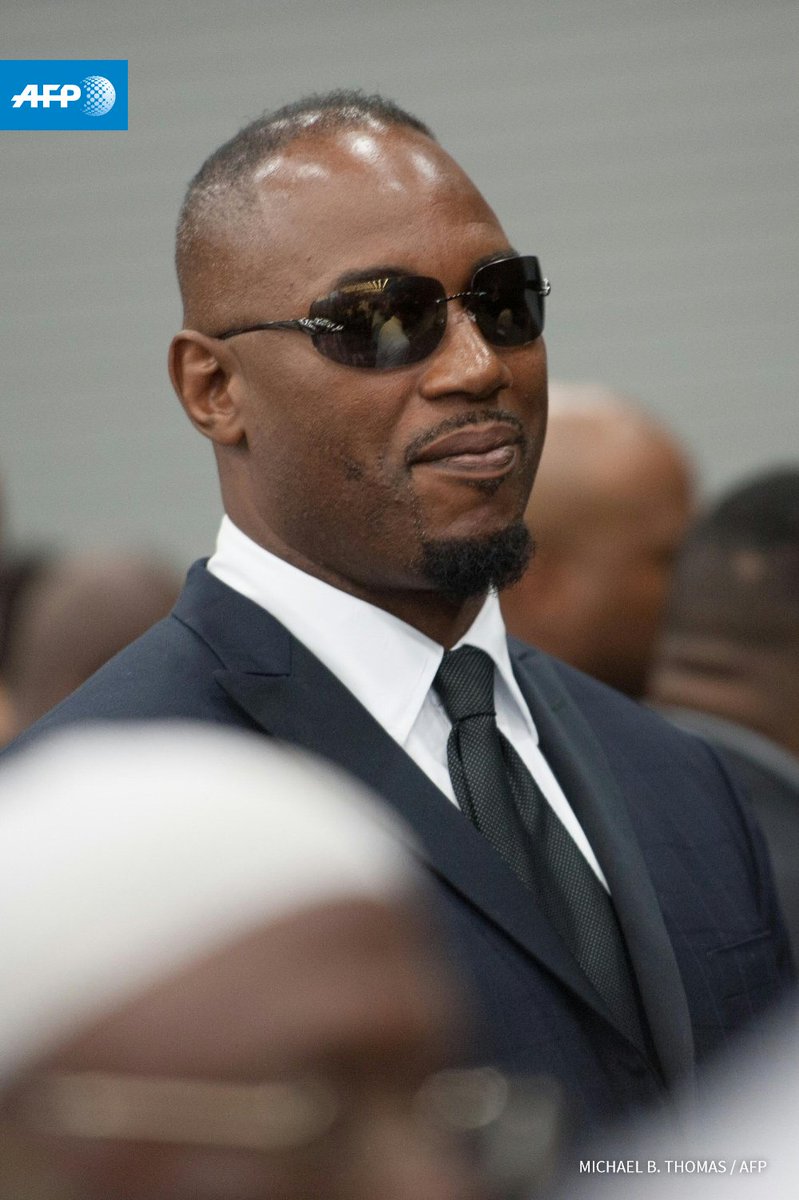 Expand pic
Selamat jalan Muhammad Ali, semoga Tuhan membalas kebaikan2mu di dunia. Amin :)