Kunjungan Presiden Barack Obama ke Vietnam ternyata lebih menarik dari sekedar kunjungan bilateral biasa, lho! Beliau menyempatkan MAKAN DI RESTORAN LOKAL! Informasinya dibenarkan langsung lewat akun resmi Gedung Putih. Wih, makan apa ya?

White House Archived
@ObamaWhiteHouse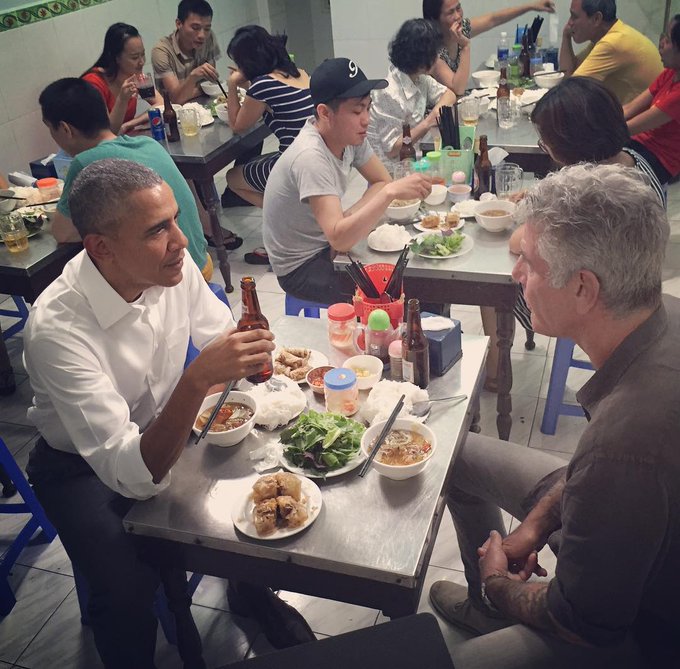 Expand pic

URL
ABC News
President Obama Dines with Anthony Bourdain in Vietnam
President Obama may have lunched with Vietnamese president Tran Dai Quang in the Presidential Palace, but he spent dinner in more modest surroundings: at a local restaurant in Hanoi. Obama joined TV personality and travel guru Anthony Bourdain for a meal

Wicaksono 🇮🇩
@ndorokakung
Di tengah agenda kunjungan kesejarahan di Hanoi, Presiden Obama makan bersama salah satu Chef Amerika Serikat di Hanoi, Anthony Bourdain.

Wicaksono 🇮🇩
@ndorokakung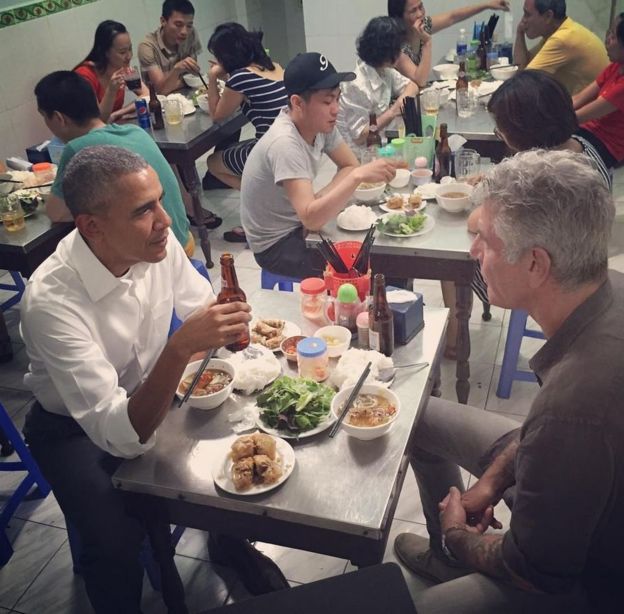 Expand pic
Ternyata persiapan kedatangan Obama ke resto lokal cukup merepotkan juga, dari mulai penutupan jalan, banyak orang yang datang, dan ternyata ada juga warga sekitar yang kaget dengan lingkungan yang tiba-tiba ramai oleh pihak keamanan.

Wicaksono 🇮🇩
@ndorokakung

petesouza (archived)
@PeteSouza44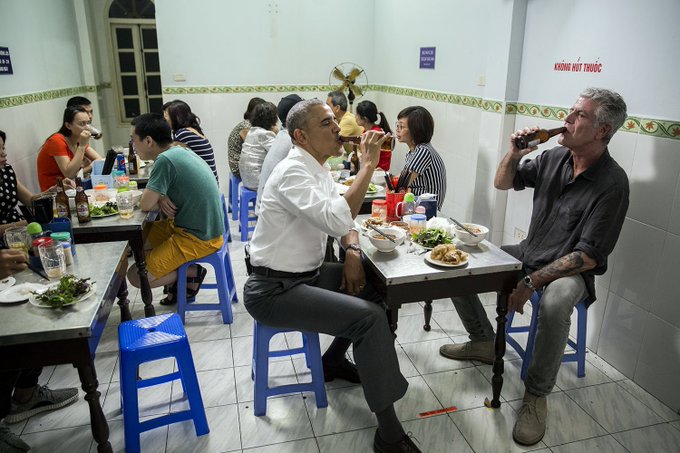 Expand pic

Fendi Lee
@EffenLee1


Anthony Bourdain
@Bourdain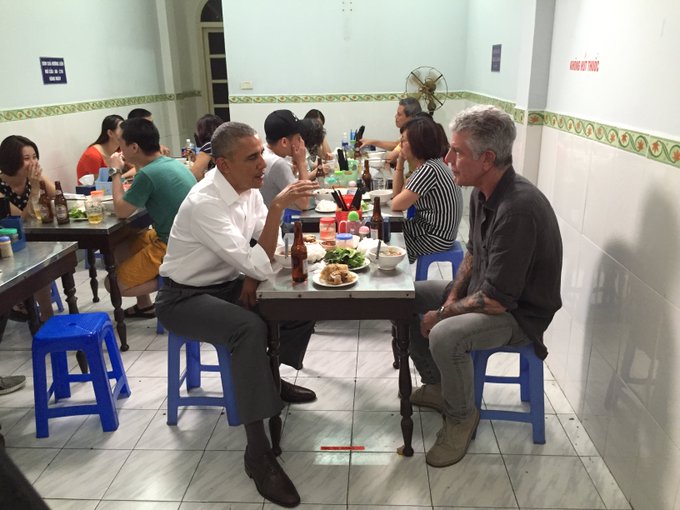 Expand pic


Anthony Bourdain
@Bourdain
Total cost of bun Cha dinner with the President: $6.00 . I picked up the check .
#Hanoi

Adib Hidayat
@AdibHidayat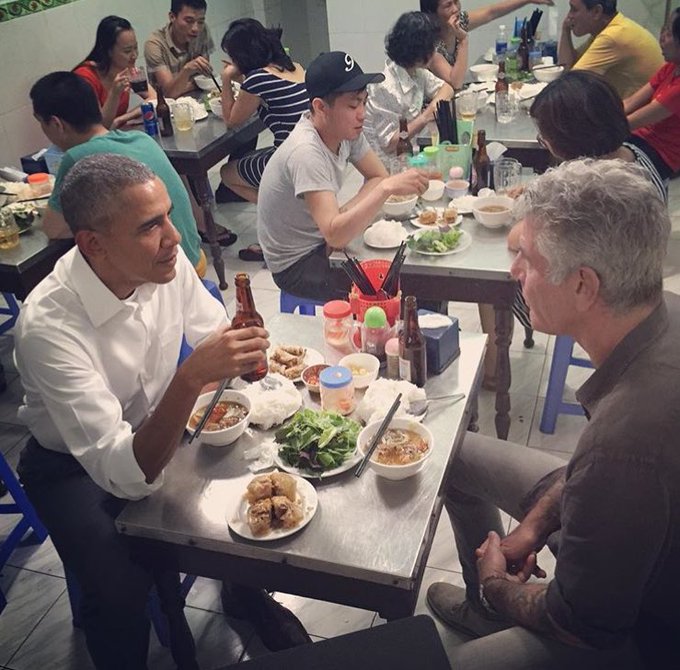 Expand pic
Makan dengan Presiden di resto lokal ternyata $6 saja, beliau ditraktir deh sama Chef Bourdain! :))

#FilmIMPERFECT 19 Des!
@ernestprakasa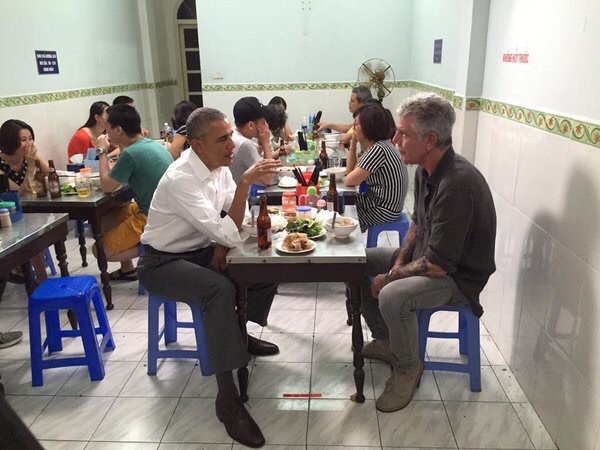 Expand pic

R
@Adriandhy

Adriano Qalbi
@adrianoqalbi
Eits, tapi kunjungan Presiden Obama jajan di Hanoi bukan settingan lho ya :p