Aktor kawakan Hollywood, Johnny Depp, yang terkenal melalui perannya sebagai Jack Sparrow di "Pirates of the Carribean" dan Edward Scissorhand dengan judul film yang sama, manggung di panggung Grammy! yuk kita intip

USA TODAY Life
@usatodaylife

Motörhead Fans
@MotorheadNews
Johnny Depp teams up with Alice Cooper to pay tribute to Motorhead legend Lemmy Kilmister at Grammy Awards -...
ow.ly/3bn0eL

Depp Lovers #𝖨𝖡𝖾𝗅𝗂𝖾𝗏𝖾𝖧𝗂𝗆🎄
@depplovers

Michelle
@AllOnMichelle
@reshie07
let me remind you of this important piece of information. Johnny Depp is gonna be at the Grammy's 🎉
Depp yang memainkan gitar didampingi oleh Alice Cooper (Vokal), Duff McKagan (Bass), dan Joe Perry (Gitar), memainkan lagu "Ace of Spades" sebagai tribut terhadap Lemmy Kilmister, vokalis/bassist dari Motorhead.

Nos Trends Brasil
@nostrendsbrasil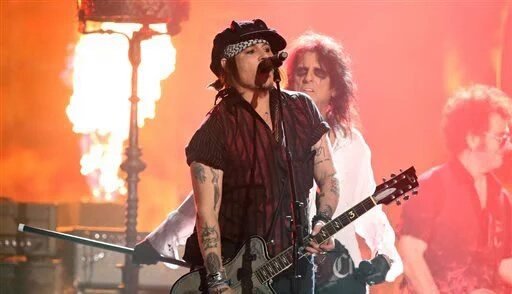 Expand pic


AFP news agency
@AFP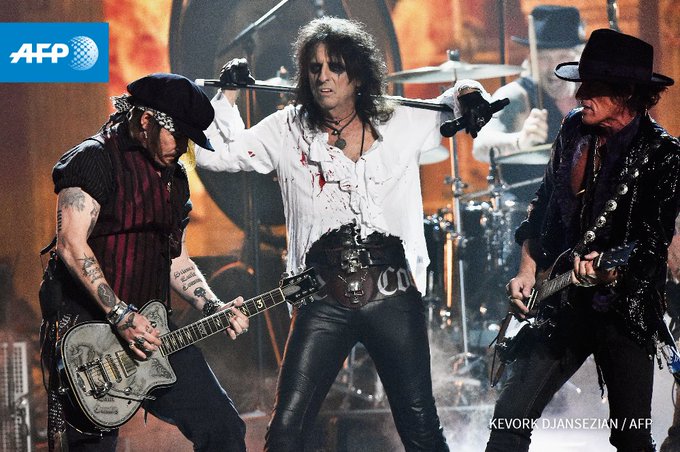 Expand pic

HAI
@HaiMagazine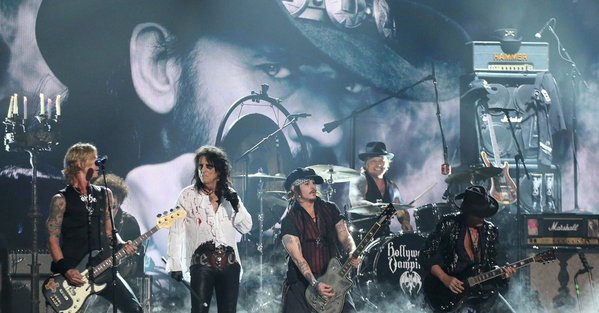 Expand pic

USA TODAY
@USATODAY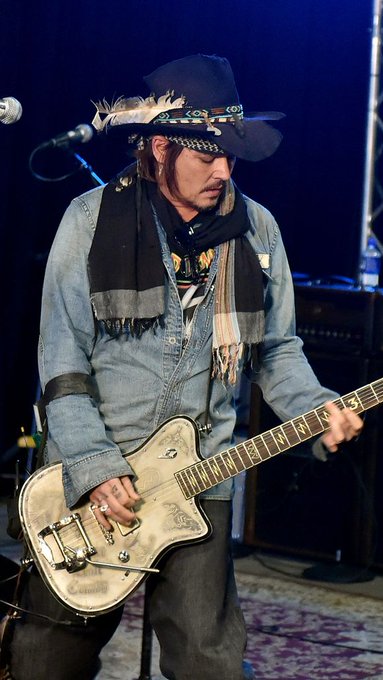 Expand pic

S. Veltman
@onesandyve
Expand pic
Ditunggu jadwal manggung selanjutnya, om Johnny!