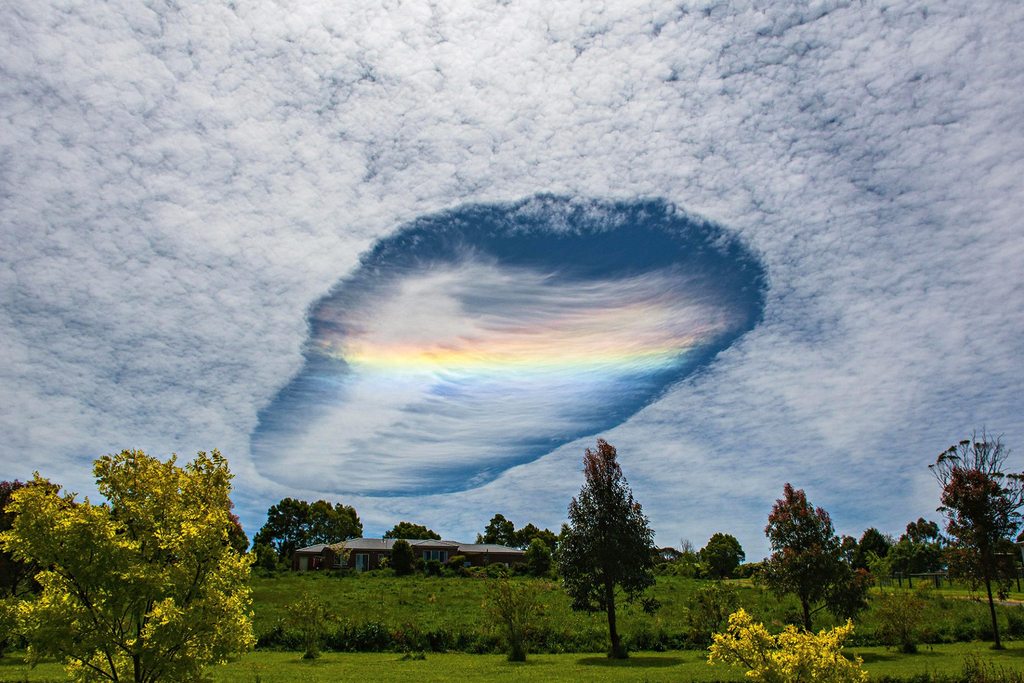 Pernah lihat langit kayak gini di tempat kamu?

Sheila_A
@sheila_A
Hole in the cloud today! #fallstreakhole pic.twitter.com/rQiWK99naS
22/11/2015 08:10:54 WIB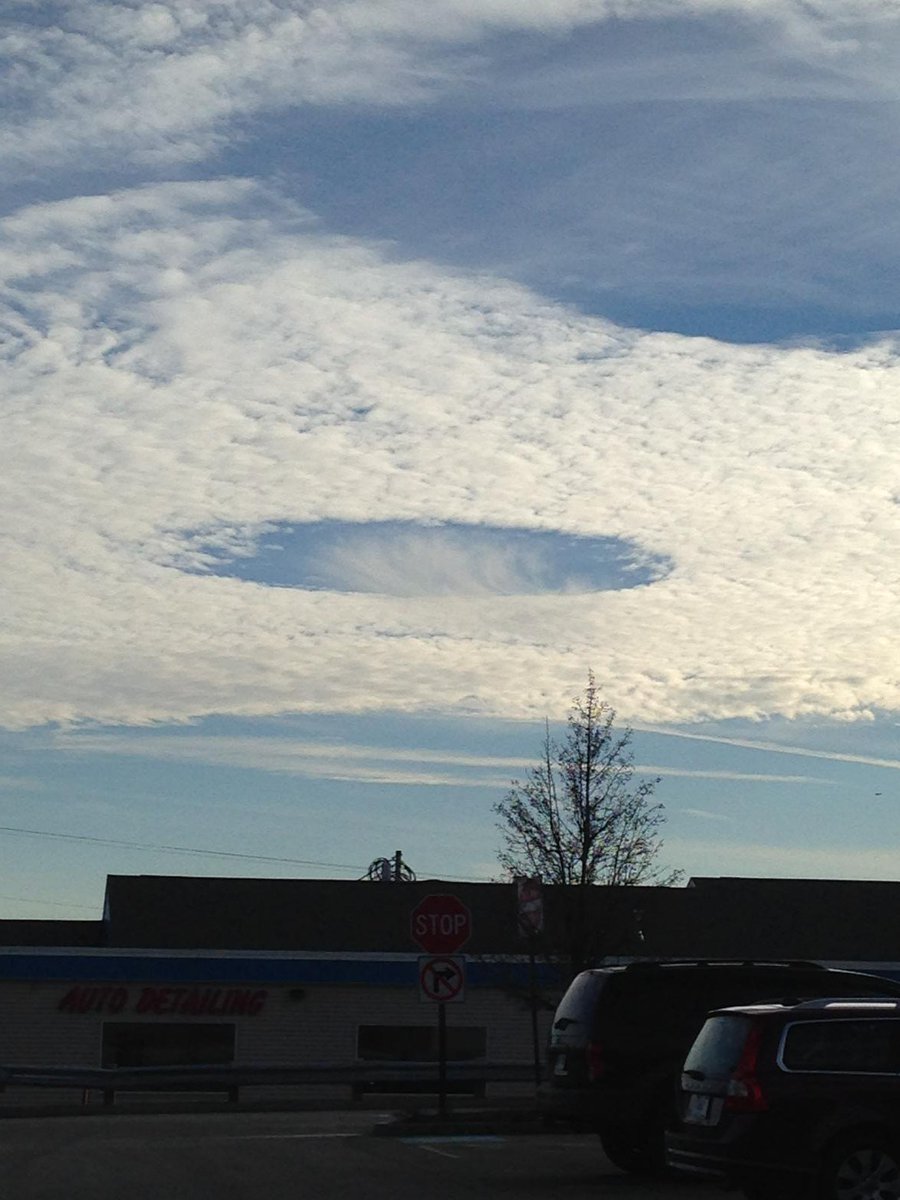 Expand pic

BBC Weather
@bbcweather
Fallstreak hole spotted over Watford today by #WeatherWatcher Ian. Join the club bbc.in/1I5ZppG Lan pic.twitter.com/gVHuZrOJJM
23/11/2015 18:06:05 WIB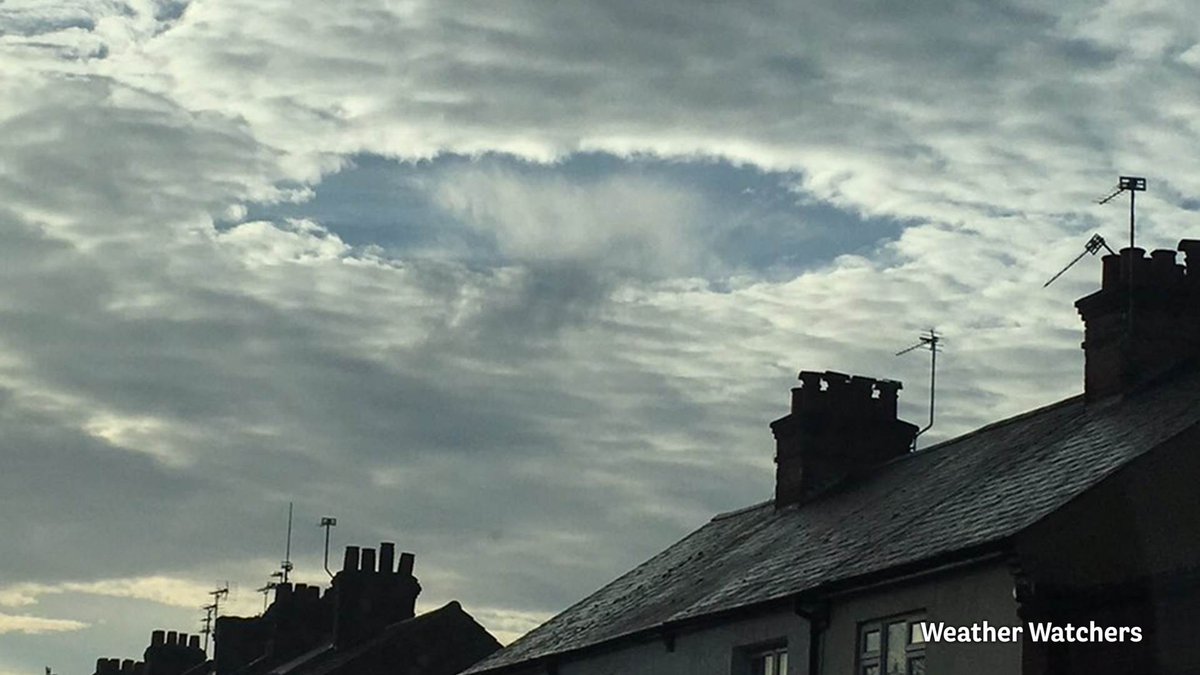 Expand pic

socalskywatch
@socalskywatch
The sky continues to fill in around the spray trails - this time with arced lines & a fallstreak hole punch appears. pic.twitter.com/8pgzFOoZio
25/11/2015 10:26:31 WIB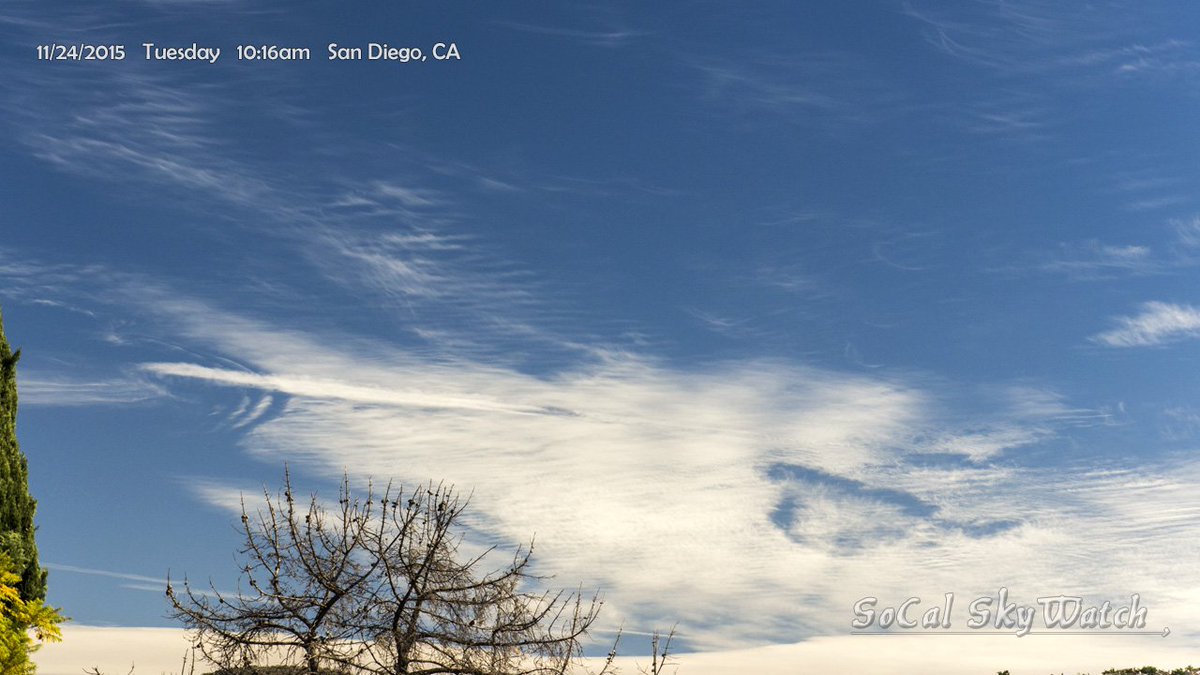 Expand pic

Rob & Tracy
@meadowdrive5
My first captured fallstreak hole on the leading edge of some cirrocumulus...with cloud iridescence. pic.twitter.com/ZZnQXc0PW0
25/11/2015 04:24:18 WIB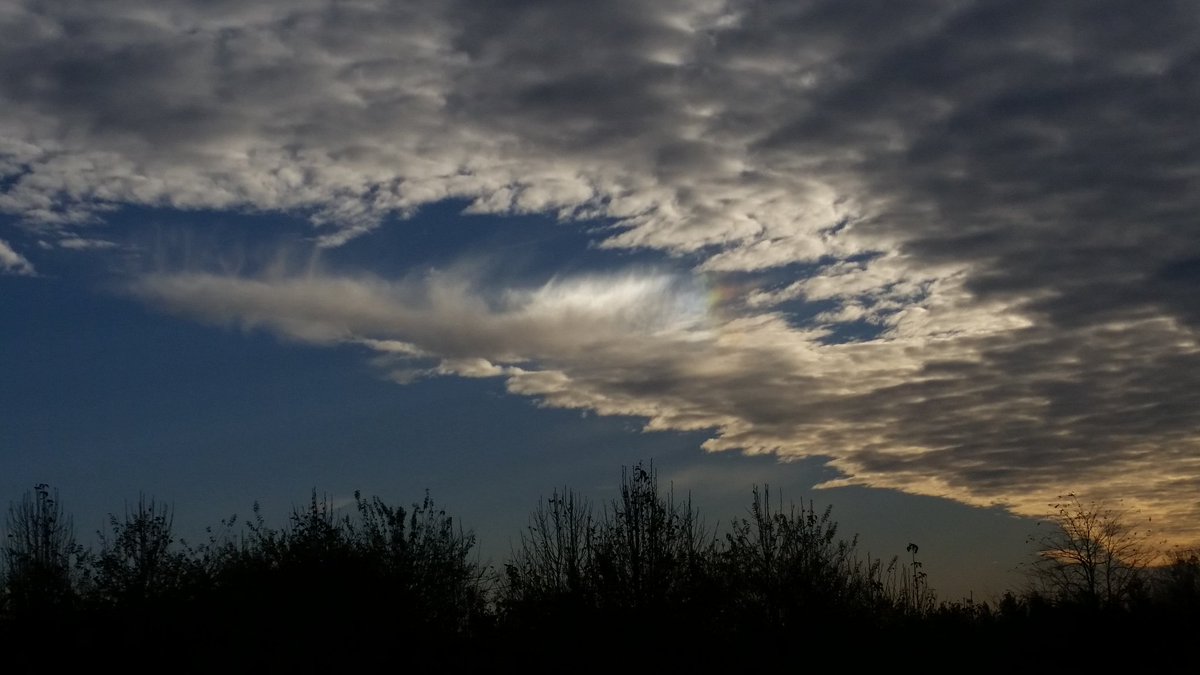 Expand pic
Fenomena lubang di langit ini namanya adalah "fallstreak hole"!

#StormHour
@StormHour
Taken from the cliffs at Capel-le-Ferne this afternoon :-) Courtesy of @NickyVines #Fallstreakhole pic.twitter.com/M2mHDWwOjp
23/11/2015 23:48:40 WIB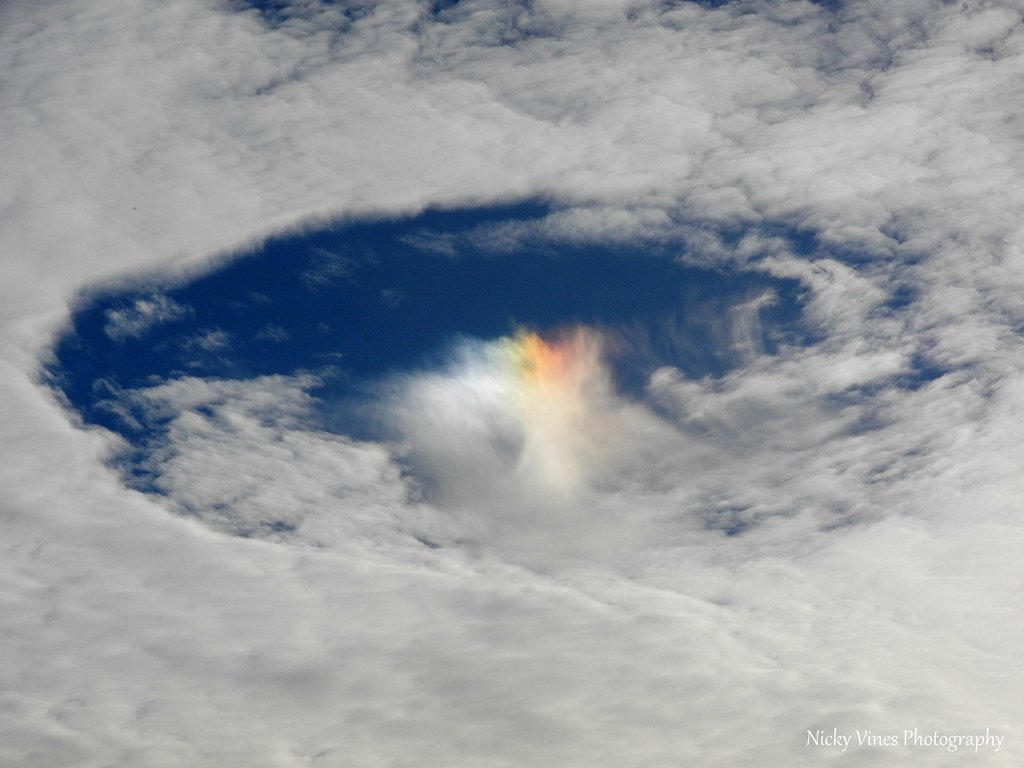 Expand pic

Pete @ Ap-Art Photography
@ApArtPhotos
One more fallstreak hole from yesterday. #Kent #clouds @CloudAppSoc pic.twitter.com/aVTxVOkIPY
24/11/2015 17:18:41 WIB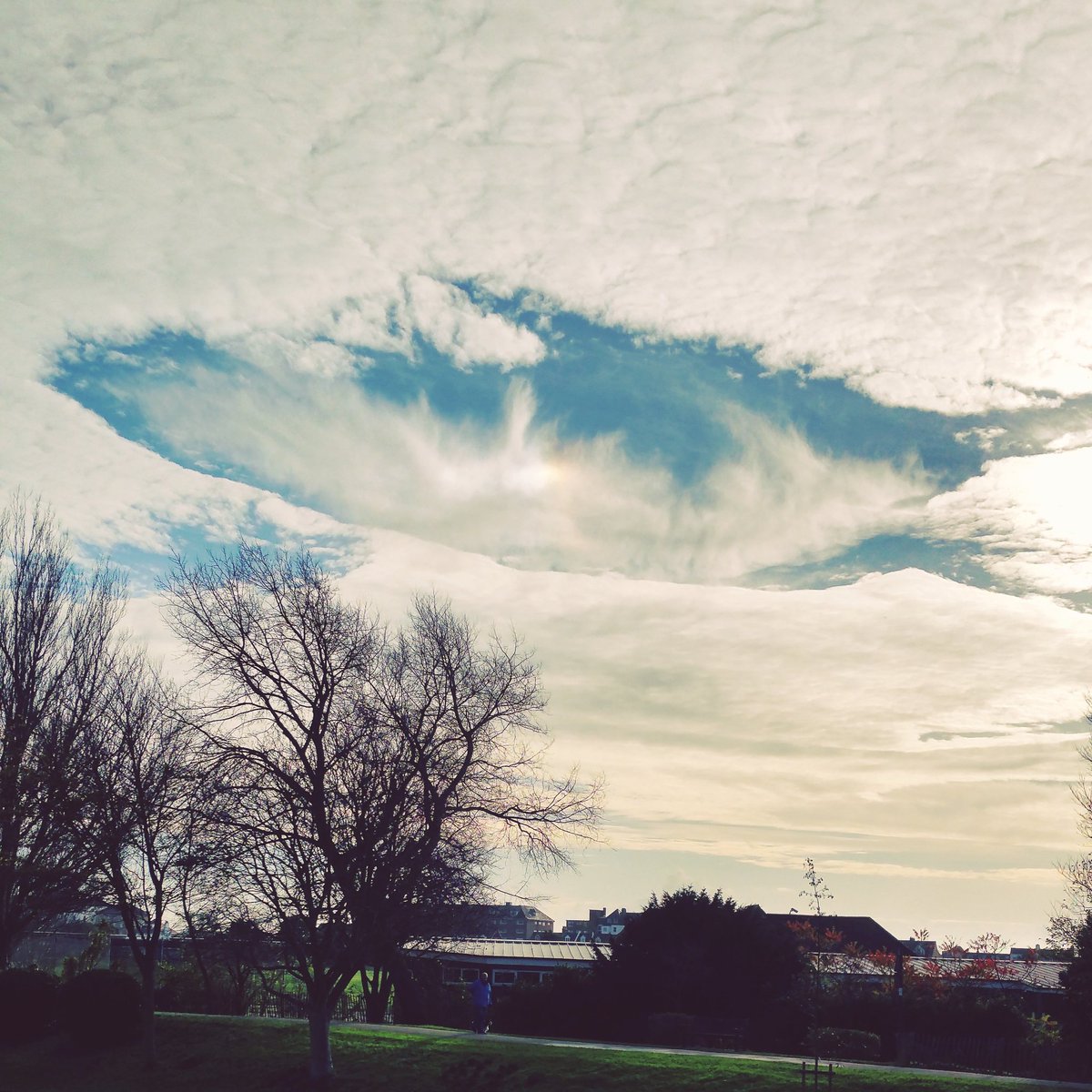 Expand pic

Photos By Keri
@PhotosByKeri
Are these #fallstreakhole #clouds? Today in #SalemNH #NHwx @ericfisher @MattNoyesNECN @JimCantore pic.twitter.com/DXycxgJEiz
22/11/2015 08:04:19 WIB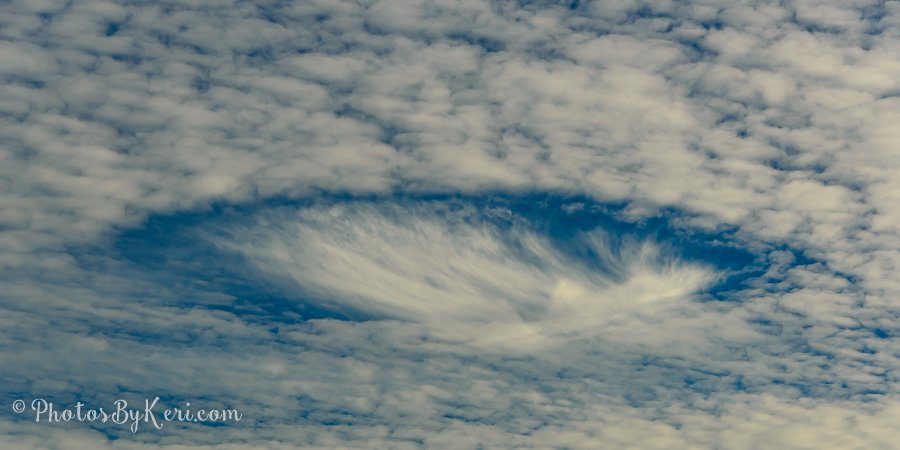 Expand pic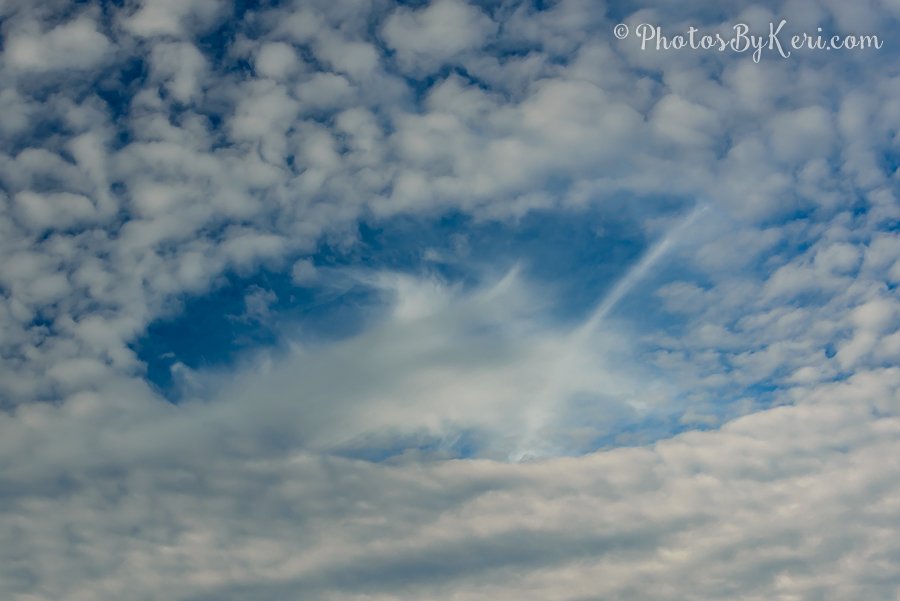 Expand pic

-Mary Ottaviani
@MarySueOttavian
I looked up and saw this today. I was out with my camera. It actually has a name #fallstreak hole pic.twitter.com/3h0dMTfLI5
22/11/2015 10:23:37 WIB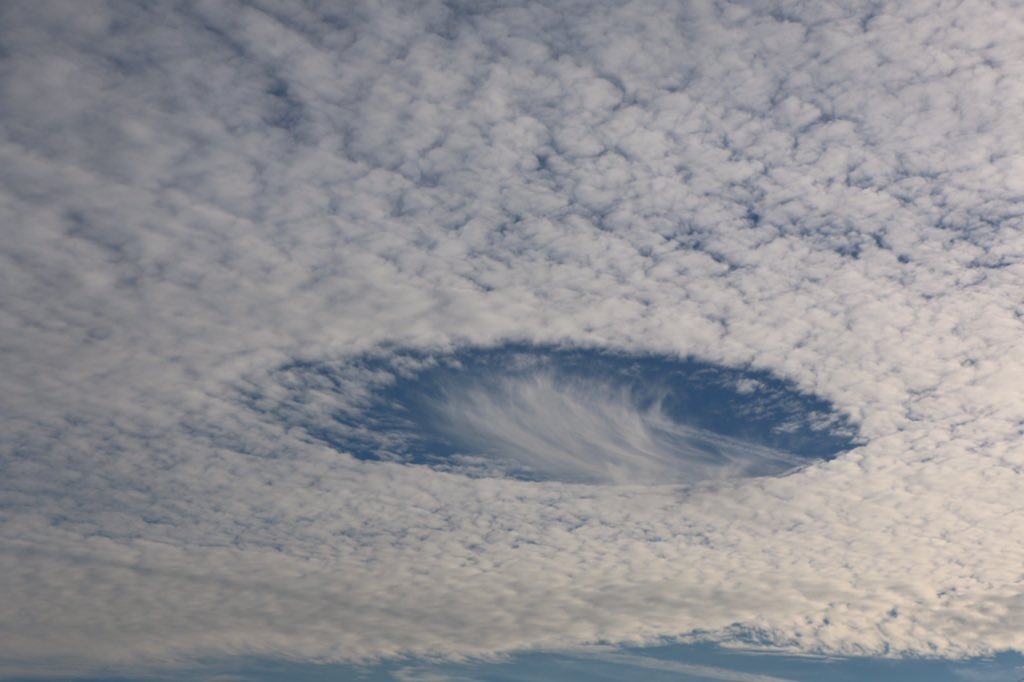 Expand pic
Lubang di langit ini tercipta karena adanya perbedaan temperatur awan dan air yang terkandung dalam awan tersebut

Pribadi P. | IG: @pipu
@pipis
Fenomena lubang di langit ini namanya "Fallstreak Hole" en.m.wikipedia.org/wiki/Fallstrea… pic.twitter.com/uKu9sZerMW
25/11/2015 11:29:45 WIB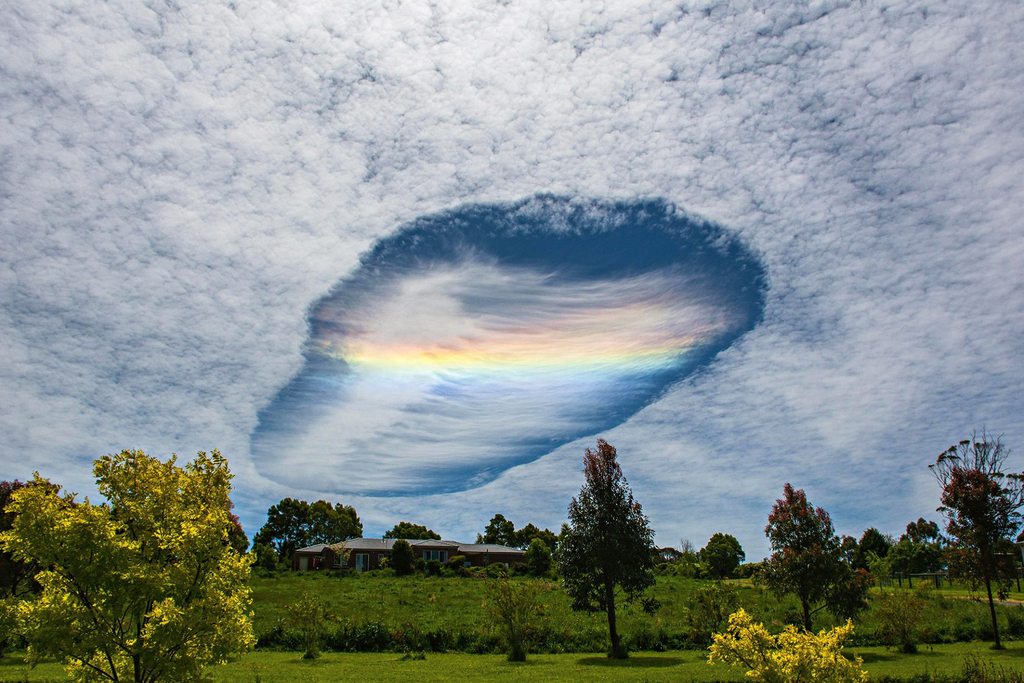 Expand pic

wayang golek
@tumbenlucu
penjelasan "fallstreak hole" dari wikipedia pic.twitter.com/UZiDn27Nhi
25/11/2015 13:34:30 WIB

Expand pic
hal tersebut biasanya terjadi karena ada pesawat terbang yang melewati awan dan menyebabkan perbedaan suhu dan tekanan diantara awan awan tersebut!

Noah Paul LeGies
@NoahPaulLeGies
@maggiepriceless Possibly a fallstreak hole, where a plane passed through a cloud of ice crystals.
18/11/2015 11:20:06 WIB

iTweetThere4iAM
@B_Ubiquitous
Fallstreak Hole #Clouds #weather #science #rainbow #nature pic.twitter.com/LGMgXmnq0I
12/11/2015 11:11:17 WIB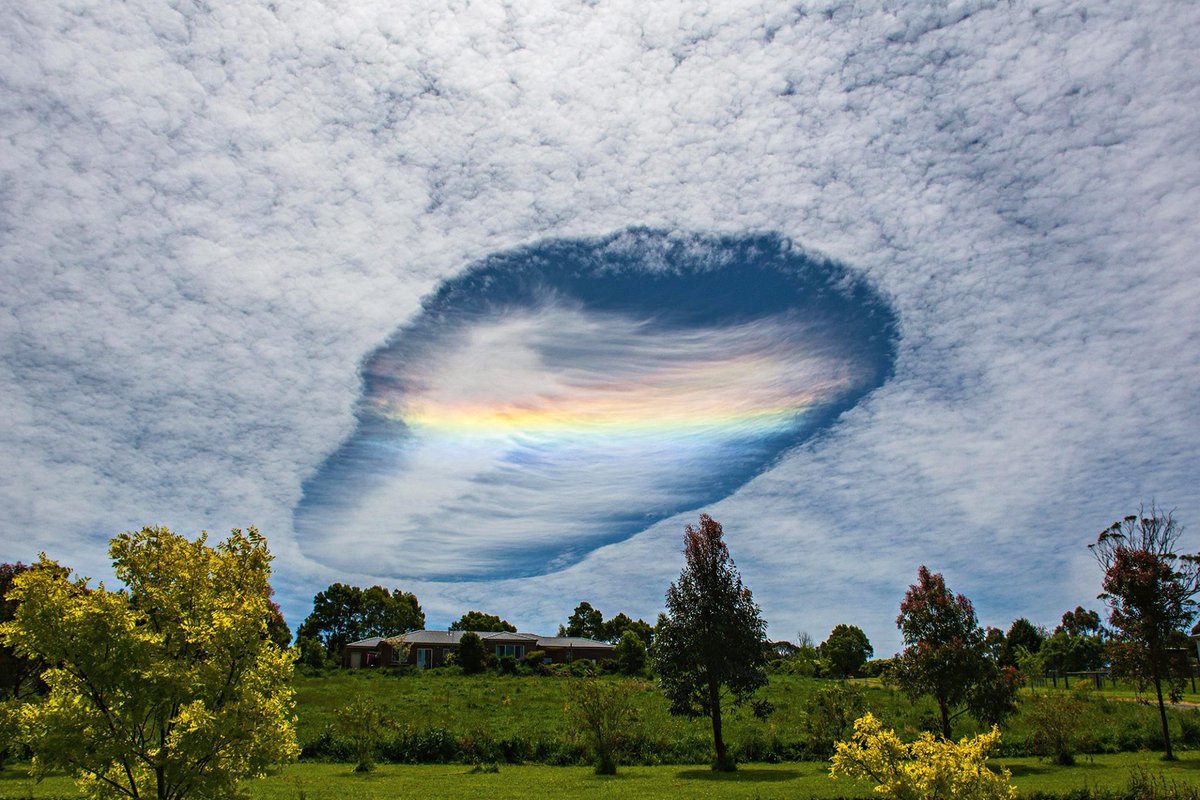 Expand pic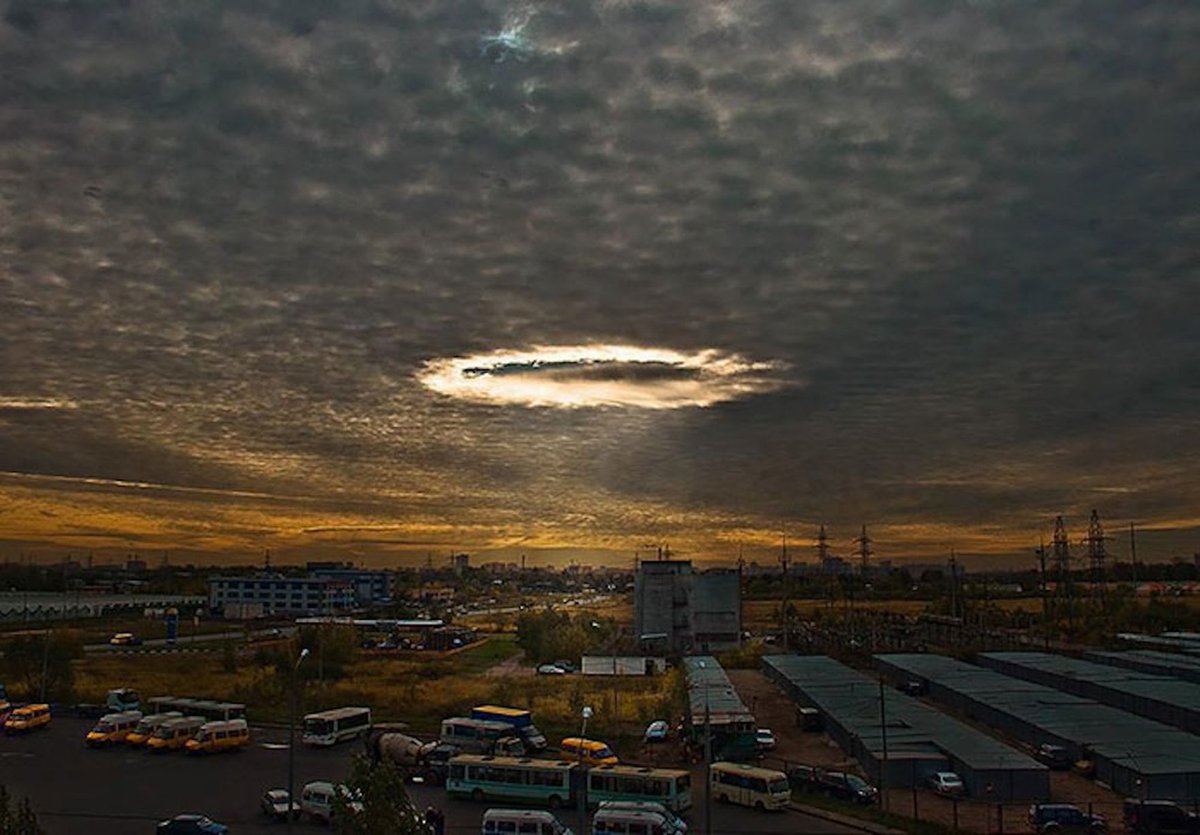 Expand pic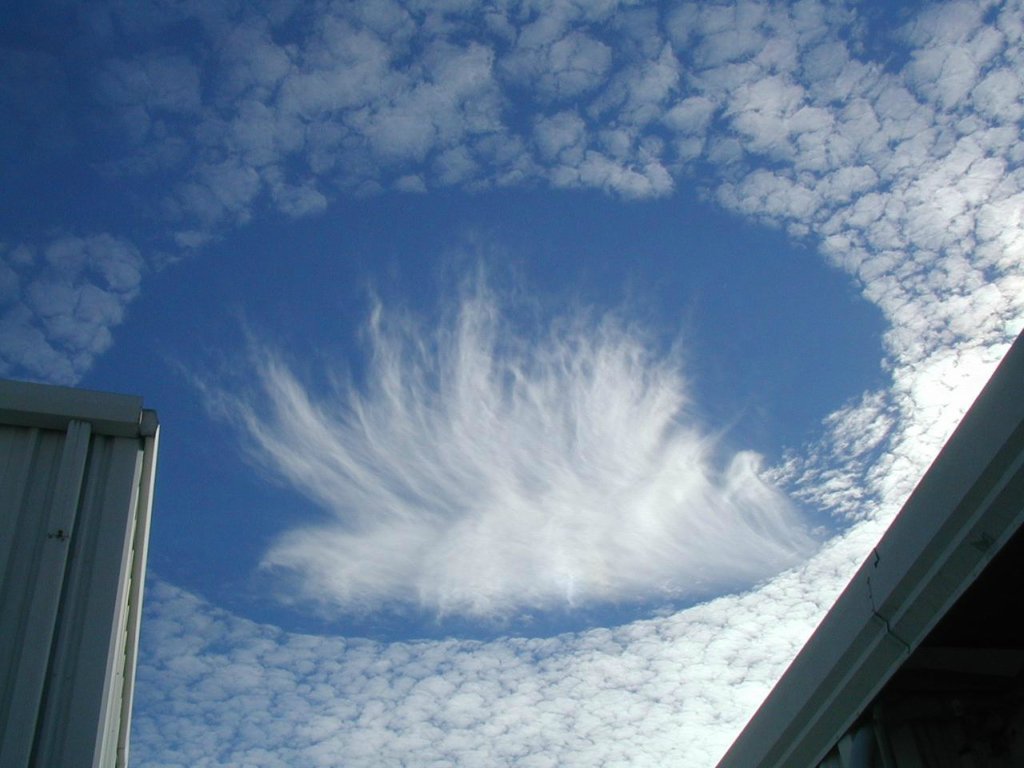 Expand pic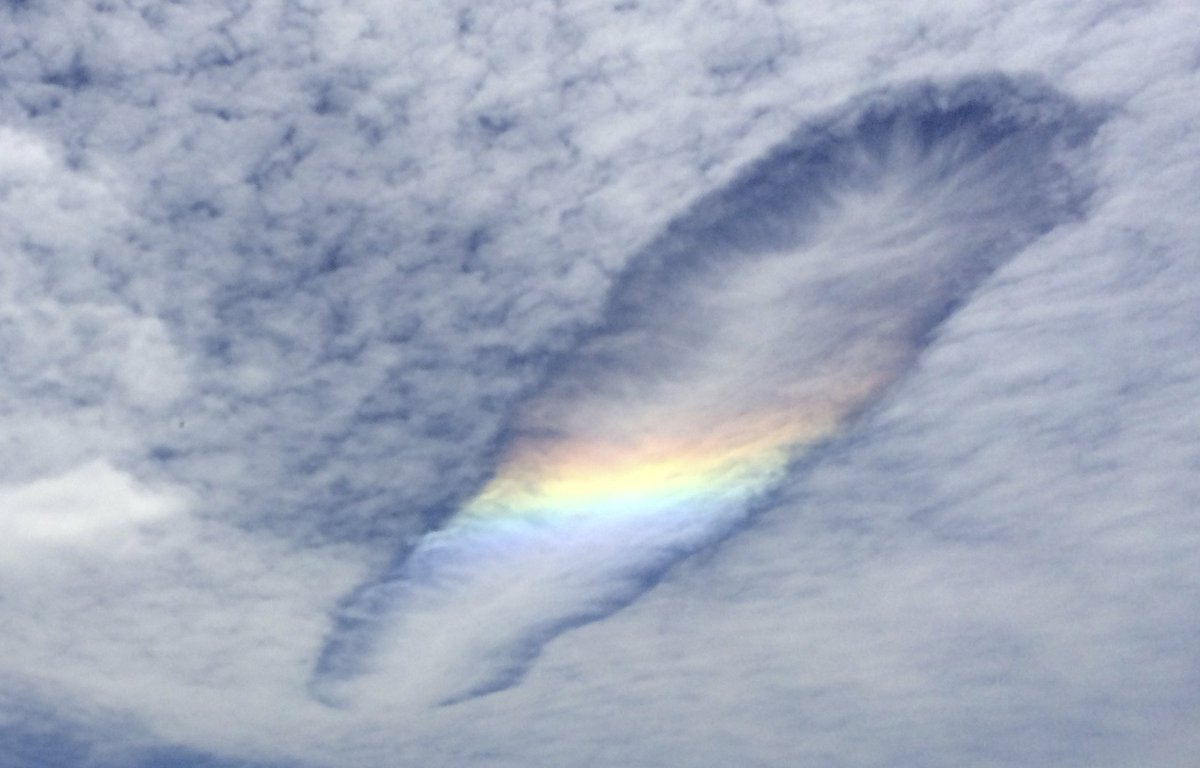 Expand pic
keren yah! Alam memang misterius!