Chirpified
Dunia sempat geger akibat seorang anak berumur 14 tahun yang ditangkap gara-gara membuat jam. Pemuda bernama Ahmed Mohamed ini dicurigai membuat bom, gara-gara jam rakitannya dimasukkan dalam sebuah kotak dan sekilas mirip bom .
Menanggapi berita penangkapan anaknya, Ayah Ahmed menghadapinya dengan sabar.
Bahkan saat kerumunan wartawan dan orang-orang yang penasaran dengan Ahmed datang. Pria ini justru memberikan makanan kepada orang-orang yang bergerombol. Ia menganggap orang yang datang ke rumahnya adalah tamu yang patut dihargai, apa pun niatnya.

Story

Remaja Muslim yg Dikriminalisasikan Karena Disangka Bikin Bom Dapat Dukungan Obama
2786

pv
30
15

URL
The Huffington Post
Ahmed Mohamed's Family Serves Up Pizza To Media Outside Home
Ahmed Mohamed's arrest led to a chorus of big names voicing support for the 14-year-old engineer, and on Wednesday, the teenager's family responded by serving up a slice of gratitude. Ahmed's parents

Habibies
@Habibies
His son was arrested for making a clock, tensed, yet he brings Pizzas for #Media, that's a Muslim. #IStandWithAhmed pic.twitter.com/A4k6q9R4XG
17/09/2015 04:37:00 WIB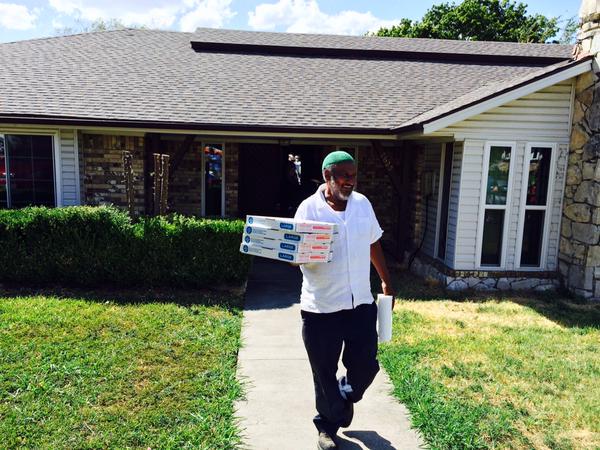 Expand pic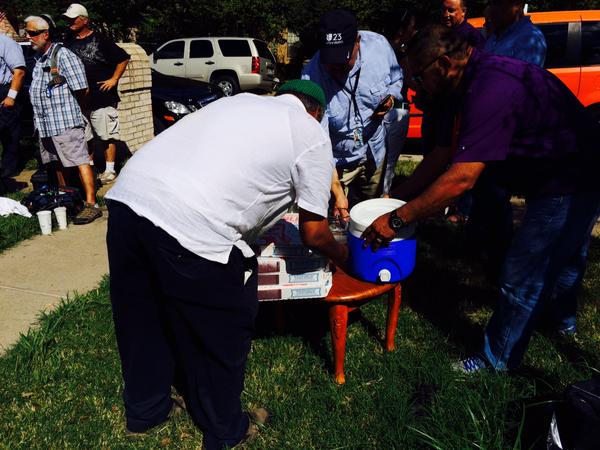 Expand pic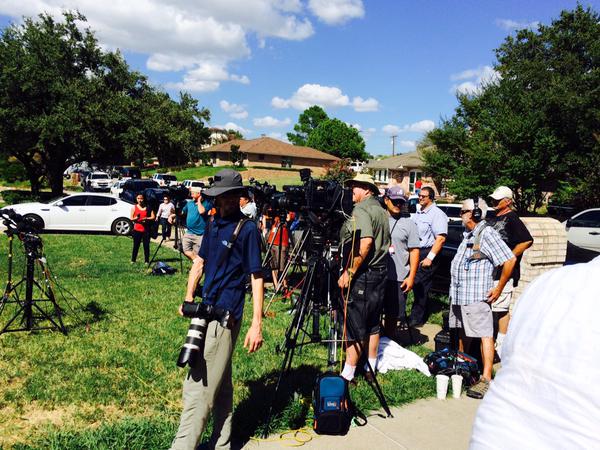 Expand pic

Muslim Girl
@muslimgirl
Ahmed Mohamed's Dad Gave the Media Free Pizza muslimgirl.net/14007/respondi… pic.twitter.com/itoJgHV6b3
17/09/2015 23:29:33 WIB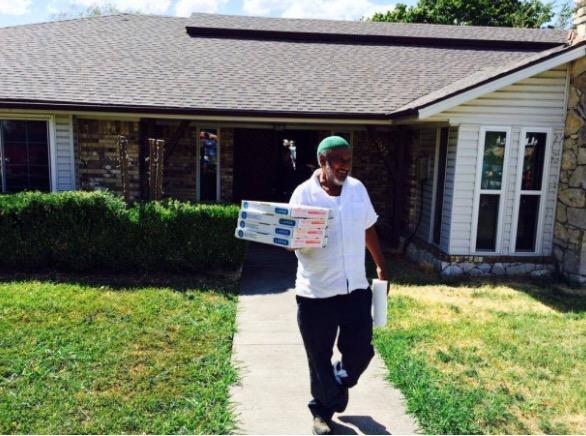 Expand pic

Shahirah Elaiza
@shaelaiza
What a class act 😏 Ahmed's dad bought pizzas for the journalists who were waiting outside his house #IStandWithAhmed pic.twitter.com/PCLJZf0dY8
17/09/2015 09:15:38 WIB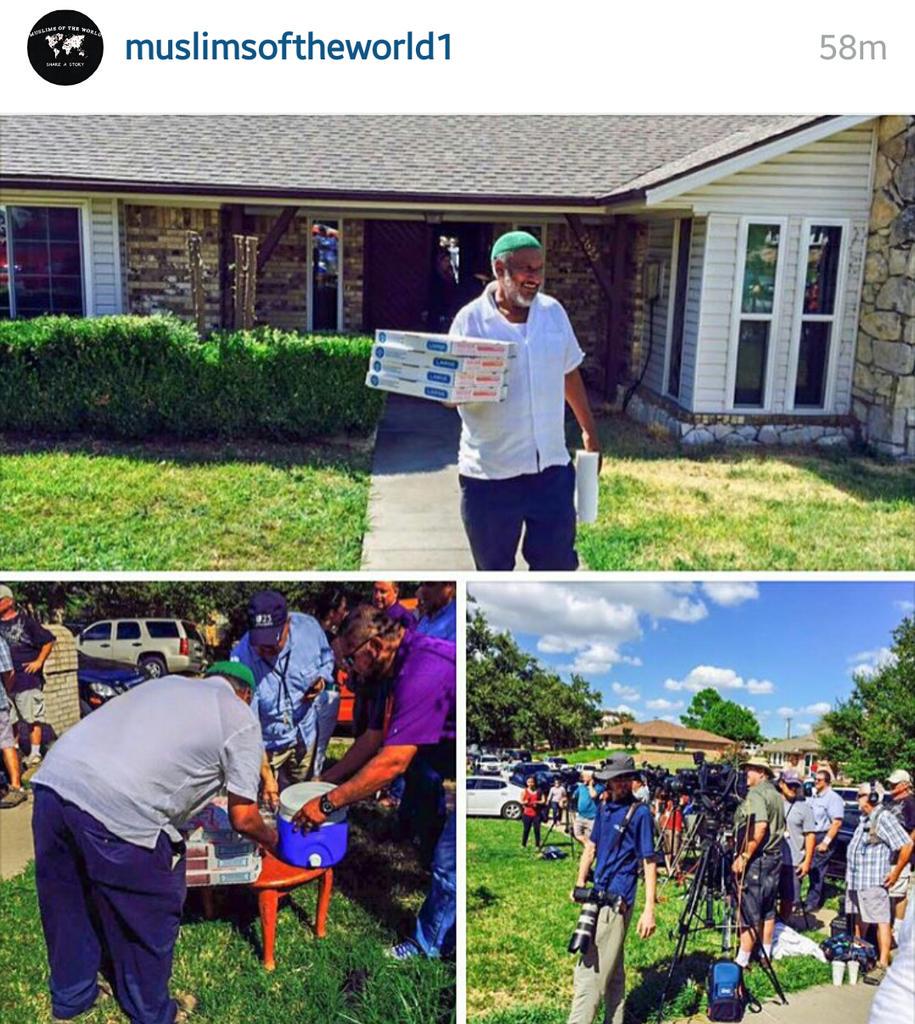 Expand pic

αуσηg ѕємαηтαη (아즈라)
@adzra
Ayah Ahmed siap jamu lagi wartawan yang berkampung kat rumah dia. Takda nak ngamuk pun. Anyone knows whether dia ada plan nak Saman ke?
17/09/2015 18:06:46 WIB

Meena Thiruvengadam
@Meena_Thiru
All those journalists camped outside the house? Ahmed's dad got them a few pizzas. facebook.com/Nubian15/posts…
17/09/2015 22:06:18 WIB

linayah
@abc70753409
@Habibies proud to b muslim. alhumdulilah
17/09/2015 04:41:46 WIB

Stephanie
@NerdyITWoman
@Habibies this is amazing. Thank you for sharing! We need more people like this family in the world! #IStandWithAhmed #BigHearts
17/09/2015 06:00:07 WIB

Ruhi
@rvhi_
When you go looking for a 'hoax bomb' and end up getting pizza and good hospitality pic.twitter.com/qbiYOjyRSo
17/09/2015 08:09:30 WIB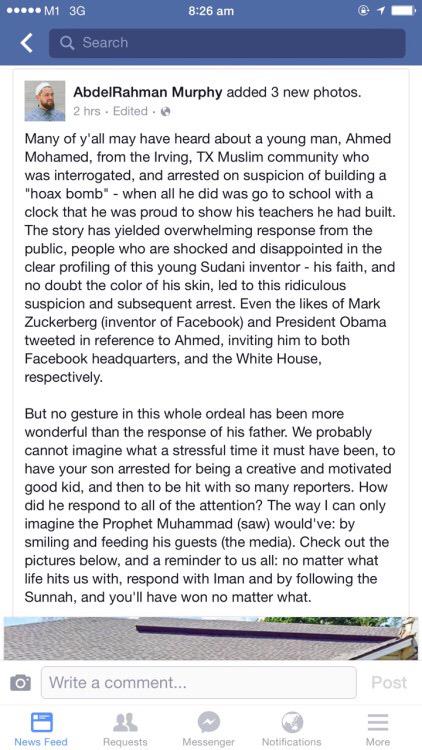 Expand pic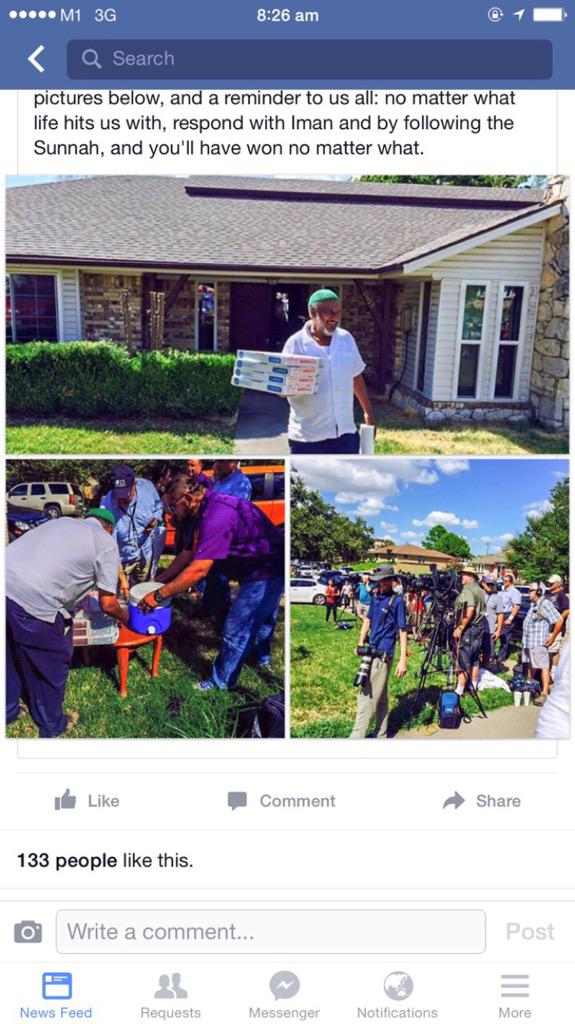 Expand pic

FOLLOW @Flairmino
@bapalapashama
@Habibies I hope the media doesn't think that he made pizza bombs 😴
17/09/2015 12:58:32 WIB

The Body
@farzaan_34
@Habibies that shouldnt be what only muslims do, every human should do that
17/09/2015 09:02:25 WIB