Laporan tentang Aylan Kurdi bisa dilihat di sini:

Perdebatan tentang perlu tidaknya foto Aylan dibuka ke publik memang telah dimulai sejak awal. Aktivis bersikukuh bahwa ini perlu untuk menggugah pemerintah negara-negara Eropa agar memperbaiki sistem penerimaan suaka/imigrasi mereka. Instagram sendiri memutuskan foto ini melanggar kebijakan penggunaan layanan mereka. (Foto Aylan bisa dilihat dalam posting di atas)

Wag669
@Wagner669

Nirvana سعيد
@NirvanaSaid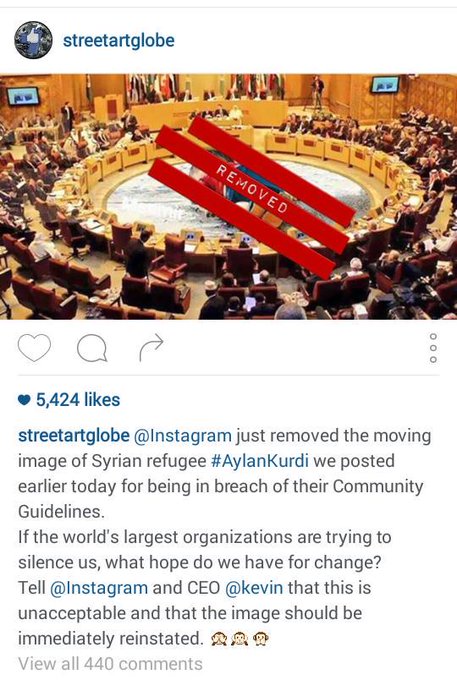 Expand pic

IG: Iga Motylska
@IgaMotylska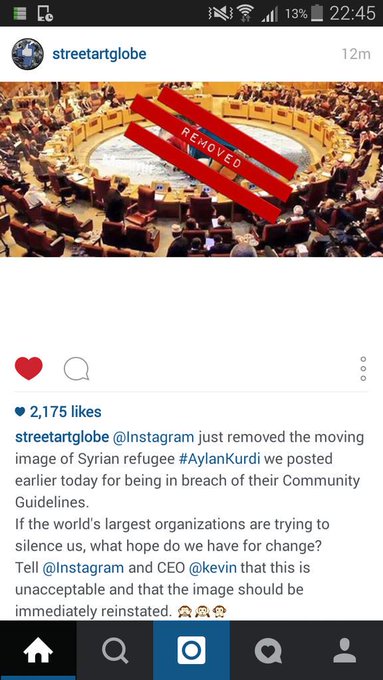 Expand pic

gagasm
@hellysluv
Expand pic
Expand pic

ç'est dur d'être moi
@mayasaribaktie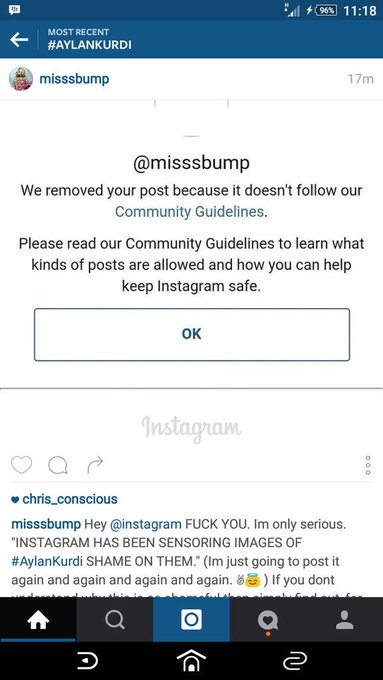 Expand pic
Tindakan Instagram ini menjadikan tagar #AylanKurdi semakin kencang

#trainstrike
@Aurorympet

Jowan M
@JowanM
Instagram removes images of the drowned Kurdish refugee
#AylanKurdi
bc it's "a breach of Community Guidelines." Not filtered properly, ha?

Omar G
@omar__og

Marc Lagacé
@Marcusl230
Expand pic

AliZ
@ZAl2341