michael burke
@michaelsburke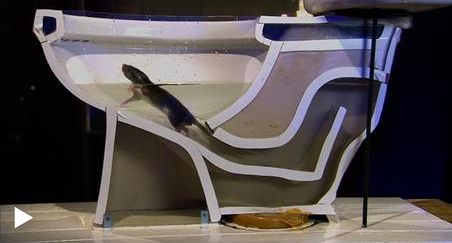 Expand pic

John R.
@jrehor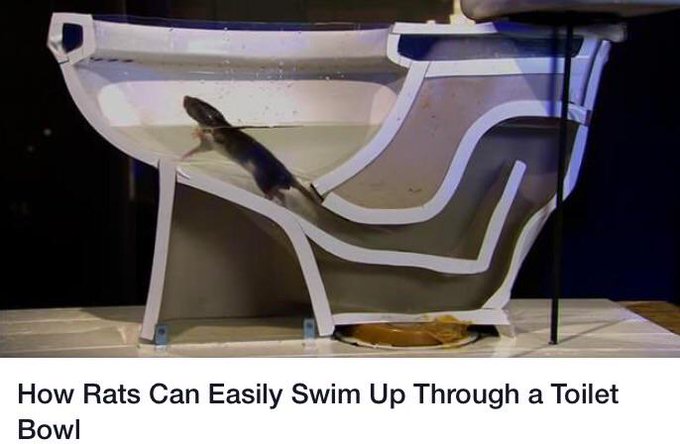 Expand pic

Vapo Rob
@Vapo_Rob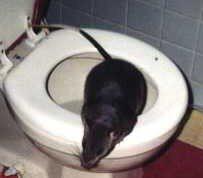 Expand pic

Mr. Coffee
@todd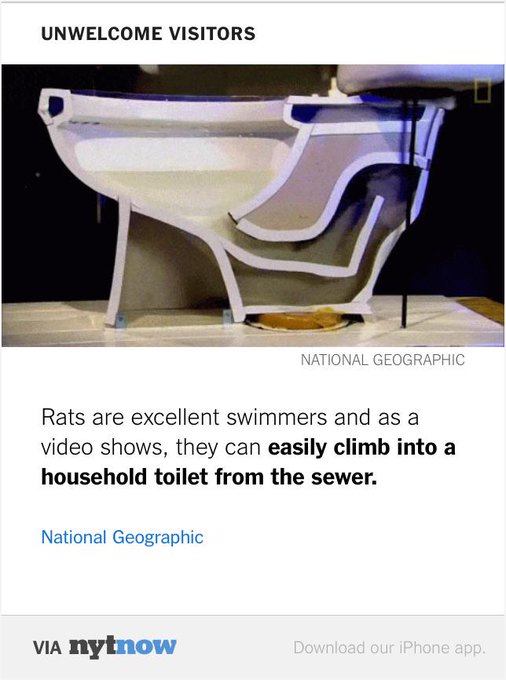 Expand pic

iamraudhah
@odd_ah

IFLScience
@IFLScience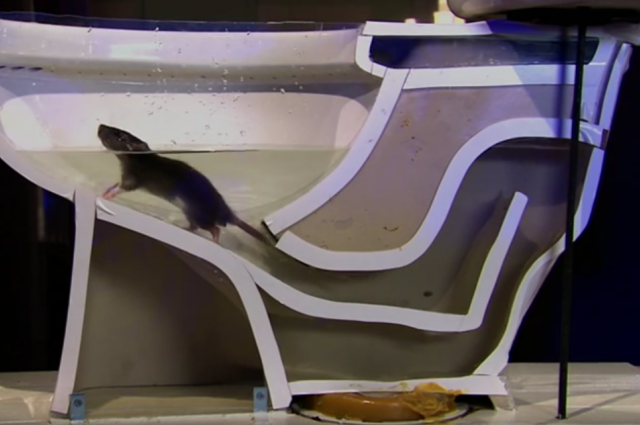 Expand pic

two ravens in a lamb suit
@gamerswift13

Julien Avérous
@javerous
@IFLScience
No ! No no no ! Don't show me that, don't tell me that ! No no !

J Kepler
@JoKepler

Ivor Qorxuul
@JuiceMyEyeball
@IFLScience
- why is this all over my feeds lately? I can no longer relax while pooping. Sometimes the Internet is a twat and I hate it.

Dr. Libby Coggshall
@whatsherbutt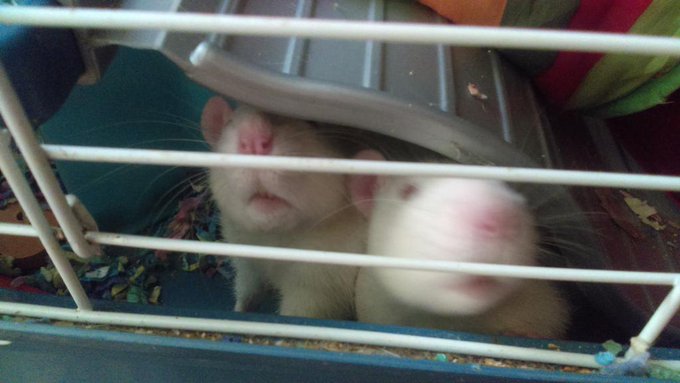 Expand pic

xiao luhan
@xxolh
Ada banyak jalan menuju roma : Ada banyak jalan untuk tikus menuju dalam rumah (via toilet): Ada banyak jalan ...
bit.ly/1IAG7lA

Northeastern Rube
@ColaWarsVeteran
*uses date's bathroom* *toilet overflows* oh no *turds spill out* oh god *rat corpses float up* she's not gonna li- *whale emerges* cool, hi
Makanan yang kita makan kadang tak tercerna dengan sempurna. Sisa-sisa yang tak tercerna itu bisa jadi makanan buat tikus. Karenanya untuk mencegah tikus bisa bertahan hidup di dalam pipa sempit toilet, cegah adanya supply "makanan" untuknya, dengan cara memastikan bahwa toilet terbilas bersih setelah dipakai.