Muhammad Ichsan
@Ichsan_Dhy
KEP. FAROE - Aktor Ricky Gervis mengutuk pembantaian ratusan paus pilot di Kepulauan Faroe. Sebuah video menye...
bit.ly/1LGV254


Sea Shepherd
@seashepherd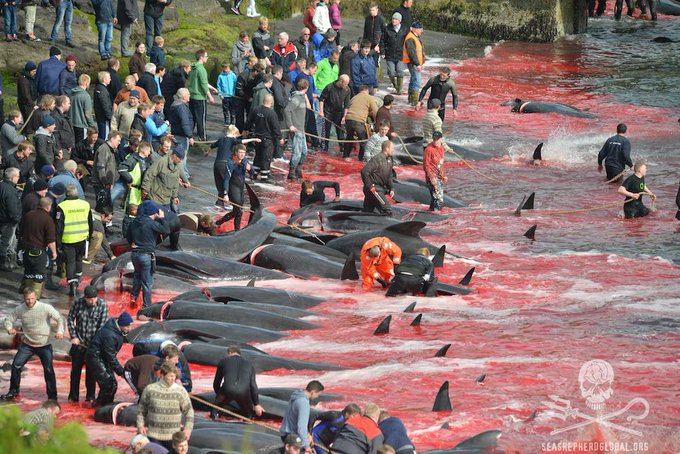 Expand pic
Banyak para netizen mengecam tindakan sadis ini

Leandri Janse van Vuuren
@Lean3JvV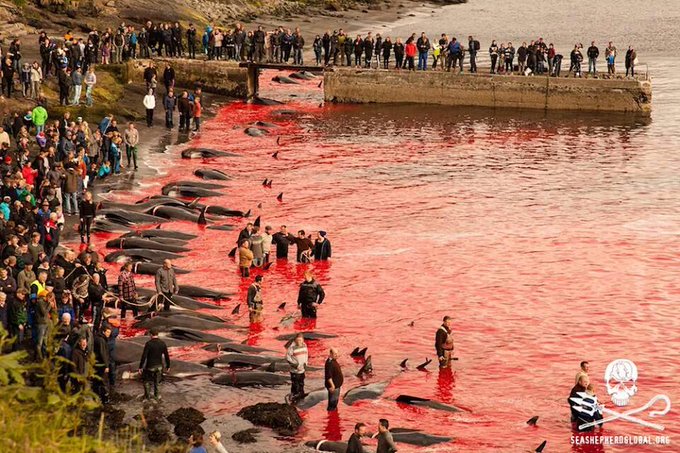 Expand pic

Crusty Crab
@CensoredCrabz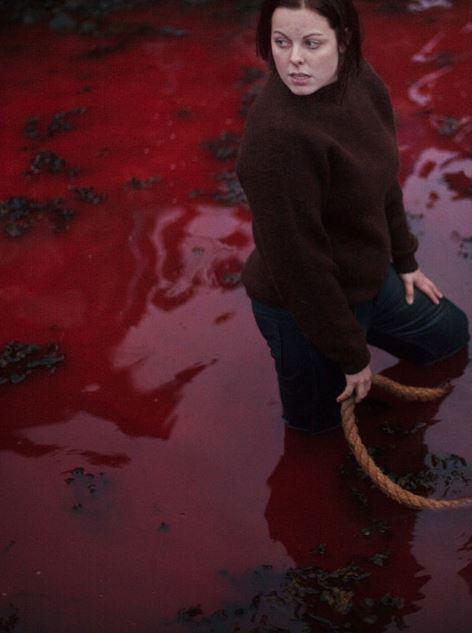 Expand pic

Ravi Mantha
@rmantha2
Barbaric Faroe Island Dolphin Slaughter must stop.Sign this petition,and boycott all products from the Faroes
.
buff.ly/1CYYaWR

Heart For The Oceans
@Heart4TheOceans

Helly Luv
@HellyLuv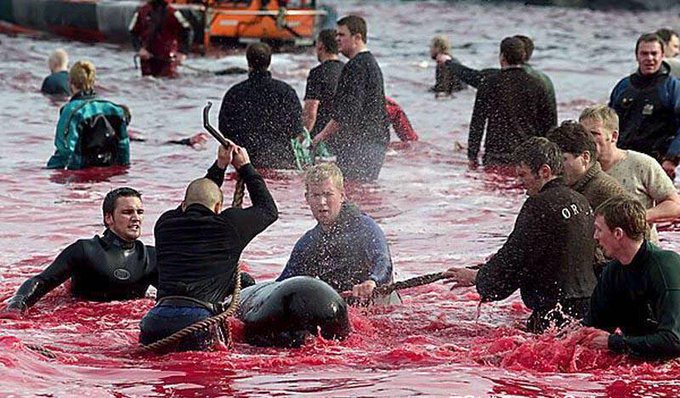 Expand pic

Haze_Sommer
@grm_chikn

#Boycott Denmark
@boycottdenmark
I think YOU are the ignorant one
@victoria_zorzi
or you would know that right now the whole world is aware of the 'Grindadrap'
@RodoChicago

🌎Animal Watch🌍
@Animal_Watch
Please sign this petition, help stop the Dolphin Slaughter
.
fb.me/2jjDB2z6U
Para aktivis dari lembaga non profit Sea Sheperd mencoba yang mencoba menghentikan pembantaian ini justru didesak untuk mundur. Aktivis lain akhirnya mendokumentasikan kekejian itu lewat video