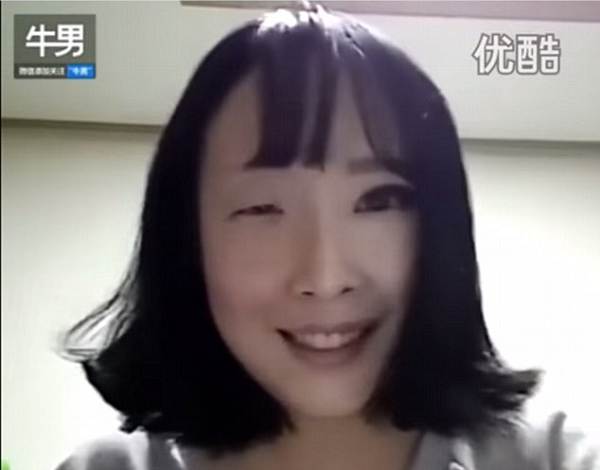 ''Keterangan di bawah video :
''
A video of a South Korean woman removing her make-up has gone viral
YouTube clip has been viewed more than 2.8 million times since May 2
The woman is seen removing half her make-up and leaving viewers in awe
The bare side revealed the transformative powers of eye make-up
Women have long known about the seemingly magical powers of make-up, with mascara able to transform tired eyes and concealer covering up a multitude of sins.
But a South Korean woman's total transformation on camera has revealed just how much cosmetics can really do.
The YouTube video of the unnamed woman's make-up removal routine has gone viral with over 2.8 million views since it was uploaded on May 2.
Witness the power of good eyeliner in this incredible make-under.
Removal process: The woman shows viewers her make-up remover before shaking the bottle to begin
The video, accompanied by cheery music, shows the woman smiling to the camera with a full face of make-up before reaching for a cotton pad, shaking a bottle of make-up remover and then partially applying it to her face.
In a few sweeping motions, the woman removes half her make-up, paying special attention to the eye area, before revealing what truly is an eye-opening result.
While her bare face shows a less powdery pale and pristine complexion, it is the dramatic difference between her left and right eye that leaves viewers stumped - with the lid of her right eye shrinking noticeably in size.
Despite speculation she may be wearing iris enlarging contacts, the clip shows no sign of her removing lenses, seemingly leaving it all down to the effects of eyeliner.

Mac Cosmetics Info
@Mac__Cosmetics
The power of a good eyeliner!
#Video
of a South Korean
#Woman
removing her make up gets over two million hits thanks to her VERY eye-...

raneedssim
@mrspersona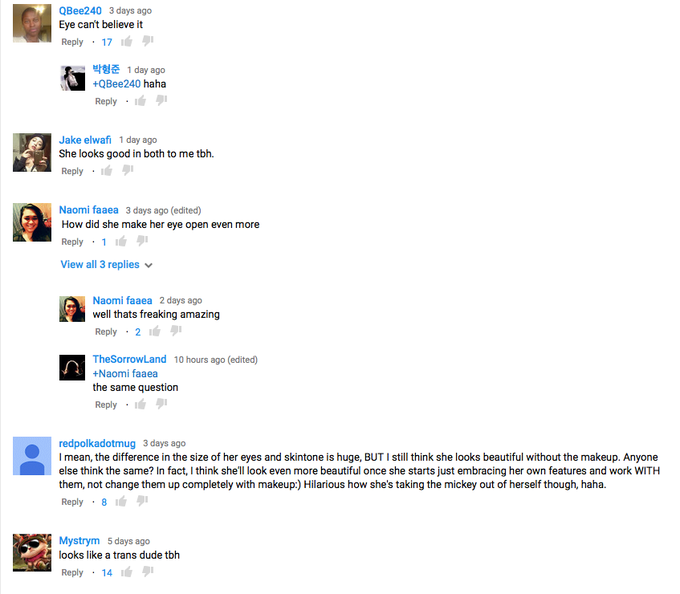 Expand pic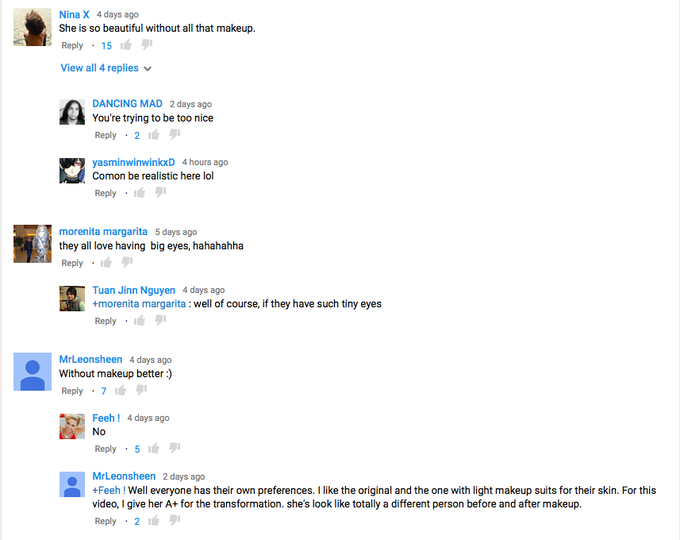 Expand pic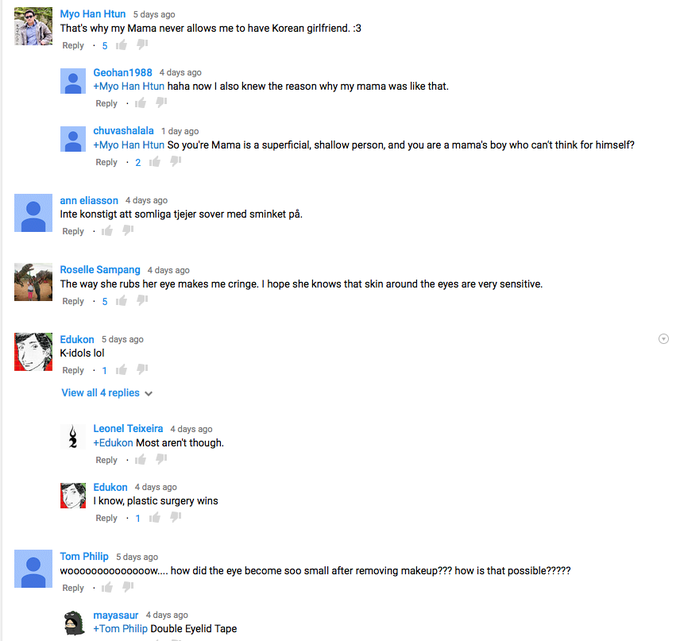 Expand pic

raneedssim
@mrspersona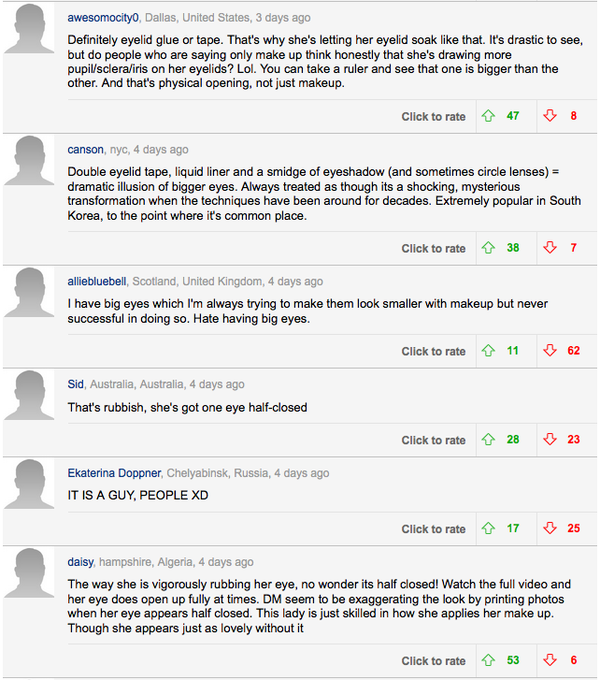 Expand pic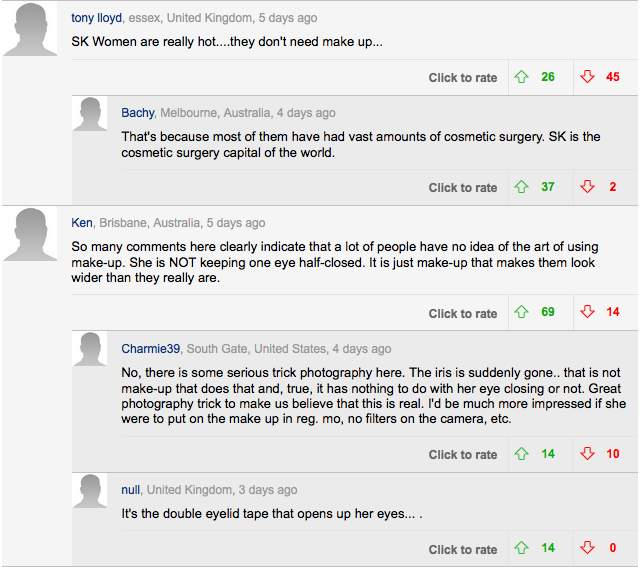 Expand pic
Gadis Korea memang sudah umum permak penampilan, terutama pada daerah mata