Chirpified
Seorang pria memfoto dirinya dengan menara Eiffel, minta ke internet untuk membuat dirinya seolah-olah menyentuh ujung menara.
Sebelumnya, ini foto aslinya :
Tapi hasil retouch orang-orang di Internet ngaco banget :)) Lain kali hati-hati kalo rekues ya, Mas

URL
Bored Panda
What Happens When You Ask The Internet To Photoshop Your Vacation Photos
Be very careful when you ask someone on the Internet to photoshop something for you, because you might just get what you asked for. That's what happened to Dutch food blogger Sid Frisjes when he took a gag tourist photo of himself trying to touch the top

SICK CHIRPSE
@SickChirpse
Dude posing at Eiffel Tower asks 4chan for Photoshop help, gets trolled to the extreme: sckchr.ps/1FjKwN8 pic.twitter.com/zJ6nm8Wirt
24/04/2015 19:01:10 WIB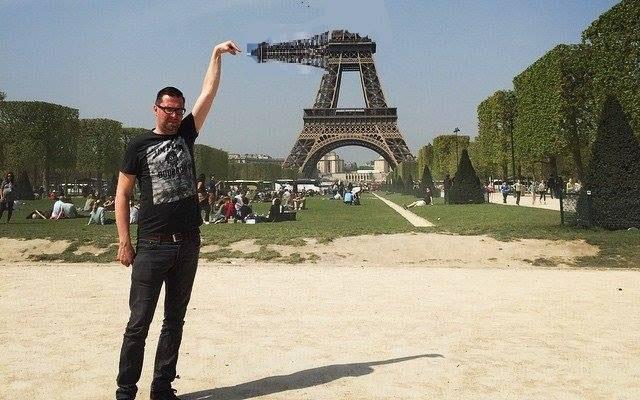 Expand pic

The Daily What
@TheDailyWhat
Request of the Day: Guy Asks Internet to Photoshop Eiffel Tower Under His Finger thedailywh.at/2015/04/reques… pic.twitter.com/cLbIGLd0Mk
24/04/2015 22:08:37 WIB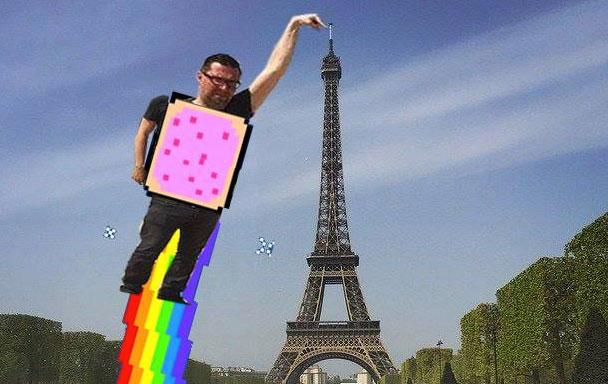 Expand pic

Аlек
@Hay_Bales_
"Hey can you photoshop the Eiffel Tower under my finger?" "Sure thing fam" pic.twitter.com/G7InInvX81
24/04/2015 20:09:26 WIB
Expand pic

Zion
@zionziho
"@cuddlesandcoke: "can someone photoshop the eiffel tower under my finger?" i love the internet pic.twitter.com/ssamUQlvDX" HAHAHAHAHAH WTF
29/04/2015 21:05:37 WIB
Expand pic
Expand pic
Expand pic
Expand pic

Martin Daubney
@MartinDaubney
This guy posted "can somebody PhotoShop the Eiffel Tower under my finger for free?" Look at the glorious response pic.twitter.com/FrAVPL0hys
24/04/2015 16:30:15 WIB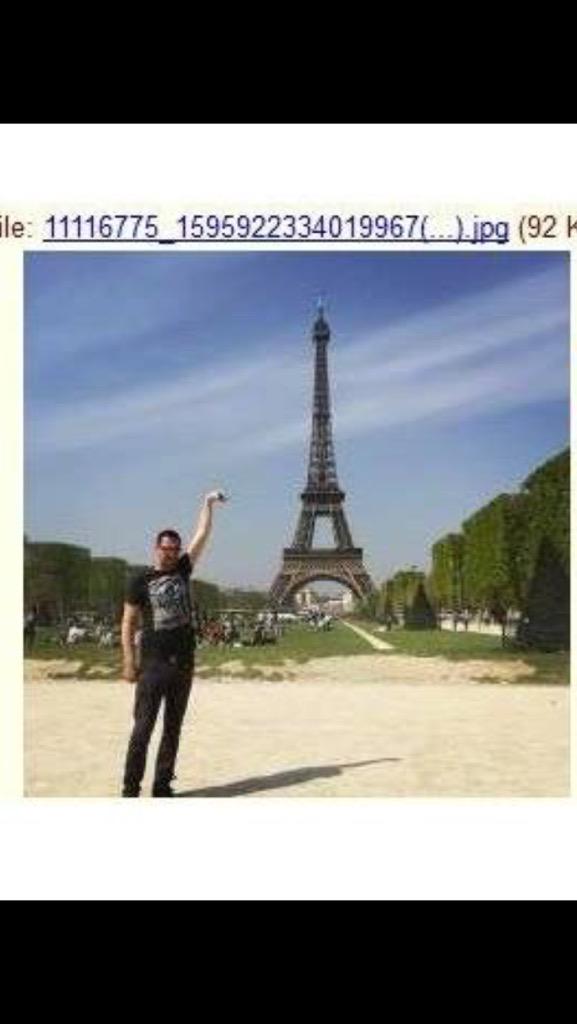 Expand pic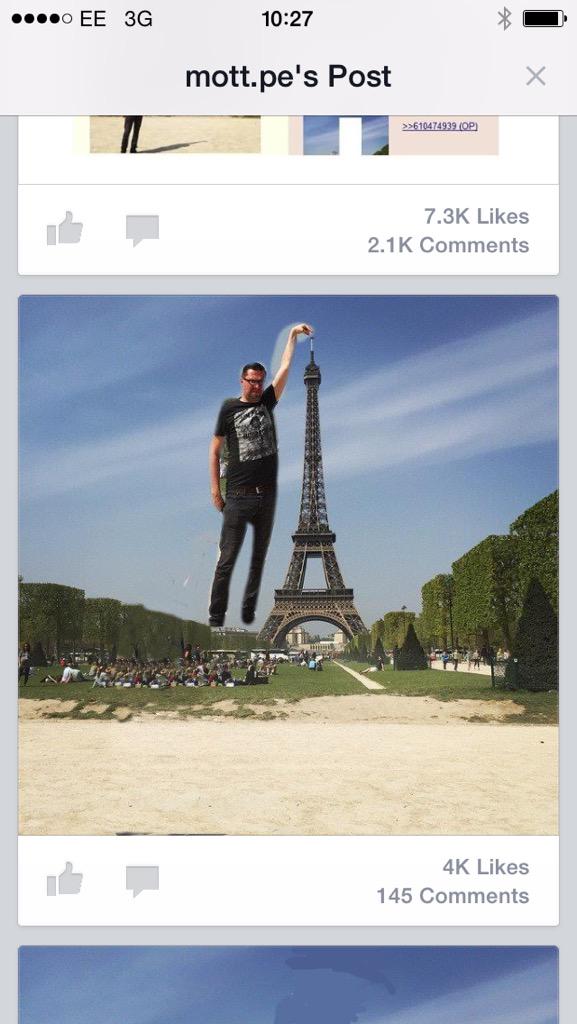 Expand pic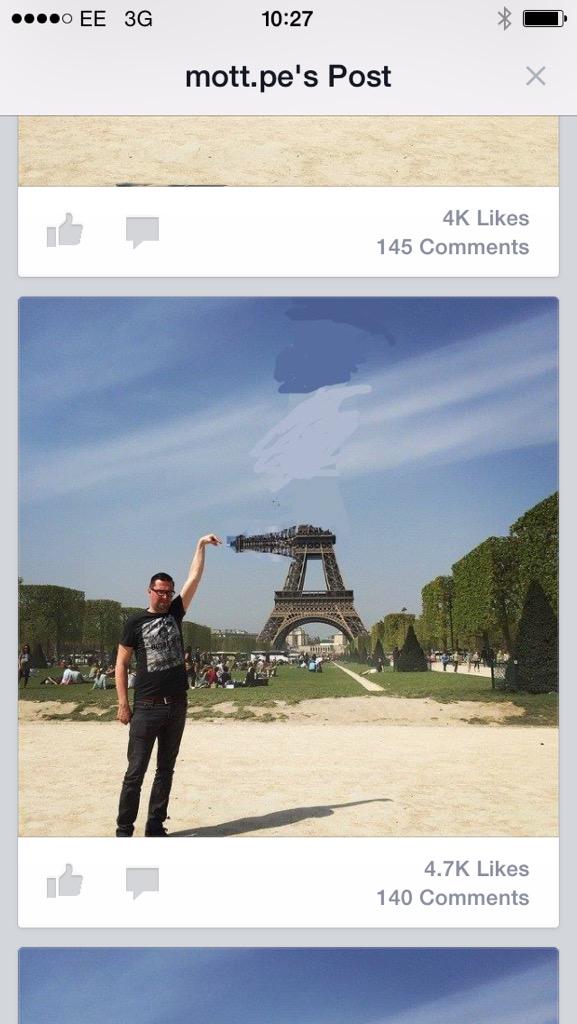 Expand pic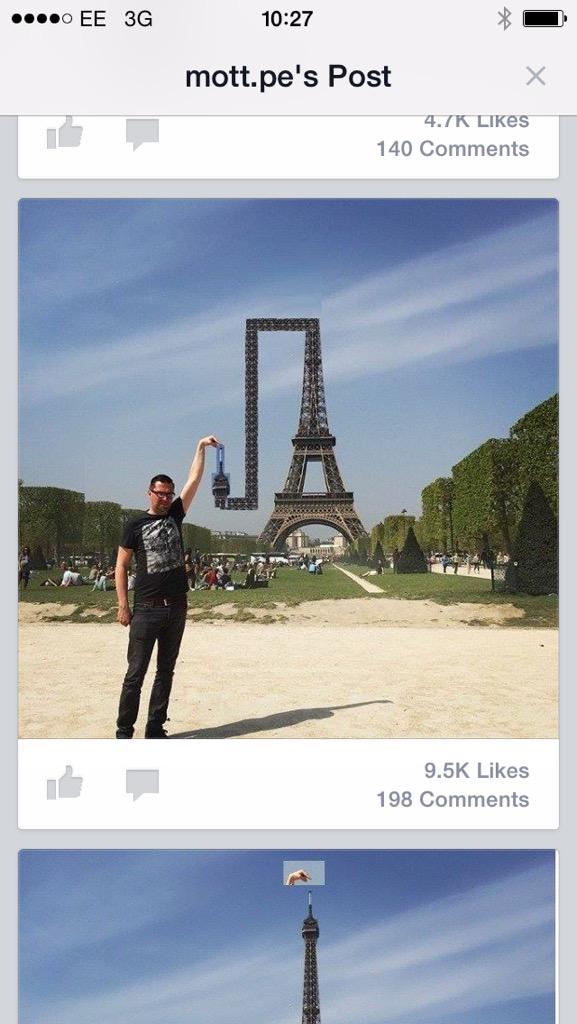 Expand pic

乇乂ㄒ尺卂 ㄒ卄丨匚匚
@modafockalikeme
"Photoshop me touching the Eiffel tower" pic.twitter.com/c0i6SkfQ7g
24/04/2015 17:21:48 WIB
Expand pic
Expand pic
Expand pic
Expand pic

Prabhjot S. Khurana
@PrabhjotSK
Hilarious ! :D spi0n.com/belge-yves-van… This guy asked netizens to photoshop his picture in front of the Eiffel Tower!
23/04/2015 20:54:48 WIB

Gayle Fraser
@MoomaFrizzle
Oh man, I love these!! @boredpanda nails it again boredpanda.com/photoshop-eiff… #photoshop pic.twitter.com/tptbQbkyVG"
27/04/2015 21:30:53 WIB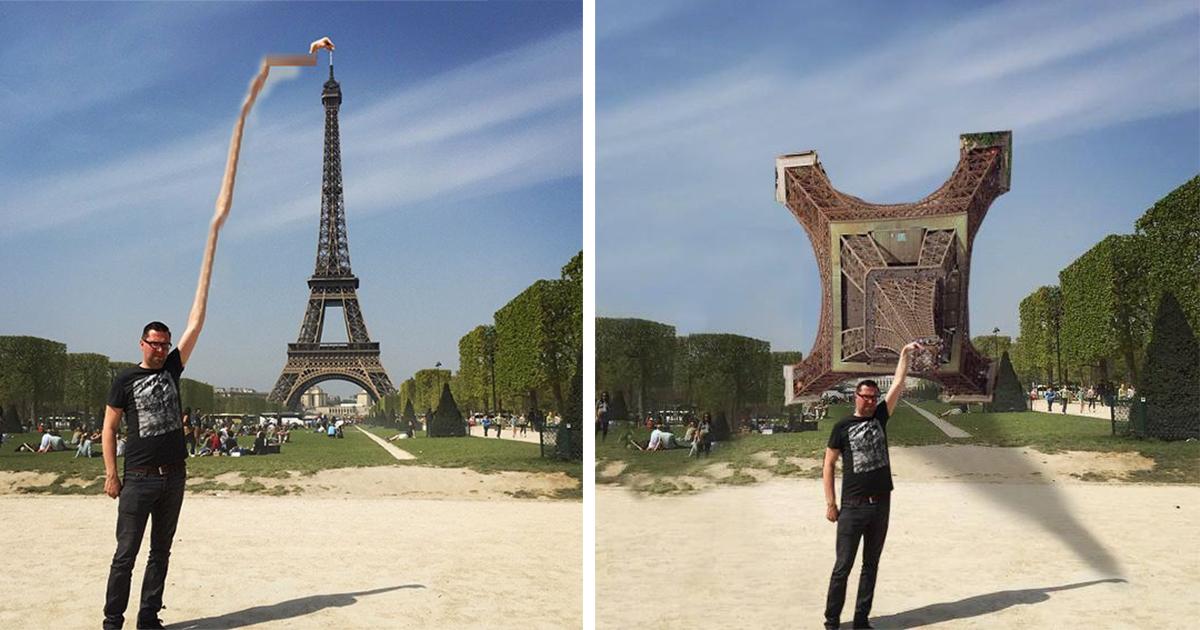 Expand pic